Driving the new Renault Clio elicits a whole bunch of discomforting worries about the workings of the subconscious mind. "I hope this thought is not homophobic," is one. Another is "Does this mean I am xenophobic?" And a third: "Does it make me sizeist if I am thinking this way?". Few cars impose such a stern test of political correctness.
---
For a start, I couldn't help thinking of the latest Renault television advertising while I was at the wheel of the Clio. This is an expensive, ultra-high-quality production which seems to run as long as a feature film and features Nicole – the chic, gamine girl who has been the main character in Clio advertising for decades – eventually marrying her lesbian lover (and making sure we know what a disaster it is to marry a man). 
The ad received torrents of praise from all the predictable quarters, with bien-pensant commentators rushing to prove how right-on they were in their thinking, My own reaction was to sigh and wonder "Is there no corner of our existence which is not to be penetrated by this tedious orthodoxy?"; but thinking about the ad made me laugh while I was actually at the wheel of the Clio which came to me last week for a week's test. "Is it possible," I wondered, "that people might look at this car and presume that the person driving it must be in a same-sex relationship?"
Is that what Renault intended?
The Clio then made me wonder if I might have become some kind of blimp from the shires when I couldn't figure out how to work the infotainment controls. My daughter had switched it over to play her Spotify while she was in the passenger seat for a drive but I wanted to turn it back to the radio. I fiddled and faddled and tapped symbols on the screen and went more and more frantically back and forth but what should have been the simplest of processes was beyond me. At one point, I realised I was paying so much attention to this task that I had veered across the middle of the road and was heading towards an oncoming car. At that moment – instead of rebuking himself for his own dangerous driving – Colonel Dottyspot Double-Barrelled Twelvebore exploded with rage and cursed those bloody French who can't make anything simple. "Wouldn't happen in a Japanese car," he thundered.
Then the silly old git couldn't work out if the new Clio was bigger or smaller than the outgoing model. From the outside, it looks more in the class of a Focus or a Golf than a Fiesta or a Polo but the manufacturers insist the physical dimensions are actually smaller. On the inside, there is no doubt that the new car is roomier but then you try to pack a week's supermarket shopping in the boot and you find that it will only take a couple of rows of carrier bags and you have to load the sack of dog mixer and the crate of mineral water on the back seats.
When it isn't detonating explosions of exasperation from Union Jack-clad homophobes, the Clio turns out to be an endearing little car.
There are lots of stylish touches to enjoy, such as the rich, musical chorus that greets you when you open the door, which sounds as if the organist at Notre Dame is warming up on the keyboard. I loved the way the central locking springs open and the wing-mirrors swing to attention when you walk close to the car with the remote key in your pocket. I liked the cross-hatching on the upholstery and the stippled surfaces of the hard plastics on the fascia. I admired the Alfa-style flush rear door handles raised in the C-pillar and the nifty chromed wheels with their five spokes separated into 10.
Though it is more than adequately competent and capable for all needs, the one-litre Iconic TCe 100 Clio we borrowed, with 100 bhp and 160 Nm of torque or pulling power, didn't do much to set my senses on fire with its driving dynamics; but I am fairly certain that's not intended to be the point with this car. An overall average of fuel consumption of 48 mpg may tell you more of the story; as does an all-in purchase price of £18105 which looks like pretty good value for money to me.
More than any offering presently on the market, however, the Clio is designed to make you feel that you are on the cutting edge of fashion in every sense – aesthetically, morally and politically.
And that's a mighty big ask for a little car.
It may require a gullible customer to swallow it all.
---
Car reviewed: All New Clio Iconic TCe 100, On the road £16,295 price as tested £18,105 0-60mph 11.8secs Top speed 116mph Engine 999cc, inline three-cylinder turbo petrol WLTP Combined Low/High Fuel Economy 54.3mpg CO2 emissions 99g/km Max Power 100HP@5000rpm Max Torque 160Nm@2750rpm Transmission 5-speed manual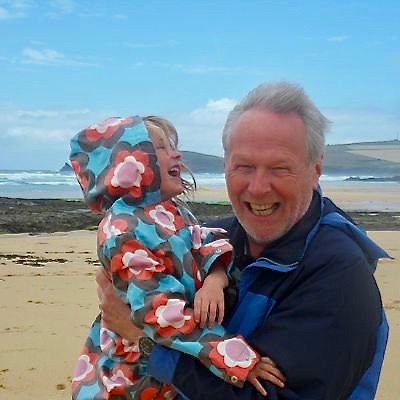 Neil Lyndon
Motoring Correspondent
Neil Lyndon has been a journalist, broadcaster and writer on the UK's national stage for 40 years, writing for every "quality" newspaper on Fleet Street. He started writing about cars and motorbikes for The Sunday Times in the 1980s and was Motoring Correspondent of the Sunday Telegraph for 20 years, having previously written a column on motorbikes for Esquire. He is also recognised as a leading commentator on gender politics, having published No More Sex War in 1992 – the first ever critique of feminism from a radical, egalitarian point of view.
What the others say on YouTube
A selection of the latest video reviews of this car….Just click to watch on this page.
---