"That's a very ordinary-looking car at the door," said my wife. "If it weren't for the Audi badge, you wouldn't think it was special in any way."
---
Far be it from me to question a higher authority but, while there is undeniable truth in Her Majesty's observation, the fact is that the Audi A1 Sportback is special in almost every way except its looks.
Has any Audi ever been duller to look at? What on earth were they thinking in the studio? Or did some saboteur sneak in and fiddle with the CAD while the design team were out on their coffee break? It's no exaggeration to say that there have been Skodas with greater pulling power to turn heads on the streets.
However, once you have become accustomed to the fact that this is the Audi that none of your neighbours is going to covet, there is much to enjoy in the A1.
The interior, for a start, is 100% top-quality Audi – which means there is nothing better on earth. We are not exactly in an A8 here – but we're not in a Fiat 600 either. This A1 has a lot of room inside, with 43mm more interior length than its predecessor, 43mm extra shoulder room, 28mm more elbow room and 5mm extra headroom in the front, 7mm extra in the rear. Luggage space is a claimed 335 litres with the rear seats up and 1090 litres with them folded which amounts to increases of 65 and 170 litres respectively. While coloured highlights and checked upholstery designs make it look as if Audi is competing with the DS3 or the Mini, other elements are aligned with more mature tastes. A new touchscreen (one that actually works when you touch it) is slightly angled towards the driver and a plethora of high tech tell you that this is a car that takes its owner seriously.
While the interior is pure Audi, the ride and handling are pure Polo. This A1 borrows all of its underpinnings from the best car in the supermini class and, as a result, is exceptionally wonderful to sit inside when it is in motion. The suspension set-up is abnormally reflexive and composed for a small car, allowing it ride comfortably even over the pot-holed surfaces of the roads in Fife where I live. Sophisticated damping control means that your bum never leaves your set over humps and bumps.
The 30 TFSI version we borrowed with 114bhp is a zesty creation which just keeps on ramming home its torque from around 2000rpm all the way up to its limiter at 6000+rpm. Acceleration from 0-60mph in 9.1sec is not going to pull up any trees but it would be stupidly disproportionate to want more. Nearly 50 mpg is precisely what you want from a car in this class.
However, an all-in price tag of £24,000 may be a little more than you would want for a car in this class – especially one that looks as unbecoming as the dunce who has to be hidden in the back row of the class photo.
I found myself frequently looking out at it through our kitchen windows while standing at the sink. Some lovely styling details emerge only through prolonged examination. At first glance, for instance, you may not notice the long line along the flanks that kicks up gently around the C-pillar. The bulges around the wheel-arches are so delicate as to be almost invisible. The sharp edges are muted.
Car reviewed: Audi A1 Sportback 30 TFSI (1.0) 116PS, on the road price as tested £24000 0-62mph 9.5secs Top speed 126mph Engine 999cc 3 cylinder unleaded Euro 6 Fuel Economy Combined 48.7-52.3mpg CO2 emissions 108g/km Max Power 116PS@5000-5500rpm Torque 200Nm@2000-3500rpm Transmission Front-wheel-drive 6-speed manual

---
The Audi Q3 that came next to our house on loan is good-looking enough to take a place in the front row of the class photo but, unfortunately, is not so clever underneath the surface.
---
These are pleasing contrasts with the standard conventions of SUV styling which require butch posturing in all directions. The Q3 is more cashmere coat than posing pouch.
Alas, that stylish composure does not continue into the performance or driving dynamics. Here we find ordinariness extended almost into a form of art – as if to say, "This is the most expensive item of mundanity you will ever buy."
On the version we borrowed, the 35TFSI 1.5-litre 4cyl turbo engine with on-demand cylinders and 148bhp is almost vacuously smooth and quiet but lacks punch to the point of feeling inert. Allegedly, acceleration from 0- 62mph takes 9.2 seconds but it feels more like a week.
Steering is vague; road-holding average; ride inoffensive, at best.
And £37565 is a lot of money to pay for a car that is special only in the way it looks.
---
Car reviewed: Audi Q3 35 TFSI (1.5) S tronic 150PS, on the road price as tested £37,565 0-62mph 9.2secs Top speed 128mph Engine 1498cc 4 cylinder unleaded Euro 6 Fuel Economy Combined 36.7-39.2mpg CO2 emissions 131g/km Max Power 150PS@5000-6000rpm Torque 250Nm@1500-3500rpm Transmission Front-wheel-drive Dual clutch 7-speed S tronic automatic

Watch what the others say on Youtube…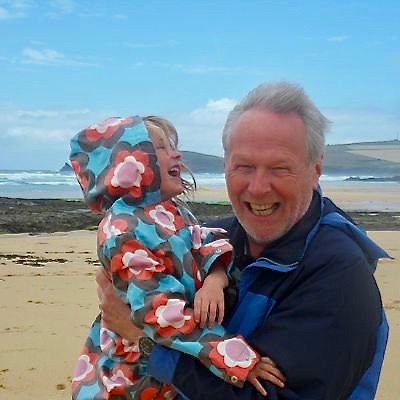 Neil Lyndon
Motoring Correspondent
Neil Lyndon has been a journalist, broadcaster and writer on the UK's national stage for 40 years, writing for every "quality" newspaper on Fleet Street. He started writing about cars and motorbikes for The Sunday Times in the 1980s and was Motoring Correspondent of the Sunday Telegraph for 20 years, having previously written a column on motorbikes for Esquire. He is also recognised as a leading commentator on gender politics, having published No More Sex War in 1992 – the first ever critique of feminism from a radical, egalitarian point of view.
" Drive | Quotes "
"No other man-made device since the shields and lances of the knights quite fulfills a man's ego like an automobile."
– William Rootes

Tweet
One thing the Ford Ranger Raptor doesn't do is hide its light under a bushel Pick-Up Reviewed: Ford Range Raptor 3.0L V6 EcoBoost 10-speed Auto 4WD This beast of a pick-up deserves to be measured in proper feet and inches measurements: 6' 5" tall, 6' 9" wide and 18' long; in Code Orange paintwork, this…