I drove my daughter to work in a Ford Kuga hybrid. When I picked her up after work, I was at the wheel of a Volvo XC60 hybrid (such is the daily life of the motoring writer). My girl didn't notice the difference.
---
To be fair, the two cars were approximately the same shade of blue (Chrome Blue in the case of the Kuga – a Premium Colour that costs an extra £600). It also has to be admitted that they are both conventionally SUV-shaped. And, moreover, it was gloomy in the underground carpark when I drove in to collect her.
But you would think that even a 17-year-old who has never shown the faintest interest in any of the cars that have changed weekly all her life would register the fact that a Ford costing just under £30,000 is not exactly the same as a Volvo for which you might fork out almost double that amount. Mightn't the white leather seats in the Volvo be something of a clue, for example?
On the other hand, the oversight is quite telling. To my mind, it tells us that the new Ford Kuga mHEV is a mighty improvement on its predecessor and has become a thoroughly class act, to boot.
The first Kuga that appeared in 2008 was a fine piece of work which looked terrific and drove tightly and trimly but was a tad short of space compared with the competition. Based on the same platform as the C-Max and the Focus, it carved out a new following for Ford in the compact SUV market and included a hybrid version from 2010.
In 2013, they brought out a second version which was bigger in every direction but had the aesthetic appeal of a galvanised tin bath and was about as exhilarating to drive.
Now, in the third iteration, Ford seem to have nailed it in every aspect. This is a good-looking, comfortable, capacious SUV which is a pleasure to drive and gives every impression of being solidly fettled. You might even mistake it for a Volvo.
In our test car, a two-litre diesel was complemented by a 48V mild hybrid system. This gives the car a solid kick up the backside when you floor the throttle pedal but also allows the stop/start system to operate more effectively and improves overall fuel economy, which was pushing 50 mpg for the week's loan.
At the same time, the hybrid version is 80K lighter than the standard version, which makes it unexpectedly lively and engaging to drive. Only an SUV based on the Focus could rival the Focus itself for ride quality and handling. Two-wheel and four-wheel-drive versions are available but the two-wheel-drive set-up in our test car would make it capable of handling rough tracks and most weather conditions.
Prices start around £26000 but the Titanium specification on our test car and a couple of extras like the Driver's Assistance Pack pushed the all-in price up to £30975.
Not all that bad, you might think, for a car that might almost be mistaken for a Volvo by anybody who doesn't care about cars.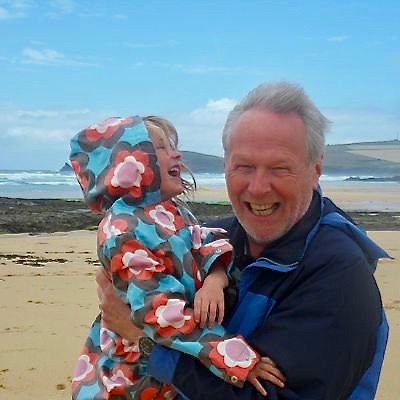 Neil Lyndon
Motoring Correspondent
Neil Lyndon has been a journalist, broadcaster and writer on the UK's national stage for 40 years, writing for every "quality" newspaper on Fleet Street. He started writing about cars and motorbikes for The Sunday Times in the 1980s and was Motoring Correspondent of the Sunday Telegraph for 20 years, having previously written a column on motorbikes for Esquire. He is also recognised as a leading commentator on gender politics, having published No More Sex War in 1992 – the first ever critique of feminism from a radical, egalitarian point of view.
What the others say on YouTube
A selection of the latest video reviews of this car….Just click to watch on this page.
Recent Reviews
The latest cars, suvs and crossovers reviewed by our experienced journalists.
Car Reviews
Last month, I couldn't decide whether I would choose a Fiesta ST or a Focus ST for my personal transport. This month, Ford have generously provided the answer i…
Car Reviews
Strike my eyes. Ford have produced a version of the EcoSport that I can actually approve. Who would ever have imagined that this could occur? After several rewo…
Car Reviews
WHEN is a Mustang not a Mustang? When it's Mach-E, of course. The Ford Mustang…the big, beefy American muscle car with plenty of drift and piles of excitement, …