Orange highlights on the Citroen C5 Aircross…on any car they always make me feel faintly itchy, as if a wasp is crawling under my shirt on the skin between my shoulder blades.
---
Like light tan shoes with a dark suit, they strike me as a fashion solecism which will look embarrassingly daft in about ten minutes from now.
They are also an uncomfortable reminder of the ludicrous Rover 25 of about 2010 which had an orange grille in its snout and looked like Marlon Brando in the last scenes of The Godfather where he is frightening his grandson by growling like a gorilla with orange peel stuck in his teeth. Not a great look for a car.
Heedless of all these caveats, the designers of the Citroen C5 Aircross have just ploughed on regardless and dabbed daubs of orange all around its body, from the roof rails to the ports for the faux air intakes on its flanks. Mercifully they have left the radiator grille alone.
This approach is, of course, part of the Aircross branding for Citroen which applies to their SUV/Crossover versions of the standard cars in the range, such as the C3. On our test car, the orange daubs appeared to be a "No Cost Option" – which presumably means you can choose not to have them on your car without causing yourself any additional expense.
If you go down that route, you'll have got yourself quite a surprisingly good car, with no awkward fashion disasters to present to the world – not least because Citroen have taken quite a novel approach to the genre which the C5 Aircross is joining.
Unlike the plethora of Qashqai imitators on the market – all of which tend to suggest that they are tough enough to cross the Urals and ford the Orinoco while setting a record time in the school run dash – the C5 majors cheerfully on space, comfort and ease of use.
The seats are covered with a 15mm layer of foam which makes them feel like sitting on a mattress. The cushion effect continues with the suspension system which Citroen has actually named Progressive Hydraulic Cushions and is designed to provide a magic carpet ride that floats over all the bumps and humps in the road. Even on the roads of Fife where I live – which may have the most disgracefully pot-holed surfaces this side of the Urals – this system managed to give the car a ride as smooth as a posh Audi.
Headroom and legroom for five passengers and space for luggage is greater than most in this class and the seats all slide and recline individually.
The 130 bhp 1.5 litre inline transverse engine on our test car averaged 41.8 mpg while churning out a potent 300Nm of torque which is enough to propel this large car quite nimbly. If you choose the Sport setting on the transmission options, the steering tightens and the changes on the eight-speed automatic speed up to the point where corners can be taken at an enjoyable lick. Our car was also fitted with Hill Descent control and PSA's Grip Control system which allows for variable settings to deal with snow and gravel.
It's not an off-roader any more than it's a sports car but the C5 Aircross is a competent, comfortable family car which would have much to commend it if it were about five grand less than the £31765 all-in price of our test car and if somebody took a screwdriver to the orange insert and levered them out of the body.
---
Car reviewed: Citroen C5 AIRCROSS 5 Door SUV FLAIR+ BlueHDi , on the road price £30,830 with options as tested £31,765 0-62mph 11.8secs Top speed 117mph Engine 1499cc 4 cylinder unleaded Euro 6.2 Fuel Economy Combined 48.0 – 56.3mpg CO2 emissions 106-108g/km Max Power [email protected] Torque [email protected] Transmission 6-speed manual

Watch what the others say on Youtube…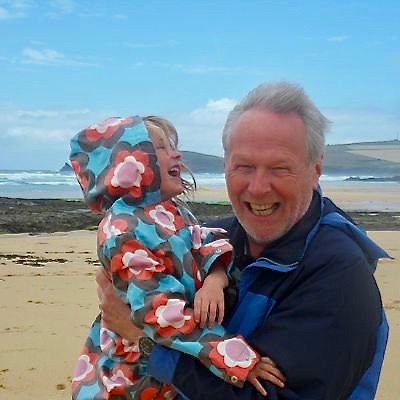 Neil Lyndon
Motoring Correspondent
Neil Lyndon has been a journalist, broadcaster and writer on the UK's national stage for 40 years, writing for every "quality" newspaper on Fleet Street. He started writing about cars and motorbikes for The Sunday Times in the 1980s and was Motoring Correspondent of the Sunday Telegraph for 20 years, having previously written a column on motorbikes for Esquire. He is also recognised as a leading commentator on gender politics, having published No More Sex War in 1992 – the first ever critique of feminism from a radical, egalitarian point of view.
" Drive | Quotes "
"The shortest distance between two points is under construction".
– Noelie Altito

Tweet
Here's a surprise: the New Nissan Leaf is pretty good to drive in a higher performance style. That's not something you'd expect to hear every day down at the pub, where they are likely to jeer about milk floats and dodgem cars. The Leaf may not precisely be a balls-out belter like an Ariel Atom;…