Anybody in the market for a higher-performance car would need to have their head examined if they didn't look at Fords
---
Cars Reviewed: Ford Puma ST and Ford Focus ST Line Vignale
---
If you can see beyond the humble associations of the blue oval, you will recognise that the company that produced the Mustang GT, the Escort RS Mexico and the Focus RS has historic credentials second to none in the making of fast cars.
The current range contains a wide selection of models that will satisfy the demands of anybody who knows how to drive a car at speed. The question that would then confront the customer is, "Do you want one that openly declares its hothead character or do you want one that keeps it all discreetly under wraps?"
That question came into focus over two Fords that recently came our way on test loans – the Puma ST and the Focus ST-Line Vignale. One of them is such a show-off that you can hardly walk past it in the street without it grabbing hold of your labels and shouting, "Look at me!" The other one you could walk by without giving it a second glance.
The Puma makes its intentions as clear as a sprinter bunched on the starting block and waiting for the gun. Everything about its lines expresses the single word "velocity". With a performance pack devised by Ford's Performance division – making this the first SUV in the company's range to have received this treatment – this Puma's body bulges with menace, while its forward stance is enhanced by 19" wheels and a lowered ride height.
These exhibitionist externals are matched by underpinnings with serious intent. The 1.5-litre, three-pot turbo petrol engine with 200bhp and 320Nm of torque is, effectively, the same as in the excellent Fiesta ST and turns on cracking performance. The Performance Pack on our test car added launch control and a limited-slip differential which operates in alliance with torque vectoring based on braking effort. To counteract the relatively high body, the suspension set-up has been massively strengthened compared with the standard model and the steering has been quickened by more than 25%.
Inside are quasi-rally seats with bolsters so firm and substantial that you must be quite lissom to slot your body into place. A flat-bottomed steering wheel and slotted alloy sports pedals are no less than you would expect to complete the whole package of go-faster accessories.
The Puma ST, therefore, gives itself a lot to live up to in the performance department. Remarkably, it is fully able to deliver its promise in reality on the road. For grip, steering feedback and stability at speed, it's astonishingly good. At £31850 all-in, it has to be reckoned a stunning bargain.
And yet…
For only an extra £375 – less than the price of a cup of coffee for a year – you could buy the Focus ST-Line Vignale which has also recently been with us on test.
If you didn't know how good this car was, you would never know to look at it. Only its large rear spoiler, polished twin tailpipes and red brake calipers hint at capabilities that might be out of the ordinary.
With only 155 bhp and 190 Nm of torque from its one-litre mild hybrid motor and acceleration from 0-62mph in nine seconds, this can hardly be called a high-performance car, but I swear you'll get all the pleasure and satisfaction out of driving it hard that you would find in the Puma ST. That Focus chassis is arguably the best a major manufacturer has produced in this century. In this version, it is allied with sumptuous comforts for five passengers and average fuel consumption way over 50 mpg. It's the all-in-all car that doesn't need to put on any kind of show.
Or perhaps I'm just showing my age here…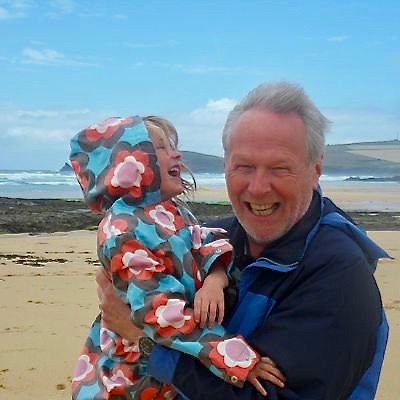 Neil Lyndon
Motoring Correspondent
Neil Lyndon has been a journalist, broadcaster and writer on the UK's national stage for 40 years, writing for every "quality" newspaper on Fleet Street. He started writing about cars and motorbikes for The Sunday Times in the 1980s and was Motoring Correspondent of the Sunday Telegraph for 20 years, having previously written a column on motorbikes for Esquire. He is also recognised as a leading commentator on gender politics, having published No More Sex War in 1992 – the first ever critique of feminism from a radical, egalitarian point of view.
Recent Reviews
The latest cars, suvs and crossovers reviewed by our experienced journalists.
Car Reviews
It's always a great week with a Ford Ranger Wildtrak Car Reviewed: Ford Ranger Wildtrak 2.0 Di…