"This car is far too good to be lumbered with the name Fiesta."
---
That thought kept bobbing up in my mind throughout my week with the 1.0T Ecoboost MHev which Ford insist on naming a Fiesta.
Standing outside my house, looking like a picture of restrained elegance and quiet purpose, it would make me think, "That's a seriously mature car. Surely it deserves more dignified associations than the clack of castanets and the stomp of Cuban heels?"
Buzzing along country back-roads around my home in the Scottish hills, relishing this car's composed ride and zippy performance, with its mild hybrid power boosting the output of the marvellous three-cylinder petrol engine to 125PS and laying on 0-62 mph in 9.4 seconds while clocking up 55.4 mpg, I would find myself musing "Fiesta is classically a car for kids who can't afford anything better or for old folks who are quietly tottering in the direction of the crem. At £21410 all-in, this car fills neither of those bills."
The Fiesta name dates back to the last time Harold Wilson was in Number 10. It is the only one still in being out of the clutch of misbegotten Spanish monikers (think Sierra; remember Granada) that those Ford executives in kipper ties and bell-bottom trousers stuck on their cars before their successors sensibly turned to testing names scientifically on focus groups (how else do you think they came up with Focus?). Ford has sold more than 16 million units over the many generations of models since its first introduction and empires have risen and fallen, millennia have come and gone, fashions have arrived and disappeared yet still the name Fiesta endures.
I suppose we'll just have to put up with it.
With top-of-the-line Titanium spec, our test car came with racks of goodies as standard, including those cute puddle lights projected from the power-foldable door mirrors. If Ford's NCAP pack which includes lane-keeping alerts and aids doesn't carry you far enough into Nanny State territory, you could specify the extras that came on our car which included autonomous emergency braking and blind-spot information. On mornings of -5C, I mourned the absence of a heated steering wheel but welcomed the Quickclear Heated Windscreen.
Ideal for short trips and work commutes, this Fiesta is also perfectly cut out for long motorway slogs. I can't think of another small car that is more at ease at 70 mph when barely a whiffle of wind noise or a rumble from the road disturbs the peace in the cabin of the Fiesta.
In fact, if it didn't have that ridiculous name, it might be impossible to find fault with this car.
---
Car reviewed: Ford Fiesta Titanium MHev, on the road price £19,860 with driver assistance pack £21,410 0-62mph 9.4secs Top 998cc 3 cylinder unleaded Euro 6.2 Fuel Economy WLTP Highest/Lowest 65.7/45.6mpg CO2 emissions 115g/km Max Power 125PS@6000rpm Torque 210Nm@1400rpm Transmission 6-speed manual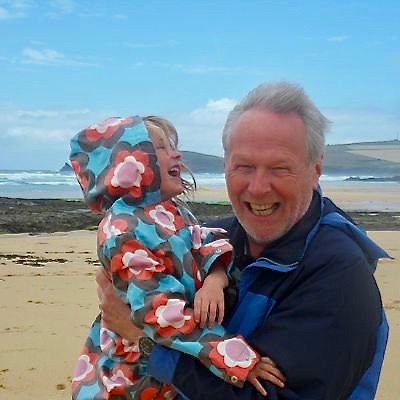 Neil Lyndon
Motoring Correspondent
Neil Lyndon has been a journalist, broadcaster and writer on the UK's national stage for 40 years, writing for every "quality" newspaper on Fleet Street. He started writing about cars and motorbikes for The Sunday Times in the 1980s and was Motoring Correspondent of the Sunday Telegraph for 20 years, having previously written a column on motorbikes for Esquire. He is also recognised as a leading commentator on gender politics, having published No More Sex War in 1992 – the first ever critique of feminism from a radical, egalitarian point of view.
What the others say on YouTube
A selection of the latest video reviews of this car….Just click to watch on this page.
Recent Reviews
The latest cars, suvs and crossovers reviewed by our experienced journalists.
Super cool looks and the Toyota Prius are not words that often fit together in the same sentence, let's be honest Car Reviewed: Toyota Prius Z E-Four (Japanese Spec) But now they do. Take a look at this smart new 5th generation Prius that I've just been driving in Japan. Like wow…would you not agree?…
Continue Reading The New Toyota Prius 2024, coming to the UK
Now that petrol cars aren't dead, the Škoda Fabia is an excellent choice for a small car Car Reviewed: Škoda Fabia Monte Carlo 1.5 TSI 150 PS DSG At the same time, it may not be the most innovative car on the market, but it excels as a competent, intelligent, practical all-rounder. Škoda consistently delivers…
Continue Reading Škoda Fabia Monte Carlo: Small, Stylish and Practical
Mazda is never afraid to be different; it shows in their latest MX-30 REV Car Reviewed: Mazda MX-30 R-EV Keeping its quirky 'suicide' rear passenger doors for easy access to the back seats the real change is up front under the bonnet in the newcomer It joins the pure battery MX-30 and the CX-60 PHEV…