I couldn't help but whistle aloud when I looked at the spec sheet for the new Ford Kuga ST-Line X Edition and saw the all-in price for the first time.
---
---
The sum of £40290 might make anybody yelp, especially when you realise it's close to the annual salary of a fully-qualified primary school teacher. Can a Kuga really be in such a class?
Answer: emphatically yes. This Kuga is so loaded with good stuff and outstanding qualities that it stands in a class apart – as is made manifest straight away by the 20" alloy wheels on which our test car was standing and the red brake calipers that peeped out between the 5×2 spokes.
The ST-Line's full body styling kit and sizeable rear spoiler also make a similar point of distinction – though I have to say that when I was passing this model on the motorway, I thought its scalloped sides and sills looked as if some brute had kicked them in on the street when overcome with drunken jealousy over the looks of this handsome car.
From the hands-free tailgate to the B&O sound system, this car bespeaks an approach in which no expense has been spared. The list of standard equipment is so long that it almost begins to feel as if the car is cheap at the price. Where else do you get heated rear seats, front camera and active park assist for under fifty grand?
The two-litre EcoBlue engine teamed with eight-speed automatic transmission and intelligent all-wheel drive is a sumptuous set-up that provides a fruity rasp from the twin tailpipes when you give it the gun. I was averaging significantly more than the claimed average fuel consumption of 47.9 mpg and, for a lot of the time in this car, I was by no means hanging around. The Focus chassis on which the Kuga rides is – as is well-attested – a peerless work of engineering and, apart from a hint of tyre thump and a suspicion of suspension tramp, it is well-adapted to the dynamics of this compact SUV.
Much of the interior is standard Focus but is enhanced in this Kuga with piano-black carbon fibre surfaces, stippled fabric door panels and faux-grained centre console. Add the subtle red stitching on the upholstery and the flat-bottomed steering wheel and you've got a touch of the chi-chi which a mature Abigail might choose now that she has got over the hangover from her party.
An overall feeling of an earlier age now hangs around the Kuga, which has been with us since Gordon Brown was in Downing Street. The ST-Line X Edition version manages to push back the years with the depth of its qualities and the lavishness of its kit, but there's no denying that the tides of time are washing at the wheels of this car. Anybody who waited a year or two might find themselves with a stonking bargain if they picked it up second-hand.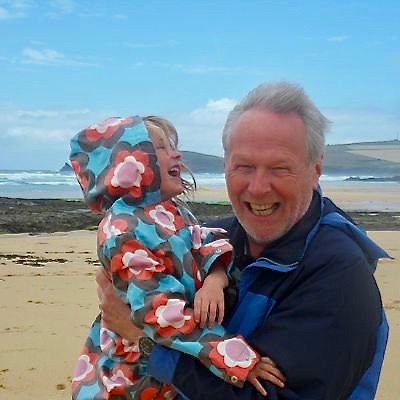 Neil Lyndon
Motoring Correspondent
Neil Lyndon has been a journalist, broadcaster and writer on the UK's national stage for 40 years, writing for every "quality" newspaper on Fleet Street. He started writing about cars and motorbikes for The Sunday Times in the 1980s and was Motoring Correspondent of the Sunday Telegraph for 20 years, having previously written a column on motorbikes for Esquire. He is also recognised as a leading commentator on gender politics, having published No More Sex War in 1992 – the first ever critique of feminism from a radical, egalitarian point of view.
What the others say on YouTube
A selection of the latest video reviews of this car….Just click to watch on this page.
Recent Reviews
The latest cars, suvs and crossovers reviewed by our experienced journalists.