The obvious Aston Martin influence common to all contemporary Fords still continues around the radiator grille. Then there's a hint of Porsche SUV about the lift of the bonnet. To my eyes, a trace of Kia XCeed can be detected along the flanks and the reinforced wheel-arches. At the back, you can clearly make out influences of Honda Civic and Toyota C-HR.
---
If the original three-door Ford Puma coupe from 1997 looked like nothing else on earth at that time, the latest Puma subcompact crossover looks a bit like everything else on four wheels today. Its most innovative feature is invisible from outside – an 80-litre plastic box under the floor of the boot they call the MegaBox in which you could carry muddy wellies and dirty sports kit or even a goldfish in water seeing as it is fitted with a drain plug. Personally I'd prefer a spare wheel but each to his own.
I wasn't entirely smitten with the original, Richard Parry-Jones inspired Puma – chiefly because its Fiesta-engined driving dynamics didn't live up to its strikingly original appearance. That criticism was blown away by the arrival of the Racing Puma in 2000 which was a genuine rival to the classic Subaru Impreza Turbo of the time. I'd still give my first-born into serfdom to have a Racing Puma in my garage.
With the new Puma, my feelings were precisely the other way round. While the homogenous outward appearance did nothing at all to excite my interest or quicken my appetites, the handling and performance got to me almost indecently.
The luxuriously equipped ST-Line X version we borrowed came with Ford's one-litre Ecoboost MHEV 48-volt mild-hybrid engine running through a six-speed manual gearbox. The 155PS of that growly, raspy little engine with 240Nm of torque or pulling power is enough to propel this small car from 0-60 mph in about 8.5 seconds but, more importantly, it makes it genuinely rewarding to push hard on empty country roads.
Turn-in is tight and road-holding as sticky as propolis from the hive. Stick this little beezer on a line through a corner and it will stay there until you decide otherwise. Rivals like the Skoda Kamiq and VW's T-Roc can't hold a candle.
Given these attractions, it is hardly surprising that, at 41.3 mpg, our overall fuel consumption for the week of our test was only fractional above the figure Ford claim for low consumption, to achieve which you have to drive like a complete wally.
At £28770 all-in, including a sliding glass sunroof and a powered tailgate, the price of this Puma felt a touch, painful on the surface.
If, however, you confined yourself to superficial impressions, you'd never see the attractions of this car. You need to get behind the wheel to savour them in full. I am sure a dealer would be pleased to see you.
---
Car reviewed: Ford Puma ST-Line X, on the road price £24,420 with options as tested £28,770 0-62mph 8.9secs Top speed 124mph Engine 1.0L Ecoboost 3-cylinder unleaded Euro 6.2 Fuel Economy WLTP High 54.3mpg / Low 40.9mpg CO2 emissions 101g/km Max Power 155PS Torque 240Nm Transmission 6-speed manual
What the others say on YouTube
A selection of the latest video reviews of this car….Just click to watch on this page.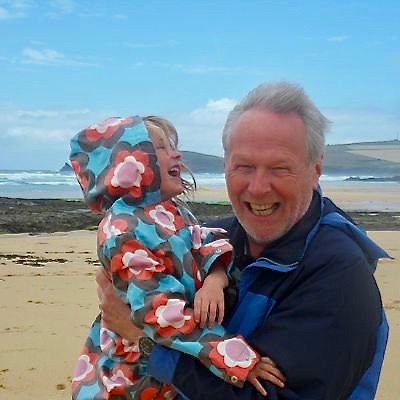 Neil Lyndon
Motoring Correspondent
Neil Lyndon has been a journalist, broadcaster and writer on the UK's national stage for 40 years, writing for every "quality" newspaper on Fleet Street. He started writing about cars and motorbikes for The Sunday Times in the 1980s and was Motoring Correspondent of the Sunday Telegraph for 20 years, having previously written a column on motorbikes for Esquire. He is also recognised as a leading commentator on gender politics, having published No More Sex War in 1992 – the first ever critique of feminism from a radical, egalitarian point of view.
Recent Reviews
The latest cars, suvs and crossovers reviewed by our experienced journalists.
The Honda e:Ny1 – Even AI cannot make sense of the name, just call it the latest electric SUV from Honda Car Reviewed: The Honda e:Ny1 Advance reviewed at the first UK Driving launch I can't say the name enthuses me. Cars often have had silly names, such as the Subaru Brat, Austin Princess or…
I decided to put my foot down hard on the Peugeot 508 GT's accelerator Car Reviewed: Peugeot 508 SW GT PLUG-IN HYBRID 225 e-EAT8 Usually, on first driving one of our test cars, I like to take it easy, get the feel, and get informed about the controls. But, no, this time I was in…
Cars have a lot of pieces and parts all moving in unison Keeping them protected can be a tough endeavor unless you are using the right materials and accessories. One small thing that you will no doubt have seen under the hood is a rubber grommet. These little accessories are great for many reasons and…