How do you climb up into the driver's seat of a pickup like the Ford Ranger Wildtrak and then extricate yourself from the cabin again?
---
Those were the questions most on my mind during my week with the new Ford Ranger Wildtrak. I so rarely drive a pickup that I always get in a tangle climbing in and out. My feet invariably end up in a knot and trapped under the pedals and my hips are howling as if I've been stretched on the rack.
It's the same kind of thing that happens whenever I reverse a trailer or caravan. I have to do it so rarely that I always forget the correct technique in-between times and end up snaking the thing wildly back and forth while trying to find the correct approach.
I love pickups but this embarrassment takes away some of the pleasure. I quite like it when the neighbours see me at the wheel of a pickup, moseying coolly out of our drive because nothing makes you look more butch and manly, right? But I hope they never see me getting in and out of the thing because then I look more like Frank Spencer.
How can this significant omission in my education have occurred? I first learned how to get in and out of a grand prix car at the age of 12, when I read Piero Taruffi's "The Technique of Motor Racing". All my adult life, I have understood the correct approach for mounting a horse or a motorbike. I can safely climb onto a sailing boat that is riding on a mooring, but I can't get into a pickup without making an arse of myself (not speaking figuratively).
After a few days with the Wildtrak, I decided I would finally acquire some instruction in this art and turned to the internet. This turned out to be far more entertaining than you would have expected because Google leads you to film after film of great-looking women smiling knowingly at the camera after they have made an exhibition of themselves climbing into what they call "high-lift trucks". It's a whole sub-section of the porn business. The best and funniest is a long video of a cute Texan girl trying various methods of climbing up into her high-rise, including being transported to the door aboard a forklift and vaulting into the driver's seat from a trampoline.
Apart from that diversion, I found the Ranger Wildtrak to be a fabulous piece of kit. It's like a saner, more house-trained version of the mad Raptor Ranger (you might call it the poor man's Raptor if our test car hadn't come with an all-in price of £41374). It's got the same two-litre EcoBlue diesel running 500Nm of torque through a 10-speed automatic, with paddle shifts; and it's got stonking acceleration with 0-60 mph in under nine seconds.
The exterior of our car was all subtly nuanced greys and the interior was all fancily stitched leathers. The audio and infotainment systems are top-grade Ford (which means they're comparable with Audi) and our average of 30.8 mpg compares reasonably with Ford's claims of fuel consumption in the mid-30s.
All in all, this is the Ranger that you'd take if you were visiting your intended in-laws for the first time – not least because it would give you a good laugh seeing your future mother-in-law trying to get into the back seats.
---
Car reviewed: Ford Ranger Double Cab 4×4 Wildtrak, On the road £38344.64 0-60mph 9secs Top speed 112mph Engine 1995cc, inline four-cylinder turbo diesel EU6.2 Combined Mpg 31.7mpg CO2 emissions 201g/km Max Power [email protected] Max Torque 500Nm[email protected] Transmission 10-speed automatic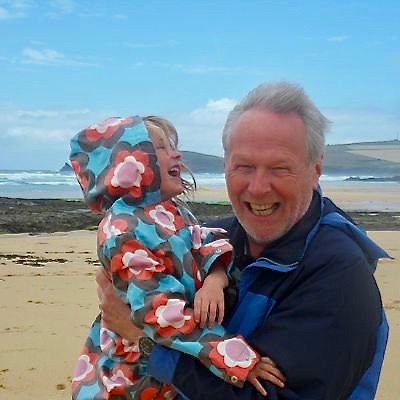 Neil Lyndon
Motoring Correspondent
Neil Lyndon has been a journalist, broadcaster and writer on the UK's national stage for 40 years, writing for every "quality" newspaper on Fleet Street. He started writing about cars and motorbikes for The Sunday Times in the 1980s and was Motoring Correspondent of the Sunday Telegraph for 20 years, having previously written a column on motorbikes for Esquire. He is also recognised as a leading commentator on gender politics, having published No More Sex War in 1992 – the first ever critique of feminism from a radical, egalitarian point of view.
---
The UK new car market is down by -29.4% in 2020, with annual registrations dropping to 1,631,064 units, according to the Society of Motor Manufacturers and Traders. A -10.9% decline in December wrapped up a turbulent 12 months, which saw demand fall by 680,076 units to the lowest level of registrations since 1992. Against a…
Continue Reading The UK new car market has fallen by almost a third