"Range 875 miles," said the illuminated figures on the instrument panel of the Ford Transit Custom PHEV
---
This was one of those moments in my daily life when I wished my father was still with us to witness the wonders we take for granted every day – like speaking face-to-face with relatives in New Zealand on the internet and paying nothing for the privilege; or typing these words on a screen which will also display my accounts at the touch of one icon or, through another, give me access to measureless treasures of recorded music which I can play at near studio-quality through my desk speakers.
I can see him scratching his head in disbelief at the figure for the Transit's range. "Almost 1000 miles!" he might exclaim. "That's further than from your house in Scotland to Paris on a single tank."
Perfectly true; but I wouldn't give myself much chance of explaining the plug-in technology behind that figure. When the old chap first saw a fax machine in my house in 1988, he stood watching in mystification as a message came through from Los Angeles. "Is the paper actually travelling down the wire?" he asked. It's not very likely therefore that he would get his head around the concept of a big mother of a commercial van being propelled by the combination of a one-litre, three-cylinder petrol engine and an electric battery and motor. The concept of regenerative braking, which is also a function of this set-up, would be enough to make him slip away for a restorative lie-down in a quiet room.
Like all PHEVs, this Transit only really makes sense if it matches some specific and carefully calculated needs. With a real-world range on all-electric power of less than 30 miles (Ford claim 35) and a charging time of four and a half hours on a standard domestic socket, it would work brilliantly for a trader running a round of deliveries within a limited area and then charging overnight. But if you don't make judicious use of the electric power, you can find the average consumption slipping below 29 mpg, which won't get you very far on the road to Paris.
With the same load space as a conventionally powered Transit and carrying capacity up to 1130 kg, this version has all the classic virtues we have come to know and love down the decades (though it is not rated for towing). I took advantage of having it with me for a week to cart away a pile of old grass-cutting machines and then come home with two bicycles in the back. Nothing is better for such needs. The seating position is one of the most comfortable in the whole automotive world and the cup-holders and cubbyholes are in a class of their own.
I have always been foolishly smitten with Transits and would gladly keep one at home but I doubt if I would choose this one. The positioning of the battery under the floor makes the handling unusually jittery and the single-speed automatic gearbox creates a lot of fuss and bother before it settles down at optimum propulsion.
Most of all, however, I would baulk at the prices which start at around at £39000 for the PHEV version. You'd have to make a hell of a lot of trips to the dump before that figure started to make financial sense; but the £49506 all-in price for the van we borrowed is so far removed from the realities of this planet that it's not just the spirit of my old Dad who is left scratching his head in disbelief.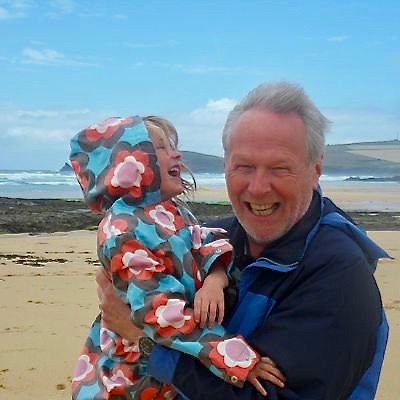 Neil Lyndon
Motoring Correspondent
Neil Lyndon has been a journalist, broadcaster and writer on the UK's national stage for 40 years, writing for every "quality" newspaper on Fleet Street. He started writing about cars and motorbikes for The Sunday Times in the 1980s and was Motoring Correspondent of the Sunday Telegraph for 20 years, having previously written a column on motorbikes for Esquire. He is also recognised as a leading commentator on gender politics, having published No More Sex War in 1992 – the first ever critique of feminism from a radical, egalitarian point of view.
Recent Reviews
The latest cars, suvs and crossovers reviewed by our experienced journalists.
Mazda is never afraid to be different; it shows in their latest MX-30 REV Car Reviewed: Mazda MX-30 R-EV Keeping its quirky 'suicide' rear passenger doors for easy access to the back seats the real change is up front under the bonnet in the newcomer It joins the pure battery MX-30 and the CX-60 PHEV…
Walking up to the Mini Cooper S Resolute edition, you could be forgiven for thinking that it's black Car Reviewed: MINI Cooper S 5-Door Hatch Resolute Edition However, it is actually a very dark green, known as Rebel Green, a nod to the days gone by when Minis raced and were painted in a similar…
Read our review Review – Mini Cooper S Hatch 5-Door Resolute edition
One thing the Ford Ranger Raptor doesn't do is hide its light under a bushel Pick-Up Reviewed: Ford Range Raptor 3.0L V6 EcoBoost 10-speed Auto 4WD This beast of a pick-up deserves to be measured in proper feet and inches measurements: 6' 5" tall, 6' 9" wide and 18' long; in Code Orange paintwork, this…