You see them everywhere, yet you probably never notice them.
---
Many of the most sensible, prudent people you know have owned one for years; yet their cars hardly ever come into any conversation. No man has ever stunned the saloon bar into envious silence by boasting about owning a Honda CR-V.
This car exists so far under the automotive radar that it's almost subterranean.
At the same time, however, it has a fair claim to being one of the best "soft-roader" SUVs on the market and one of the very best of all family cars, as it proves again with the recent refresh of the latest model.
Visually, that refresh amounts to little more than the application of blue-ringed badges to emphasise the car's electric credentials and a new silver finish dotted around the cabin. For Honda, however, these amount to revolutionary changes. One of the reasons we don't notice the multitude of CR-Vs running around on our roads is that, no matter how long ago they were built, they all look the same as each other.
Of the three million CR-Vs sold since it first came into production in 1997, an enormous number (Honda guess some 60%) are still on the road. That record of longevity is matched only by out-and-out workhorses like Toyota's HiLux pick-up. No Land Rover product comes close.
It is revealing that Toyota should be the only manufacturer to rival Honda in these stakes because both companies share an equal fanaticism about engineering and build quality. A top Toyota executive once admitted to me that "Honda are the only company we respect", and there is something almost monkish about both companies' ascetic dedication to excellence.
In Honda's case, this single-minded zeal results in their expending little energy on the business of design and marketing over which many other car companies exhaust their efforts and deplete their coffers. Honda just doesn't seem to care about such fripperies. The last Honda advertisement I can remember is that brilliant 2003 tv campaign for the Accord that followed a chain of colliding parts. It tells us a lot about Honda that the stars of that ad were springs, pistons and con rods.
In appearance, the latest CR-V could easily be mistaken for the one that has just gone out of production, yet it is, at the same time, a vast improvement.
The most significant physical change is an expansion of space inside the body, both for humans and their luggage. This new CR-V rivals Skoda's Superb for rear-seat space to such an extent that I have seen a 6'5" man set up the driver's seat for his own frame and then comfortably sit behind that seat in the rear space.
The greatest single advance in the new CR-V is, however, invisible. It lies in the innovative new self-charging hybrid power system which was introduced in this car for the first time and which is now the only powerplant available for this car.
A two-litre petrol engine is matched with two electric motors to provide a total of 181 bhp. That may not sound ground-breaking, but – in typical Honda style – this CR-V brings a highly individual approach to that set-up.
Power runs through a fixed-gear automatic that works like a CVT (continuously variable transmission); the petrol engine runs on the Atkinson Cycle of part-time piston strokes and variable valve timing that was originally invented in 1882 but has rarely been employed in the last 150 years.
With 0-60mph acceleration in nine seconds, fuel economy well over 50 mpg and CO2 emissions at 126g/km, this Honda CR-V combines a clutch of appealing qualities that are not commonly found together. In fact, the nearest we have seen to something like this combination in recent years has been on Toyota's Prius. No surprise there. These guys respect each other for good reasons.
At £37255 for the all-wheel-drive EX version, the CR-V is far from cheap, but what price should you place on a car which you can safely expect to bequeath to your grandchildren?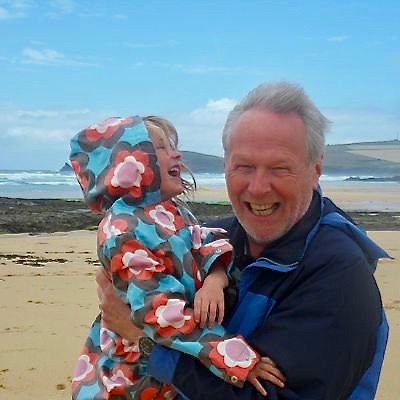 Neil Lyndon
Motoring Correspondent
Neil Lyndon has been a journalist, broadcaster and writer on the UK's national stage for 40 years, writing for every "quality" newspaper on Fleet Street. He started writing about cars and motorbikes for The Sunday Times in the 1980s and was Motoring Correspondent of the Sunday Telegraph for 20 years, having previously written a column on motorbikes for Esquire. He is also recognised as a leading commentator on gender politics, having published No More Sex War in 1992 – the first ever critique of feminism from a radical, egalitarian point of view.
What the others say on YouTube
A selection of the latest video reviews of this car….Just click to watch on this page.
Recent Reviews
The latest cars, suvs and crossovers reviewed by our experienced journalists.
Car Reviews
"It's bigger than my Corolla," said the friend I take to a weekly spinning class when he got into th…