The latest Honda Jazz came to me on test a week after I had voted for the new Land Rover Defender in a Car of the Year poll.
---
After 20 minutes in the Jazz, I emailed the organisers to ask if there was still time to change my mind. This Jazz is so good that it deserves the highest accolades.
To my mind, that distinction puts it firmly in the same bracket as its predecessors. I have lost count of the number of friends who have bought a Honda Jazz as a direct result of my personal recommendation. Over the last 20 years, since it was first introduced, I must have successfully persuaded five or six people to consider a Jazz when they have asked me to suggest a new car (I shall be happy to accept the commission in Bitcoin or Krugerrands, Honda).
Nearly all of those new customers for the brand have been women with families who can't be bothered to take the slightest interest in cars but just need a thoroughly dependable little car that's easy to park, cheap to run and big enough to transport children and dogs. Every one of them has protested "I can't possibly own a car with a name as silly as Jazz." To which I have always replied, "Count yourself lucky. That's the name Honda give to this car in Europe. Everywhere else in the world it is known as Fit. Would you want to be driving around with that word on the backside of your car?"
It's a perilous business recommending cars to friends but not one complaint has ever been heard. Every one of those customers has loved the Jazz. Its combination of virtues – sound build/bombproof reliability/nimble performance/adaptable interior/economical operating costs – invariably endears the car to its owners. One of those women traded in her Mercedes A-Class (which had been a whole bunch of trouble) to buy a Jazz on my recommendation and has never stopped thanking me.
Occasionally, one or two of them might be heard to murmur, "It's not exactly the sexiest car on earth, is it?". It was impossible to deny that complaint for earlier models but I doubt if anybody will say it about the latest version. The hybrid Jazz EX which was with us last week on loan was not exactly as thrilling as a Lamborghini to behold but nobody is going to mistake it for a plum duff pudding, which was always a risk with earlier versions. A new front end with LED lights and bulgy bumpers gives the latest Jazz a physical authority which removes any risk of mockery.
Meanwhile, this Jazz retains all the qualities that make it a surefire bet to recommend to other people. Build quality is at (or even, perhaps, beyond) Toyota Yaris standards. The extensive glasshouse makes the interior delightfully light and bright. The nine-inch infotainment screen is a joy of simplicity and ease to operate. Interior adaptability is on the level of a Tardis. The 304-litre boot (floored with a practical moulded sheet of plastic which can be removed and hosed clean rather than the strip of manky carpet which fouls up most boot spaces) expands to more than 1200 litres – big enough for a pair of Newfoundland dogs – when the rear seats are folded.
The combination of 1.5 litre petrol engine and 109 PS electric motor provides enough pep and zip to satisfy all needs in normal driving while roadholding, grip and ride are all in a league of their own among B-segment superminis. My average for the week of 56.1 mpg was not much better than Honda's figure for Extra High consumption of 47.9 mpg. They reckon you ought to be able to get 61.4 mpg if you drive like a sane and sensible person and I wouldn't be at all surprised if that is true.
The latest person to whom I have recommended a Jazz is now my own wife. When the 10 year-old Kia Picanto she uses as her runabout finally gives up the ghost, I have strongly suggested we should replace it with this Jazz. That's the highest personal recommendation I can give – even higher than naming it Car of the Year.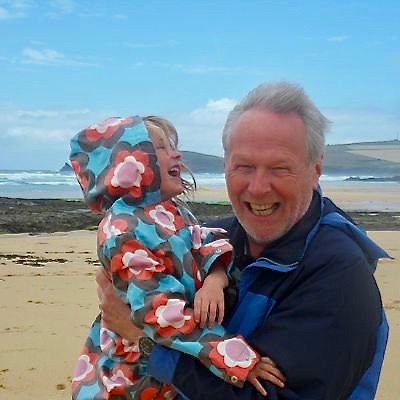 Neil Lyndon
Motoring Correspondent
Neil Lyndon has been a journalist, broadcaster and writer on the UK's national stage for 40 years, writing for every "quality" newspaper on Fleet Street. He started writing about cars and motorbikes for The Sunday Times in the 1980s and was Motoring Correspondent of the Sunday Telegraph for 20 years, having previously written a column on motorbikes for Esquire. He is also recognised as a leading commentator on gender politics, having published No More Sex War in 1992 – the first ever critique of feminism from a radical, egalitarian point of view.
What the others say on YouTube
A selection of the latest video reviews of this car….Just click to watch on this page.
Recent Reviews
The latest cars, suvs and crossovers reviewed by our experienced journalists.
Now that petrol cars aren't dead, the Škoda Fabia is an excellent choice for a small car Car Reviewed: Škoda Fabia Monte Carlo 1.5 TSI 150 PS DSG At the same time, it may not be the most innovative car on the market, but it excels as a competent, intelligent, practical all-rounder. Škoda consistently delivers…
Read our review Škoda Fabia Monte Carlo: Small, Stylish and Practical
Mazda is never afraid to be different; it shows in their latest MX-30 REV Car Reviewed: Mazda MX-30 R-EV Keeping its quirky 'suicide' rear passenger doors for easy access to the back seats the real change is up front under the bonnet in the newcomer It joins the pure battery MX-30 and the CX-60 PHEV…
Walking up to the Mini Cooper S Resolute edition, you could be forgiven for thinking that it's black Car Reviewed: MINI Cooper S 5-Door Hatch Resolute Edition However, it is actually a very dark green, known as Rebel Green, a nod to the days gone by when Minis raced and were painted in a similar…
Read our review Review – Mini Cooper S Hatch 5-Door Resolute edition