As I walked away from the Hyundai Santa Fe for the last time, at the end of its week's press loan, I turned to give it one last look. "You great lump," I said, affectionately "To look at you, nobody would ever guess how great you are."
---
Standing as tall as an armoured car on vast Continental 235/55 R19 tyres, this high-end SUV is as unprepossessing to look at as a Calor Gas cylinder. Hyundai have bedecked its body with chromey flashings and the usual plastic claddings for wheel arches, but none of these efforts can disguise the fact that this is not a car which will ever be bought as a style statement. The name Hyundai is itself enough to see off a multitude of car poseurs and when you add to that an appearance which rivals a water tank for glamour, you've got a car which is going to appeal to a somewhat limited market.
As it happens, I would enthusiastically number myself in that small group. Apart from VW's latest Touareg, there hasn't been a significant premium, seven-seat SUV in which I have felt so much at home for a very long time, if ever. If I were offered the choice of a Santa Fe or a Range Rover, I'd take the Hyundai all day, any day for a whole bunch of reasons:-
1) Price: with prices starting at £33450, it's effectively impossible to spend more than £45000 on a Santa Fe even if you wallpaper its body with £20 notes. For that money it's effectively impossible to buy a Range Rover at all – so the Hyundai represents a saving of tens of thousands.

2) Build quality and reliability: I would confidently back the Santa Fe to see out the full term of its five-year warranty with no major faults or failings. Try getting a five-year warranty on a Range Rover

3) Inverted snob value: the Santa Fe sticks up two fingers at badge snobs and brand name-droppers. That's a sound reason to love it.
Beyond those intangible considerations, the Santa Fe is enormously endearing once you are inside and no longer have to look at its appearance. With heating and ventilating options, the deeply cushioned, leather-upholstered seats are the last word in comfort. You can adjust them vertebra by vertebra to support your spine and ease your aches and garunches. The instrument panel and information display are on Lexus levels of useability and clarity. I loved the way the background colours changed to reflect the driving mode you choose – blue for comfort, green for eco (natch) and a fiery, peppery orange for sport (though, obviously, that word is a far stretch for a vehicle that is closer to a pantechnicon than a Caterham).
The KRELL audio system with 10-speakers and external woofer is a total blast and, again, it makes a mockery of the supposed distinction between this Hyundai and European premium SUVs.
The 2.2-litre 200PS diesel with the eight-speed auto gearbox is more than OK and the permanent AWD set-up comes with all the controls (hill descent/axle lock etc) you'd ever need to survive a Scottish winter, which is the number one priority for me.
The manufacturer's figure for average fuel consumption is 38.7 mpg. The average achieved in other press reviews seems to be 35.8 mpg. Mine was 32.4.
That tells you how much I enjoyed it. Come back any time, you big old lump: you're more than welcome here.
---
Car reviewed: Hyundai Santa Fe Premium SE 2.2 CRDi SE 5dr 7Seat Auto4WD, on the road price £40,685 0-62mph 9.6secs Top speed 126mph Engine 2199cc 4 cylinder diesel Euro 6 Fuel Economy Combined 42.2mpg CO2 emissions 174g/km Max Power 200PS@3800rpm Torque 440Nm@1750rpm Transmission 6-speed automatic with manual mode
Watch what the others say on Youtube…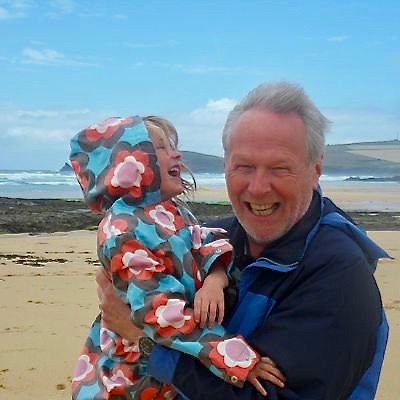 Neil Lyndon
Motoring Correspondent
Neil Lyndon has been a journalist, broadcaster and writer on the UK's national stage for 40 years, writing for every "quality" newspaper on Fleet Street. He started writing about cars and motorbikes for The Sunday Times in the 1980s and was Motoring Correspondent of the Sunday Telegraph for 20 years, having previously written a column on motorbikes for Esquire. He is also recognised as a leading commentator on gender politics, having published No More Sex War in 1992 – the first ever critique of feminism from a radical, egalitarian point of view.
" Drive | Quotes "
"One person's car is another person's scenery."- Jonathan Ive

Tweet