How fickle are the fancies of the car lover! How cruelly our over-heated infatuations wane and our epicurean tastes grow sated and jaded.
---
When the Jaguar XF Sportbrake first came down my drive for a week's test loan in 2012, I thought it one of the loveliest cars I had ever set eyes upon. Following in the coupe-style of the three-door Reliant Scimitar and the Lancia Beta XPE, the five-door Sportbrake transformed the lowly estate car into an embodiment of ravishing sensuality and athletic promise. Wherever I took the car during that week, people would be in transports of admiration, turning their heads in their vehicles or walking around the Sportbrake if it was parked in the street.
When the latest version was delivered to my house last week, however, I found myself looking at it with the eyes of one who meets an ex-lover from decades ago and sees nothing but crows' feet lines ravaging the face and sagging flesh around the middle. How sadly ordinary Ian Callum's design now seems, in comparison with, say, Volvo's V60, Ford's Focus ST or even Skoda's Superb. Nobody turned their head to look at this car as it passed in the street. Nobody came up to congratulate me on having such a beauty in my hands.
To cosmeticise those now average looks, the R-Sport version we borrowed included a specially designed more assertive front bumper, body-coloured side sills, gloss-black side window surrounds and roof rails and R Sport badges on the power vents on the XF's flanks. All the usual go-faster knickknacks, in other words.
Inside, an R-Sport badge decorates the sporty multifunction steering wheel, the dashboard is finished in dark aluminium and the sports seats are trimmed in perforated grain leather, providing more support for driver and passenger while cornering.
No suspension tweaks are supplied with this model, but they are available on the far more expensive XF Sportbrake 300 Sport and XF Sportbrake S.
Our test car did, however, come with permanent four-wheel drive, eight-speed semi-automatic gearbox and Jaguar's stonking 300PS four-cylinder turbocharged petrol engine. This set-up was a considerable advance on the tame powertrain in the XF Sportbrake I borrowed seven years ago and completely transforms your impressions of the car. It may now look a bit old hat, but the new powertrain makes it go like an arrow. Acceleration from 0-60 in under six seconds is enough to see off any dawdlers and artics on country roads.
On such roads, the Sportbrake R-Sport's performance and handling is so crisp and agile, with exceptionally communicative steering, that you never get any awkward shoves in the back to remind you that you are, in fact, driving an estate car. That fact only makes itself apparent when you open the power-operated tailgate and expose a flat load area not much smaller than a Mercedes E-Class or a BMW 5 Series Touring.
Comparisons with those high-faluters continue, alas, with the price. The base price of £44700 looks appealing when you compare the rest of this high-end market but, with the best part of £12000-worth of extras, this Jaguar could be seen as chancing its arm – especially as, to put it kindly, it now looks at its best in a soft light. Or none.
---
Car reviewed: Jaguar XF Sportbrake R-Sport 2.0l 300ps petrol AWD, basic on the road price £44,700 0-62mph 6.0secs Top speed 155mph Engine 2.0 Litre 4 cylinder turbocharged petrol Euro 6 Fuel Economy Combined 31mpg CO2 emissions 175g/km Max Power 300PS Torque 400Nm Transmission 8-speed automatic with manual mode
Watch what the others say on Youtube…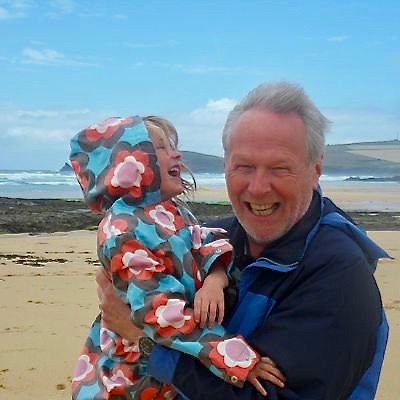 Neil Lyndon
Motoring Correspondent
Neil Lyndon has been a journalist, broadcaster and writer on the UK's national stage for 40 years, writing for every "quality" newspaper on Fleet Street. He started writing about cars and motorbikes for The Sunday Times in the 1980s and was Motoring Correspondent of the Sunday Telegraph for 20 years, having previously written a column on motorbikes for Esquire. He is also recognised as a leading commentator on gender politics, having published No More Sex War in 1992 – the first ever critique of feminism from a radical, egalitarian point of view.
" Drive | Quotes "
"The more precisely I can drive, the more I enjoy myself."
– Michael Schumacher –

Tweet