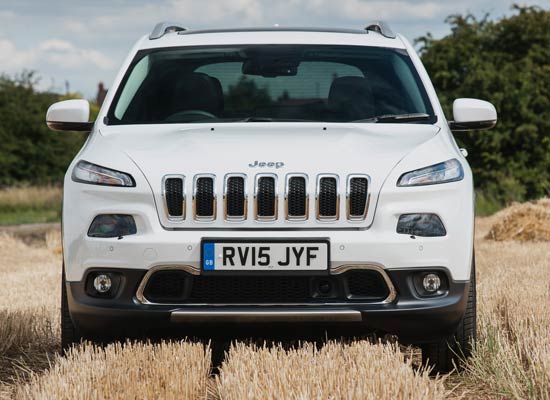 They've turned the clock back to 1941…
…the new engine in the Jeep Cherokee is a 2.2-litre 4-cylinder, just as was the original war-time motoring hero…OK, there's a few cc's difference.

However, the 2015 engine is a bit more powerful than it was seventy four years ago, pushing out up to 200 bhp, or 146 bhp more than that first Willys model (there's now also a 185 bhp version of the same new MultiJet engine).
So what? Well it transforms the Cherokee.
Earlier this year, my week in the 140 bhp Cherokee was a perfectly pleasant experience; but it didn't set the heart racing.
This time, first impressions are that the car has been transformed. I drove the range-topping Limited version with its 200 bhp engine, around fifty miles of Berkshire countryside, plus a bit of dual carriageway, and found a car with a different character.
Even if your average drive does not require your best Lewis Hamilton impression, it can be said that a whole lot of fun can be had with the new Cherokee.
In sheer acceleration, the new car is so much quicker than before, with 62 mph reached in just 8.5 seconds. Better still is the mid-range torque that lets you urge the car on in a real hurry whatever gear you are in. The torque figure is 440 Nm at 2500 rpm, with most of that available from 1500 rpm. What would the American GIs have made of that, given their own paltry 129 Nm?
All this new power is no problem for the Cherokee to handle.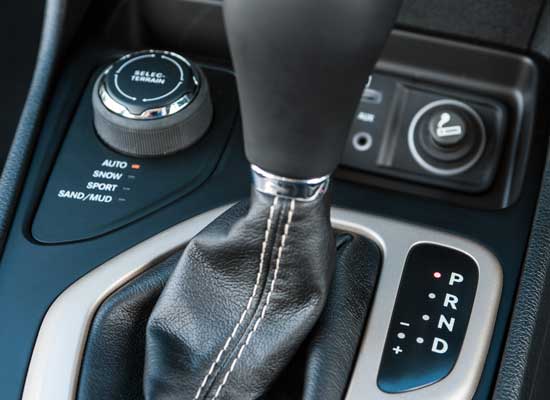 The steering remains sharp and accurate with the already good suspension and handling keeping the car firmly planted on fast bends. I found the leather seats to be particularly comfortable.
9-speed automatic gear boxes are amongst the motoring fads this year. The Jeep was the first to take this up. The respected ZF company makes them and it would be interesting to discover if their cost is really outweighed by the fuel-saving efficiency that they are claimed to generate. In practice, they provide a smooth-enough change and have the usual manual selection inbuilt. On a particularly long and steep downhill, second gear, manually-selected, provided a handy amount of engine braking. In automatic, too, the gears changed down very well for engine braking. On my drive, the car's trip computer showed a fuel consumption of 31.3 mpg. This would give a driving range from the 60-litre tank approaching 400 miles. The official combined figure is 49.6 mpg.
Various versions of the latest Cherokee are now on sale to suit budgets, with all of these fully covering the main areas that Jeep says concerns buyers of mid-sized SUVs — dynamics, safety, functionality. Comparison with rival marques is the real way to work out if this true, but the list of features is certainly impressive and competitive.
Jeep Cherokee 2.2 Multijet 200 4WD
hover to read the specs
The lowdown
Engine: 2.2-litre Multijet Turbocharged Diesel

Transmission: Nine-speed Automatic with Manual Mode

Power: 200ps@3500rpm

Torque: 440Nm @2500rpm

0-62mph: 8.5 seconds

Top speed: 127 mph

Fuel economy: combined 49.6 mpg

CO2 emissions: 150 g/km

Insurance Group: 29E
Visit our Jeep Pages