"Wow!" may not be the first word that ever sprang to mind in association with a Kia but it twice came out of my mouth involuntarily with new Proceed GT-Line – once at the beginning and again at the end of my week's test loan.
---
The first time was over this car's unusually handsome looks and, especially, the highly individual – you might say "peculiar" – tail end. I kept looking at that rounded, boat-like stern and wondering where I had seen its like before. A hint of the original Porsche Panamera can be detected here and also, distantly, the long-lamented Tatra 603.
That's pretty high-faluting company for a car that belongs in the same class as a Ford Focus, but it isn't altogether unheard-of for Kia to pull a design stunt that raises your eyebrows to your hairline. Under the direction of Peter Schreyer – Kia's recently replaced head of design – the company has several times exhibited a degree of flair that is as endearing as it is surprising.
Absurd as it might sound, the Proceed is a kind of GT version of the Ceed – and even more oddly, it works rather well. With boot space not far short of the Skoda Octavia Estate's it has plenty of loadspace for a family departing on a long-distance trip, though the sharply declining roofline at the rear leaves passengers in the back seats slightly short of headroom. Any 16-year-old prop forward might need to sit in the front.
The endless prairies of black plastic in the interior are a bit of a let-down compared with the bold and imaginative exterior; but they can be overlooked in favour of ride comforts that aren't far short of those you might expect from an Audi or a Mercedes. If you are looking for a load-lugger that you can throw into corners and then boot the arse off as you come off the apex, you should – of course – look no further than the Focus estate. If however, you have more mature aspirations for a family car – such as driving 400 miles in a day and getting out in a state of mind that doesn't incite you to commit mass murder – the Kia Proceed ought to be high on the list. Our 1.6 litre CRDI provided unspectacular performance but was beautifully composed on the road.
At £24690, this car is certainly not presenting itself as a bargain (those days are long gone for Kia), but there is one respect in which its cost deserves at least a muted "wow!". When I checked the internal computer to find our average fuel consumption during the week, the figure of 56.5mpg came up. That is precisely the figure that Kia claim for Medium consumption.
Not only is it a rather astonishingly good figure, but it is also the first time in all my decades of writing about cars that a car in my hands has consumed precisely the figure the manufacturer claims. What on earth does this mean? Are they getting honest?
---
Car reviewed: Kia ProCeed 1.6 CRDi GT-Line, on the road price £24,690 0-62mph 10secs Top speed 124mph Engine 1598cc 4 cylinder diesel Euro 6 Fuel Economy Combined 56.5mpg CO2 emissions 114g/km Max Power 134bhp@3000rpm Torque 242Nm@1500-3200rpm Transmission 6-speed manual
Watch what the others say on Youtube…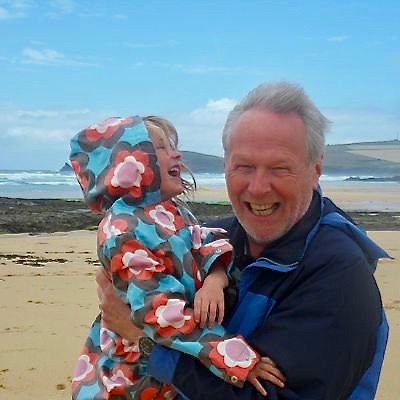 Neil Lyndon
Motoring Correspondent
Neil Lyndon has been a journalist, broadcaster and writer on the UK's national stage for 40 years, writing for every "quality" newspaper on Fleet Street. He started writing about cars and motorbikes for The Sunday Times in the 1980s and was Motoring Correspondent of the Sunday Telegraph for 20 years, having previously written a column on motorbikes for Esquire. He is also recognised as a leading commentator on gender politics, having published No More Sex War in 1992 – the first ever critique of feminism from a radical, egalitarian point of view.
" Drive | Quotes "
"And suddenly I realised that I was no longer driving the car consciously. I was driving it by a kind of instinct, only I was in a different dimension."
– Ayrton Senna

Tweet
One thing the Ford Ranger Raptor doesn't do is hide its light under a bushel Pick-Up Reviewed: Ford Range Raptor 3.0L V6 EcoBoost 10-speed Auto 4WD This beast of a pick-up deserves to be measured in proper feet and inches measurements: 6' 5" tall, 6' 9" wide and 18' long; in Code Orange paintwork, this…
Continue Reading Ford Ranger Raptor 3.0L V6 Auto : AKA Beast