Not so long ago, the arrival of a new Discovery Sport for a week's loan would be a moment of unbridled celebration. "How lucky we are!" we would have told each other, while our neighbours looked sourly over the fence at the evidence of our abundant good fortune or studiously stared at their feet when we drove past.
---
Now, alas, this boon inevitably sets off mixed feelings. The run of bad news about JLR in recent months unavoidably blurs the view of a new product from that direction and this would be especially true of one of the hard-to-sell diesels that seems to be giving the company such grief. Fortunately, we were spared that particular awkwardness with the two-litre Si4 petrol engine in the HSE Dynamic Luxury version, which was our test car for the week.
That engine has been in production in the Jaguar F-Pace since 2016 but only began to appear in Discoveries late last year, supplied in two versions, one with 240 PS and the other with 290 PS. The more powerful of the two was in the car that came to us.
It's a belter. Delivery of power is smooth and refined with negligible noise or vibration. In fact, you barely hear so much as a buzz from this engine unless you are pushing it hard when it rouses itself to let you know that it is still there. Most of the time it emits nothing more than a low-pitched hum.
With 400 Nm of torque on tap, running through a nine-speed automatic gearbox (which is fitted as standard on all petrol versions of the Discovery Sport), this car can turn on a startling lick of speed. Acceleration from 0-60 mph in well under seven seconds is pretty astounding for such a big car with a two-litre engine.
Such powers do come at a cost, however. Average fuel consumption is alleged to be 24.8 mpg but my own average over a week was 24.1 (possibly a reflection of the amount of time that engine was being pushed to make its presence known). That has to be a significant disincentive for potential purchasers – as would CO2 emissions at 208 g/km.
Moreover, the power isn't always perfectly transmitted and isn't exactly suited to the body and shape of the Discovery Sport. On our test car, the nine-speed automatic worked efficiently most of the time in selecting the appropriate gear, but it occasionally got stuck in first and needed a nudge from the steering-wheel paddles to persuade it to shift.
Meanwhile, this Discovery Sport isn't the sharpest box of tricks on the road to drive. Vague and overpowered steering make it a demanding exercise to find any secure point of contact when negotiating a corner at anything above walking speed; and, in the interests of keeping your stomach from heaving, the tendency of the body to pitch and roll in any bend sharper than a cricket pitch leaves much of the available power under-utilised.
It's a great engine; but the neighbours don't care about details like that. All they see, alas, is a product that has lost a significant edge of its bloom.
---
Car reviewed: Land Rover Discovery Sport Si4 290ps HSE Dynamic Luxury 2.0L Si4 Petrol, on the road price £50,665 0-62mph 6.6secs Top speed 135mph Engine 1997cc 4 cylinder unleaded Euro 6.2 Fuel Economy WLTP Low 26.8mpg High 24.8mpg CO2 emissions 208g/km Max Power 290hp Torque 4000Nm@1550rpm Transmission 9-speed automatic

Watch what the others say on Youtube…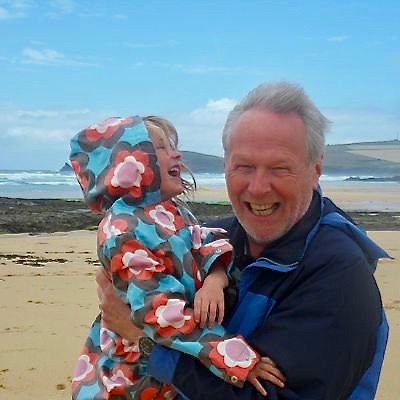 Neil Lyndon
Motoring Correspondent
Neil Lyndon has been a journalist, broadcaster and writer on the UK's national stage for 40 years, writing for every "quality" newspaper on Fleet Street. He started writing about cars and motorbikes for The Sunday Times in the 1980s and was Motoring Correspondent of the Sunday Telegraph for 20 years, having previously written a column on motorbikes for Esquire. He is also recognised as a leading commentator on gender politics, having published No More Sex War in 1992 – the first ever critique of feminism from a radical, egalitarian point of view.
" Drive | Quotes "
"Car sickness is the feeling you get when the monthly payment is due."
– Author Unknown

Tweet
One thing the Ford Ranger Raptor doesn't do is hide its light under a bushel Pick-Up Reviewed: Ford Range Raptor 3.0L V6 EcoBoost 10-speed Auto 4WD This beast of a pick-up deserves to be measured in proper feet and inches measurements: 6' 5" tall, 6' 9" wide and 18' long; in Code Orange paintwork, this…