If you are the kind of person who sees the Porsche Cayenne Turbo as the most complete car on earth, the one that would fulfil all your needs and make every dream come true…but…
---
if you also find yourself slightly embarrassed in the finance department, perhaps the Mazda CX-30 could be considered as a distant but worthy runner-up.
If the Porsche is a nine for performance, driving dynamics, interior luxury and swank appeal, the Mazda would be somewhere between six and seven.
Obviously, these cars are not in the same league. The SUV sports car they call the Cayenne Turbo might find its natural competition among Audi's Q5, Mercedes' GLE-Class and BMW's X5. The CX-30 more straightforwardly belongs in the same bracket as Skoda's Karoq and Seat's Ateca. At a stretch, it might be compared with Volvo's XC40 but the Cayenne Turbo? Come on, let's get real.
Nonetheless, I have to tell you there was a moment during my week with the CX-30 when I found myself wondering "If I was spending my own money, would I buy the Porsche rather than this?"
That moment came when I noticed the gorgeous brown leather inserts and accents around the cabin of the Mazda which were standard fittings on the 180PS, GT Sport version we borrowed. At the same time, I was listening to my Daily Mix on Spotify through the Bose sound system.
Normally, the sight of brown with black makes me queasy. Those Sky sports presenters who always wear pointy brown shoes with dark suits and tight trousers seem to my eyes to be trying too hard. In the CX-30, however, the combination of what they call Rich Brown with the Stone leather seemed to me to be perfectly subtle, tasteful and well-judged. Against the lustre of Mazda's Soul Red Crystal Metallic paint job on the body, I truly felt Porsche couldn't top this composition.
Meanwhile, Wim Mertens was warbling his song Loosening the Ropes on Spotify, testing the range and depth of the 12-speaker Bose surround-sound system to its limits. If you don't know Mr Mertens, you should check out his amazing counter-tenor voice because you'll never hear anything remotely approaching it on The Voice. If the CX-30 can deliver the full pleasure of this extraordinary music, I thought, I could happily live with it.
It is undeniably true that any comparison between the Porsche and the Mazda quickly runs out on the road. At low revs, the CX-30's two-litre mild-hybrid engine was uneasy with the match of the six-speed manual gearbox in our test car and needed to be worked like a rowing machine.
Steering is imprecise. Ride is harsh and bumpy on the dreadful surfaces of the roads round our way. You soon find the limits of the handling if you start pushing hard through twisty corners. You don't want to go that way – in any sense.
Even so, the 0-60 mph acceleration of our test car at just over eight seconds was more than adequate to make short work of farm machines trundling on our route for the school run and the 42.8 mpg we averaged was satisfyingly close to the 47.9 mpg the manufacturers quote.
Above all, the all-in asking price of £30,130 seems reasonable even compared with other SUVs in this group.
Compared with a Cayenne Turbo, of course, it's an absolute steal. Not that anybody is making such a ludicrous comparison….
---
Car reviewed: Mazda CX-30 2.0 180ps 2WD GT Sport, on the road price £29,140 car with options as tested £30,130 0-62mph 8.5secs Top speed 127mph Engine 1998cc 4 cylinder diesel Euro 6 Fuel Economy Combined 40.4mpg CO2 emissions 133g/km Max Power 180PS@6000rpm Torque 224Nm@3000rpm Transmission 6-speed manual
What the others say on YouTube
A selection of the latest video reviews of this car….Just click to watch on this page.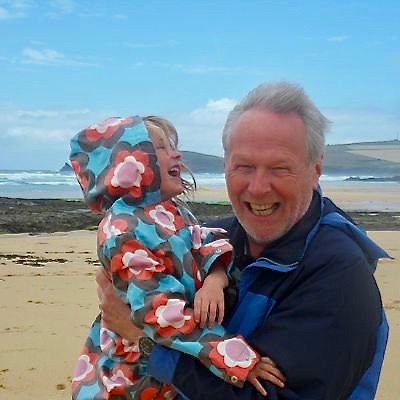 Neil Lyndon
Motoring Correspondent
Neil Lyndon has been a journalist, broadcaster and writer on the UK's national stage for 40 years, writing for every "quality" newspaper on Fleet Street. He started writing about cars and motorbikes for The Sunday Times in the 1980s and was Motoring Correspondent of the Sunday Telegraph for 20 years, having previously written a column on motorbikes for Esquire. He is also recognised as a leading commentator on gender politics, having published No More Sex War in 1992 – the first ever critique of feminism from a radical, egalitarian point of view.
Recent Reviews
The latest cars, suvs and crossovers reviewed by our experienced journalists.
The All-New Kia Sportage already has many fans and the Sportage PHEV is now finding many more. Car tested: Kia Sportage 1.6 T-GDi 'GT-Line S' PHEV AWD The Sportage PHEV now gives you a decent 43-mile electric range and the convenience of a regular car with its 1.6-litre T-GDi engine. Currently, Kia has no plans…
I never imagined that Ford might produce a Fiesta that I would like more than the Active. But then, I didn't imagine the Fiesta Active Vignale. Car Tested: Fiesta Active Vignale 1.0L EcoBoost mHEV 6-speed manual When I wrote on these pages about the Fiesta Active X two years ago, I said it was "a…
The future is here now and the futuristic car we are driving is the Genesis GV60 premium electric car Imagine a new world where you drive your luxury EV to a luxury hotel; it is then transported via lift to your room on the 7th-floor balcony plugged in, safely stowed for the night, fully charged…
Read our review The Genesis GV60 Premium Electric Car, just fabulous