"What's that green sign on the dashboard that says Eco?" asked my wife, in the newest Mitsubishi LS200. "I wouldn't have thought this was a very environmentally friendly vehicle."
---
Given that she was talking about the L200 series 6 pick-up, a vehicle almost 5.5m long, about 1.75m high and 2m wide, with a gross train weight of 6150 kgs, her guess was unquestionably backed up by solid evidence. I explained that she was looking at the sliding scale that indicated immediate fuel consumption and, therefore, the "Eco" stood for "Economy".
The motor industry may be capable of shameless deceit and breathtaking pretence but – seeing as that indicator was usually showing that the pick-up was doing about 20 mpg – even its most brazen practitioners would hesitate before claiming that the LS200 ought to be David Attenborough's car of choice.
More plausible is Mitsubishi's claim that the new LS200 is "the most car-like pick-up Mitsubishi has ever produced" and that potential customers will include many who might otherwise be thinking of buying a conventional SUV.
In this sense, the LS200 is slap-bang in the middle of the dominant trend in pick-ups today. Every manufacturer in the market is trying to make them more like a comfortable car to sit in and drive on the road and less like a lorry full of boulders negotiating a rough track. Their main intention in this pursuit is not to be kind to customers but to find ways of charging the punters more money. Twenty years ago, when the LS200 was nothing more than a rudimentary pick-up, with the comforts and durability of a farm tractor, you could pick one up for about the same amount of money as a street cleaner might earn in a year. Now – at about £34000 all-in for our top-spec Barbarian X Double Cab test car – it's nearer to a teacher's annual pay.
For that considerable chunk of moolah, you get a design of unrestrained chutzpah which is about as in-your-face as Tyson Fury. From the clamshell bonnet above Mitsubishi's Dynamic Shield front end, to the slimline LED lights and the rectangular chiselled wheel-arches, the LS200 doesn't miss a trick in the macho book of contemporary pick-up design. Just to make sure nobody failed to notice it coming, our test car was decked out in a deep, lustrous shade of burnt orange. The loadspace has a spring-assisted, soft-opening tailgate, which John Wayne might think is a touch limp-wristed in a pick-up but was much appreciated when I was shifting a bedroom carpet and underlay to the dump.
The comfortable interior is decked out with all the gadgetry and gizmometry you'd expect to find in a car costing £34000, including heated seats and steering wheel, puddle lights from the doors and mood lighting for the cabin (mood lighting in a pick-up, for Pete's sake?). However, door bins and centre console storage are, mercifully, man enough to take full-size oat milk latte and the rear seats offer as much space as the Duke himself might need.
For all their talk about car-like qualities, the LS200 remains an agricultural primitive to drive on the road. While other "premium" pick-ups are now being fitted with independent rear suspension to ease the lumps out of their ride, the LS200 still has leaf springs at the rear – though additional leaves have been added and spring rates have been increased at the front.
Those shortcomings are erased from memory, however, as soon as the LS200 goes off-road. The press launch last year included a long jaunt around the ferociously demanding off-road circuit at Knockhill – including fording and wading deep burns and clambering up the banks. With 148 bhp and 295 ft-lb of torque from its 2.2-litre diesel and the transmission in low four-wheel-drive setting, the LS200 was jaw-droppingly capable and comfortably the equal of a top 4×4 such as a Discovery. In this respect, there's hardly a conventional SUV on the market that can match the Mitusibishi and not one in which you could cart a carpet to the dump.
---
Car reviewed: Mitsubishi L200 Barbarian X Double Cab Diesel Auto 4WD, on the road price from £32,200 Top speed 106mph Engine 2268cc 4 cylinder diesel Euro 6.2 Fuel Economy Combined 36.2mpg CO2 emissions 206g/km Max Power 150PS@3500rpm Torque 400Nm@1750-2250rpm Transmission 6-speed automatic with manual mode AWD
What the others say on YouTube
A selection of the latest video reviews of this car….Just click to watch on this page.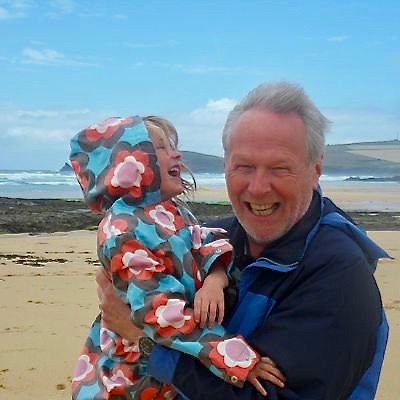 Neil Lyndon
Motoring Correspondent
Neil Lyndon has been a journalist, broadcaster and writer on the UK's national stage for 40 years, writing for every "quality" newspaper on Fleet Street. He started writing about cars and motorbikes for The Sunday Times in the 1980s and was Motoring Correspondent of the Sunday Telegraph for 20 years, having previously written a column on motorbikes for Esquire. He is also recognised as a leading commentator on gender politics, having published No More Sex War in 1992 – the first ever critique of feminism from a radical, egalitarian point of view.
"Women are like cars: we all want a Ferrari, sometimes want a pickup truck, and end up with a station wagon." – Tim Allen

Tweet
Recent Reviews
The latest cars, suvs and crossovers reviewed by our experienced journalists.
One thing the Ford Ranger Raptor doesn't do is hide its light under a bushel Pick-Up Reviewed: Ford Range Raptor 3.0L V6 EcoBoost 10-speed Auto 4WD This beast of a pick-up deserves to be measured in proper feet and inches measurements: 6' 5" tall, 6' 9" wide and 18' long; in Code Orange paintwork, this…
Continue Reading Ford Ranger Raptor 3.0L V6 Auto : AKA Beast