All is forgiven and forgotten. What a miraculous difference 13 years and a couple of facelifts of the Nissan Qashqai can make.
---
The disdain I felt towards the original Nissan Qashqai when it appeared in 2006 was as fathomless as it was boundless. I simply couldn't – wouldn't – see anything to admire in it.
The name itself set my teeth on edge. Qashqai sounded so close to Cashcow that speaking the word gave me a rictus of contempt in my face. Cashcow also seemed perfect to express the character and the purpose of this product. No car, in my view, had ever been more cynically and knowingly devised to stimulate, meet and fulfil a commercial demand. Not an ounce of individual creative originality nor a dash of emotion seemed to have touched the lines of this the first SUV to be devised specifically for a family market. It could have been contrived by committee and designed by robot. Probably was.
The fact that it worked superbly – both as a car that was beloved by its owners and as a business stratagem – only made it even more annoying. Every one of the two million Qashqais sold in Europe since 2006 stuck in my throat – not least because it proved that my judgement was completely irrelevant. The fact that it set off a trend that has been followed by every single major manufacturer on earth was even more intolerable.
Now, however, with the 2019 facelift of the new Qashqai that was introduced in 2017, the feud is off. The old slights are pardoned and all is serene. At last it can be admitted that this is a very good car that deserves all the popularity and all the plaudits it has earned. Dammit.
The most significant overall improvement in the new Qashqai was to follow the Toyota CH-R and adopt edgy Transformer-like angles on the body and an aggressive, chippy superhero stance, with shoulders and chin, thrust forward as if to demand "You looking at me?". A considerably extended and elongated body not only provides roomy cabin and boot space but adds an elegant and subtle lift of line to the chiselled sides of the car. The interior remains a depressingly featureless wasteland of black plastics relieved only by unconvincing daubs and dabs of faux chrome, but there is nothing to say against the part leather/part cloth trim on the seats and all the tech onboard works a treat.
Above all, however, the new 1.3-litre DIG-T 140ps petrol engine on our test car was a knockout. The ability of automotive engineers to extract oceans of torque from tiny engines has become one of the outstanding features of this decade, but with this gem of a powerplant, Nissan's and Renault's engine geeks have excelled themselves. I swear if you put a driver behind the wheel of this car without letting them see any insignia or text, they would never guess that it was less than 1.5 litres or maybe even 1.8. Acceleration from 0-60 mph in just over 10 seconds, CO2 emissions at 130 g/km and real-world mpg in the mid-40s mean that this engine effectively destroys the case for diesel (which, I imagine, must be part of the point).
The six-speed gearbox on our test car was a pleasure to operate. The car's ride, balance and road-holding were a joy. You wouldn't get up early to take this car out for a blast, but it would be a comforting and reassuring place to be after a tough day at work.
For once, I look at the all-in price of a test car without feeling nauseous. At £26895, our Tekna version was roughly equal to a year's average pay, which is just about the amount a family should reasonably reckon to pay for a new car.
So what's not to like? Oh, there's always that stupid name. But I imagine we could live with that. After all, we've had a fifth of a lifetime to get over it.
---
Car reviewed: Nissan Qashqai Tekna 1.3 Dig-T 140 Petrol, on the road price £26,895 0-62mph 10.5secs Top speed 118mph Engine 1332cc 4 cylinder unleaded Euro 6.2 Fuel Economy Combined 49.6mpg CO2 emissions 130g/km Max Power 140PS@5000rpm Torque 240Nm@1600rpm Transmission 6-speed manual

Watch what the others say on Youtube…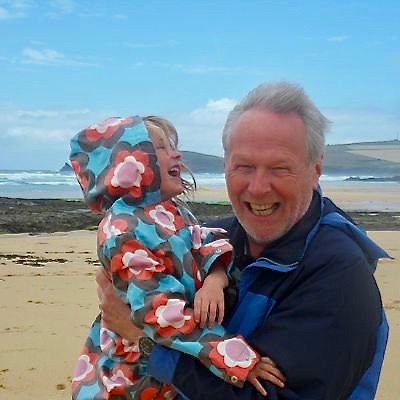 Neil Lyndon
Motoring Correspondent
Neil Lyndon has been a journalist, broadcaster and writer on the UK's national stage for 40 years, writing for every "quality" newspaper on Fleet Street. He started writing about cars and motorbikes for The Sunday Times in the 1980s and was Motoring Correspondent of the Sunday Telegraph for 20 years, having previously written a column on motorbikes for Esquire. He is also recognised as a leading commentator on gender politics, having published No More Sex War in 1992 – the first ever critique of feminism from a radical, egalitarian point of view.
" Drive | Quotes "
"The best car safety device is a rear-view mirror with a cop in it."  – Dudley Moore

Tweet