From the moment I first sat in the new Peugeot e2008, I knew that my wife would love this car.
---
She was certain to warm to the lustrous metallic blue (named Vertigo Blue) of the paint job on our loan car, as well as the confident assertiveness of its design and physical presence.
Everything about the interior, from the nifty little square-bottomed steering wheel to the piano black facings and toggle switches and the jazzy lime green stitching in the upholstery, was speaking to me clearly, telling me this one was manifestly made for her.
Sure enough, from the moment she first drove it, she was knocked out. "I really like that car," she said. In reply, I refrained from saying, "You don't need to tell me that," because…you know.
I didn't get my hands on the Peugeot again for days. It was always with her. Without asking, she took it to work, to the shops, to run errands for our kids and her mother. All short trips of a few miles here and there. However, one day, she drove our older daughter away for a long walk around a lake about 20 miles from our house.
She rang me on her mobile. "There's something wrong with this car," she said. "Suddenly, there was just no power. I had to limp off the motorway to find a safe place to stop."
"Are there any warning lights or messages on the display?" I asked.
"Yes," she answered. "It says there's no charge in the battery."
"Ah," I said. "You do know that this car is electric, don't you, and that the battery needs to be recharged?"
"You never told me that," she said with some force.
"I thought you might notice and tell me when the range was getting low."
She and I continued this discussion – at length and in detail – after the AA efficiently towed the e-2008 home. Before he went away, the AA guy said – in confidential tones, man-to-man – "We see a lot of this." Again, not a word passed my lips in reply.
The benefit of this mishap was that my wife decided the Peugeot e-2008 wasn't a car to be trusted, so I got to drive it myself for the few remaining days of our week's loan. I think she suspected I had arranged the breakdown in order to deprive her of the car.
So then I had evidence of the extent to which she had made use of it. The 50KW electric battery and 136 bhp Synchronous electric motor should be good for 200 miles on a full charge. That's considerably less than some rivals from Hyundai and Kia, but it's quite a lot of miles to rack up in a few days of local driving.
I can't say that the prospect of taking delivery of another supermini SUV crossover keeps me awake at night with eager anticipation. Still, there's no denying that the e-2008 is a compelling package. For sheer brio in exterior and interior design, it's undoubtedly the most captivating car in the class – even allowing for the attractions of Ford's Puma and Renault's Captur though the £36605 all-in price of our test car is way higher than you would expect to pay for even the highest specced version of either of those cars.
The interior and load space are good. The ride and cornering are excellent, thanks to the cars sophisticated suspension system. Performance is no great shakes, but none of this is of much importance compared with the fact that, if you're a man, this car is guaranteed to enhance daily life with the woman of your household – just so long as you make sure it's charged overnight.
If you're a woman, of course, you won't need to be told that.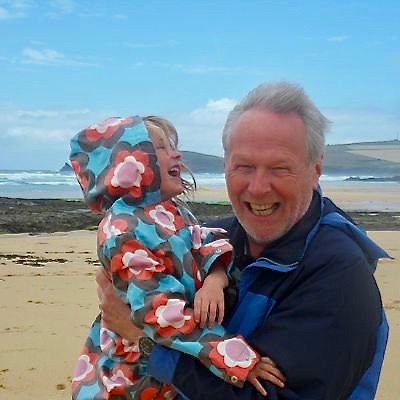 Neil Lyndon
Motoring Correspondent
Neil Lyndon has been a journalist, broadcaster and writer on the UK's national stage for 40 years, writing for every "quality" newspaper on Fleet Street. He started writing about cars and motorbikes for The Sunday Times in the 1980s and was Motoring Correspondent of the Sunday Telegraph for 20 years, having previously written a column on motorbikes for Esquire. He is also recognised as a leading commentator on gender politics, having published No More Sex War in 1992 – the first ever critique of feminism from a radical, egalitarian point of view.
What the others say on YouTube
A selection of the latest video reviews of this car….Just click to watch on this page.
Recent Reviews
The latest cars, suvs and crossovers reviewed by our experienced journalists.
Mazda is never afraid to be different; it shows in their latest MX-30 REV Car Reviewed: Mazda MX-30 R-EV Keeping its quirky 'suicide' rear passenger doors for easy access to the back seats the real change is up front under the bonnet in the newcomer It joins the pure battery MX-30 and the CX-60 PHEV…
Walking up to the Mini Cooper S Resolute edition, you could be forgiven for thinking that it's black Car Reviewed: MINI Cooper S 5-Door Hatch Resolute Edition However, it is actually a very dark green, known as Rebel Green, a nod to the days gone by when Minis raced and were painted in a similar…
Continue Reading Review – Mini Cooper S Hatch 5-Door Resolute edition
One thing the Ford Ranger Raptor doesn't do is hide its light under a bushel Pick-Up Reviewed: Ford Range Raptor 3.0L V6 EcoBoost 10-speed Auto 4WD This beast of a pick-up deserves to be measured in proper feet and inches measurements: 6' 5" tall, 6' 9" wide and 18' long; in Code Orange paintwork, this…
Continue Reading Ford Ranger Raptor 3.0L V6 Auto : AKA Beast