I was out in the garden when the Focus Titanium X 1.0L EcoBoost was delivered to our house for its week's loan. For a moment, I couldn't quite place the car coming down the drive.
---
With its low roof, its long, slenderly dipping bonnet-lines – faintly reminiscent of a classic Allard – and its lustrous Chrome Blue paint job, shimmering in Spring sunshine, this car looked way too posh and stylish to be the humble Focus I was expecting. "Surely that's too big to be a Focus?" I thought. "And surely too handsome?". There was genuinely a fraction of a second when I wondered if the agents might have made a mistake and brought me some kind of Alfa.
Even though it was only two months since I borrowed the 1.5 litre ST Line version, I had already forgotten how extraordinarily good-looking the new Focus can be. As I said of that earlier car "There may be people who would buy this car solely for its appearance. Nobody ever said that about a Focus before."
It was good to be reminded afresh of the truth of that perception. And good, too, to have the opportunity to sample the car with Ford's rightly-famed three-cylinder, one litre Eco Boost engine with 125 PS.
I just adore this engine. I love the way it buzzes and growls when stirred with the throttle pedal – a little like the sound my bee-hive emits from its depths when the occupants sense that they are about to be messed around. In this Focus, I loved the bright, energetic willingness of its 200Nm of torque (with overboost) and its nippy acceleration with 0-60 mph in a shade under 10 seconds.
It makes a fine match with the Focus's C2 platform with its ultra-light suspension system and its exceptionally communicative power-assisted steering. I didn't go hooning around with this version as I had with the ST Line but used it, instead, for daily duties and family transport. In that role, it constantly felt as if there was plenty more to give; and, in all likelihood, that relatively gently use may explain why our fuel consumption for the week was 44.8 mpg, which is right in the range for the manufacturer's claims.
However, that figure is startlingly less than the near 70 mpg I was getting in the 1.5-litre diesel ST Line to which I administered a sound hammering during its week's loan. Does today's uniform disapproval of diesel take account of this scale of difference, even when the petrol version in comparison is a tiny three-pot?
It is also true that the 1.0L Titanium X's price list ended where the ST Line's began. Starting at £23130, the extras on the 1.0L took it up to £27030, compared with the £32000+ final price for the ST Line.
I would go for the diesel myself but, in either version, it remains true that the Focus is a near-perfect piece of work and Car of the Year by a country mile.
---
Car reviewed: Ford Focus Titanium X 1.0L EcoBoost Price: on the road £23,130 with options as tested £27,030 0-62mph 10secs Top speed 124mph Engine 1.0-litre 3-cylinder unleaded Euro 6.2 Fuel Economy Combined 44.1mpg CO2 emissions 107g/km Max Power 125PS Torque 200Nm Transmission 6-speed manual

Watch what the others say on Youtube…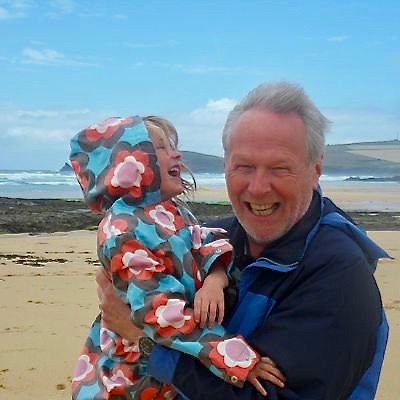 Neil Lyndon
Motoring Correspondent
Neil Lyndon has been a journalist, broadcaster and writer on the UK's national stage for 40 years, writing for every "quality" newspaper on Fleet Street. He started writing about cars and motorbikes for The Sunday Times in the 1980s and was Motoring Correspondent of the Sunday Telegraph for 20 years, having previously written a column on motorbikes for Esquire. He is also recognised as a leading commentator on gender politics, having published No More Sex War in 1992 – the first ever critique of feminism from a radical, egalitarian point of view.
" Drive | Quotes "
"Any man who can drive safely while kissing a pretty girl is simply not giving the kiss the attention it deserves." – Albert Einstein

Tweet
The self-charging hybrid 1.6 GT-Line Kia Sportage HEV that we just borrowed for a week on test was, by a street, the most impressive car to come down this drive in 2022. Car reviewed: Kia Sportage 1.6 'GT-Line S' HEV AT FWD Genesis – the recently launched premium brand from Hyundai/Kia – may have emerged…