It's big. It's beautiful. It drives like a dream. Its name carries a sophisticated hint of Italy. It's got darkened rear windows, the flashest wheels and the grooviest paint job on the street. And, at £31270, nobody could ever say it was cheap.
---
What is it?
It is (breathe the words in a whisper) a Ford Focus – though you will need to hunt with a magnifying glass to find those words on its body.
Instead, in prominent lettering, the word "Vignale" adorns the flanks and the rear of this car. Vignale is, of course, Ford's branding exercise for its most lavishly equipped and expensive models and is meant to imply that this car is a Ford Focus to about the same extent as an Audi A8 swanks around under the name and the badges of a Volkswagen.
Does this unsubtle ruse come off? Was I taken in?
Absolutely. Unreservedly.
The Focus is already a fabulous car – my own Car of the Year for 2018/19 by a street. The Vignale simply lifts it into a different dimension – one in which it truly belongs with Audi, BMW and Mercedes.
On top of the lavishly-equipped Titanium X spec, this Vignale models adds multi-spoked 18-inch wheels which are so flash it hurts your eyeballs to look at them in bright sunlight; LED headlights; a wide-view reversing camera; heads-up display; Active Park Assist and multi-colour ambient lighting that is as satisfying to fiddle with and change around as the latest Mercedes to any adolescents you might carry in the car. The deep lustrousness of the special Vignale paint was so refined that I, with my near colour blindness, had to ask my painterly wife to name the shade that we were looking at. "Mulberry," she hesitantly ventured, which turned out to be exactly what the spec sheet says. Well, I ask you: when did you ever have a car in a colour so unusual you have to ask an artist for its name?
On top of that, the full leather upholstery with Vignale badging is not far short of Bentley standards and the fabulous B&O sound system might rival McLaren. I'm not kidding.
The driving dynamics of the Focus have been so extensively praised on this page that you might think there is nothing to add, but the 1.5 EcoBoost engine in our Vignale test car supplied an unexpected extra dimension to the portfolio of jaw-dropping facts about this car.
On the long circuit through the Scottish hills that I usually use for test cars, there is a stretch about 600 yards long with no junctions and clear visibility. I always give the cars the gun along this straight to see what they can do and reckon that if any of them can top 100mph, they deserve to be considered genuinely fast. In recent weeks, I have seen that figure on an Aston Martin DB11 and a Mercedes GLE 300 AMG.
The Vignale registered the ton with ease and with room to spare. With a 1.5 litre engine. Unbelievable.
Depreciation on Vignale models is like a stone dropping off a cliff (look through your fingers, if you dare, at second-hand Mondeo Vignale prices – down almost two-thirds after three or four years) so you'd have to be mad or spending somebody else's money to buy one new.
On the other hand, in my view, and fwiw (as they say) you'd be mad not to buy one-second hand.
I would love to do precisely that.
---
Car reviewed: Ford Focus Vignale 1.5 EcoBoost, on the road price £31,270 0-62mph 8.4secs Top speed 137mph Engine 1.5-litre EcoBoost 4 cylinder unleaded Euro 6.2 Fuel Economy Combined 38.7mpg CO2 emissions 137g/km Max Power 182PS Torque 240Nm Transmission 8-speed automatic

Watch what the others say on Youtube…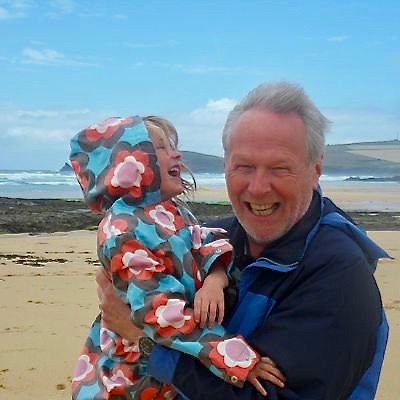 Neil Lyndon
Motoring Correspondent
Neil Lyndon has been a journalist, broadcaster and writer on the UK's national stage for 40 years, writing for every "quality" newspaper on Fleet Street. He started writing about cars and motorbikes for The Sunday Times in the 1980s and was Motoring Correspondent of the Sunday Telegraph for 20 years, having previously written a column on motorbikes for Esquire. He is also recognised as a leading commentator on gender politics, having published No More Sex War in 1992 – the first ever critique of feminism from a radical, egalitarian point of view.
" Drive | Quotes "
"Everything you need to get that relaxed driving that brings consistency only comes with practice."  – John Surtees

Tweet