During my week with the latest Tourneo Custom from Ford, I wondered who might buy this luxurious eight-seater, part van, part mini-bus?
---
What kind of customers can you imagine who would be ready to shell out a whopping £65554 for a PHEV based on the beloved Transit?
Hotels that have to ferry customers from a nearby airport and can take advantage of the 35-mile all-electric range? That's one possible answer. High-end golf courses? Holiday companies cater to small groups of loaded and green-minded clients and transport them short distances between their overnight stops?
Maybe. Whoever might have a use for this vehicle, it's got to be a limited market and largely composed of businesses; but I think I finally imagined some private customers whom this car might suit down to the ground. These people may represent the slenderest of niches at present, but they are growing in number (if only for a distinctly limited period).
Among baby-boomers born in the middle of the last century, an increasing trend is developing for them to club together to share their assets and their last years. Instead of retreating into confined spaces in the homes of their grown-up children, they are selling their former family houses and going into the collective, joint purchase of castles, stately homes and small, redundant hotels in which they can create their own individual apartments but share such amenities as gardens, medical care and domestic servants. This is the last outcrop of the hippy commune movement of the 1960s, only this time, they are not trespassing on the property as filthy squatters but are the outright, faintly genteel owners of the expensive freehold.
The Tourneo Custom would be just the job for these free-thinking communards. They all hate cars as being perfect symbols of bourgeois materialism and anti-green contamination of Mother Earth. Yet, they will need some form of transport from their E-shaped Elizabethan manor house to nip to the physiotherapist or the hairdresser or to pick up their grandchildren from the railway station when they come visiting. It goes without saying that any vehicle they own must be electric or hybrid-powered. They ostensibly favour utilitarianism, yet they also like a little touch of discreet luxury. The Tourneo Custom fills all these bills.
If four couples shared its purchase price, each couple would be paying less than the price of a Focus. All eight of them could be accommodated in comfort in the leather-clad two front seats and the two benches at the back. They can seal themselves off from the peasants' gaze behind tinted windows and seclude themselves from eath other with individual spotlights and USB connections. If they need the gardener to shift some bin bags to the dump, he can fold or remove the rear seats (though the task of lifting them out is likely to be beyond the strength of these septua and octagenarians no matter how disciplined their yoga stretches might be).
Our test car came with a 1-litre petrol engine, 92.9 KW electric motor and 13.6kWh battery with maximum power of 126 PS. It wasn't much fun to drive, but that's entirely irrelevant. Nobody who takes pleasure out of lining up a corner on a country road would be considered suitable for membership of the high-minded group of communards who might buy the Tourneo Custom.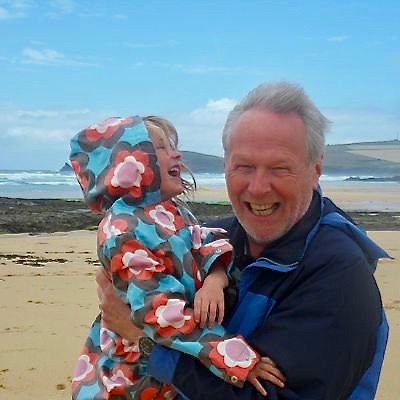 Neil Lyndon
Motoring Correspondent
Neil Lyndon has been a journalist, broadcaster and writer on the UK's national stage for 40 years, writing for every "quality" newspaper on Fleet Street. He started writing about cars and motorbikes for The Sunday Times in the 1980s and was Motoring Correspondent of the Sunday Telegraph for 20 years, having previously written a column on motorbikes for Esquire. He is also recognised as a leading commentator on gender politics, having published No More Sex War in 1992 – the first ever critique of feminism from a radical, egalitarian point of view.
What the others say on YouTube
A selection of the latest video reviews of this car….Just click to watch on this page.
Recent Reviews
The latest cars, suvs and crossovers reviewed by our experienced journalists.
Mazda is never afraid to be different; it shows in their latest MX-30 REV Car Reviewed: Mazda MX-30 R-EV Keeping its quirky 'suicide' rear passenger doors for easy access to the back seats the real change is up front under the bonnet in the newcomer It joins the pure battery MX-30 and the CX-60 PHEV…
Walking up to the Mini Cooper S Resolute edition, you could be forgiven for thinking that it's black Car Reviewed: MINI Cooper S 5-Door Hatch Resolute Edition However, it is actually a very dark green, known as Rebel Green, a nod to the days gone by when Minis raced and were painted in a similar…
Continue Reading Review – Mini Cooper S Hatch 5-Door Resolute edition
One thing the Ford Ranger Raptor doesn't do is hide its light under a bushel Pick-Up Reviewed: Ford Range Raptor 3.0L V6 EcoBoost 10-speed Auto 4WD This beast of a pick-up deserves to be measured in proper feet and inches measurements: 6' 5" tall, 6' 9" wide and 18' long; in Code Orange paintwork, this…
Continue Reading Ford Ranger Raptor 3.0L V6 Auto : AKA Beast