Little big car.
---
A week with the new Mazda2 put me in mind of Arthur Penn's 1970 movie Little Big Man, starring Dustin Hoffman. In that comic/tragic/Western/adventure, Hoffman played a white boy brought up by Cheyenne and given his name by the tribe because, while he was slight in physical stature, he was a giant in courage and spirit.
The analogy came suggested itself because the top-spec 1.5 litre GT Sport Nav version of the Mazda2 we borrowed provided all the frills and extras you'd expect in a big luxobarge while being physically a tiddler of a supermini in the league of the Ford Fiesta or Volkswagen Polo.
Leather upholstery with tastefully subtle contrast panels? Tick. Heads-up display? Tick. Heated seats and steering wheel? Tick. Premium audio/satnav set-up? Tick. Lane-keep assist? You've got it.
What is more, all these indulgences will be laid out for your pleasure at an all-in price of £18880. Often when I come to write out the price of a test car in this column, it will take my breath away for the sheer effrontery of its steepness. That price for the top-of-the-line Mazda2 made me whistle for the opposite reason. It's about the same, for example, as you'd have to pay for the most basic, stripped out Audi A1. Entry-level versions of the Mazda2 come in at about £15000.
Mazda has always been a niche company that prides itself on going its own way in engineering so it's no surprise that the contemporary fashion for three-cylinder, one-litre engines in superminis that has the rest of the auto industry by the throat seems to have by-passed Mazda. Instead of one of those buzzy, boomy little fusspots, our Mazda2 carried a 1.5-litre mild-hybrid petrol engine that generates 90 PS and will propel the car from 0-60 mph in about 9.5 seconds. Most delightfully, the average 55.3 mpg I recorded during my week with this car actually exceeded the 53.3 mpg claimed by the manufacturers. This may be a first.
Given my long-standing respect for Mazda's engineers, I would reckon they've probably got the better set-up with this engine and I would bet that it would outlast those one-cylinder buzzboxes by some years. That bomb-proof quality runs everywhere throughout this newly revised Mazda2 from the high-quality panelling to the neatest of shut lines. You could trust this car to serve your beloved child faithfully for years if he or she were lucky enough to be given one as their first car.
It's also unlikely to generate a blinding red mist that will get a kid into trouble on the road. Road-holding is secure but steering and handling are not sharp enough to encourage anybody to test their abilities to the limits in a corner. This Mazda2 may include the word Sport in its sobriquet but it is most rewarding to drive quietly and sensibly. Just what you want for your little treasure.
He or she will be able to carry three or, at a pinch, four bulky friends in the seats and a fair supply of baggage in the boot.
You could hardly ask for more in a car twice the size and three times the price.
---
Car reviewed: Mazda2 1.5 90ps GT Sport Nav, on the road price ££18,340 with options as tested £18,880 0-62mph 9.7secs Top speed 114mph Engine 1496cc 4-cylinder unleaded Fuel Economy Combined 53.3mpg CO2 emissions 120g/km Max Power 90PS@6000rpm Torque 148Nm@4000rpm Transmission 6-speed manual
What the others say on YouTube
A selection of the latest video reviews of this car….Just click to watch on this page.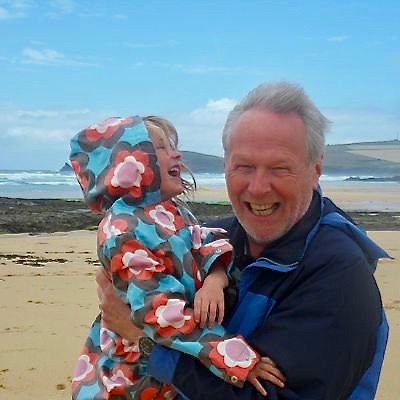 Neil Lyndon
Motoring Correspondent
Neil Lyndon has been a journalist, broadcaster and writer on the UK's national stage for 40 years, writing for every "quality" newspaper on Fleet Street. He started writing about cars and motorbikes for The Sunday Times in the 1980s and was Motoring Correspondent of the Sunday Telegraph for 20 years, having previously written a column on motorbikes for Esquire. He is also recognised as a leading commentator on gender politics, having published No More Sex War in 1992 – the first ever critique of feminism from a radical, egalitarian point of view.
Recent Reviews
The latest cars, suvs and crossovers reviewed by our experienced journalists.
One thing the Ford Ranger Raptor doesn't do is hide its light under a bushel Pick-Up Reviewed: Ford Range Raptor 3.0L V6 EcoBoost 10-speed Auto 4WD This beast of a pick-up deserves to be measured in proper feet and inches measurements: 6' 5" tall, 6' 9" wide and 18' long; in Code Orange paintwork, this…
The Honda e:Ny1 – Even AI cannot make sense of the name, just call it the latest electric SUV from Honda Car Reviewed: The Honda e:Ny1 Advance reviewed at the first UK Driving launch I can't say the name enthuses me. Cars often have had silly names, such as the Subaru Brat, Austin Princess or…
I decided to put my foot down hard on the Peugeot 508 GT's accelerator Car Reviewed: Peugeot 508 SW GT PLUG-IN HYBRID 225 e-EAT8 Usually, on first driving one of our test cars, I like to take it easy, get the feel, and get informed about the controls. But, no, this time I was in…