Somebody ought to write a PhD thesis about Suzuki as a case study for a Business Management course.
---
Suzuki's successful conduct of their operation is a mystery like the Danish economy: nobody can fathom or explain how it works. The continued survival and evident prosperity of this company seems to go against all the orthodoxies of the automotive industry, yet Suzuki deservedly goes from strength to strength – as I was made vividly aware during my week with the latest Vitara SZ5 Hybrid Alltrack.
They seem to spend no money on marketing. Can you remember ever seeing a Suzuki ad on tv or on a billboard? I can't call a single one to mind from the last 50 years. They don't waste money showing off at Le Mans or – God forbid- on the F1 grid; yet they produce cars which, generation after generation, embody the highest (and therefore most expensive) engineering and production qualities.
It's a company that seems to survive on the word-of-mouth recommendations passed on by its customers. But people who buy Suzukis make a habit of keeping their cars until they fall to bits, so Suzuki must depend on a lot of conquest sales from other brands because they can't count on one from their established customers more than every ten years.
All of this makes Suzuki one of my absolute favourite manufacturers, along with Honda. In both cases, I hardly ever give them a thought until I get my hands on one of their new models and then my latent affection comes alight again every time.
This is precisely what happened with the Suzuki Vitara. Against all appearances.
Here we have a largish SUV, which is so boxy it makes the Yeti looked streamlined. Its interior is a classic of Japanese wasteland styling, with black plastic stretching away to the horizon in all directions. Its infotainment system is a pain in the neck to operate (in a whole week, I never once figured out a way to find a list of DAB stations on the radio). It's not outstandingly comfortable or capacious. Its engine sounds like a rice-burner and you might as well leave the driver settings in Comfort for all the difference it makes switching to Sport.
Yet I can honestly say – hand on heart – that if I was in the market for a family 4×4, the Vitara would be close to the top of my list. For value-for-money, engineering quality and reliability, it is practically unbeatable.
The clever Alltrack system gives you all the traction you could possibly need to surmount the demands of a British winter and enough towing capability to shift a small boat or caravan. The mild-hybrid system gives you all the tax and congestion charging benefits of a pure electric with no anxieties about running out of range. Best of all, if you shell out the £27599 all-in price for this Vitara, you acquire membership of that club of smug-self-satisfied Suzuki owners who have the fewest complaints about the car they have chosen and the after-sales service they experience.
This is the abiding secret of Suzuki's success: they give their customers exactly and entirely what those people want. And they reap the deserved rewards.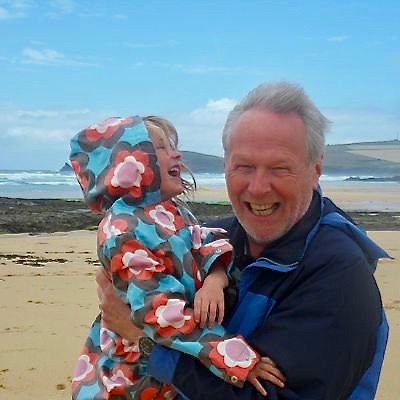 Neil Lyndon
Motoring Correspondent
Neil Lyndon has been a journalist, broadcaster and writer on the UK's national stage for 40 years, writing for every "quality" newspaper on Fleet Street. He started writing about cars and motorbikes for The Sunday Times in the 1980s and was Motoring Correspondent of the Sunday Telegraph for 20 years, having previously written a column on motorbikes for Esquire. He is also recognised as a leading commentator on gender politics, having published No More Sex War in 1992 – the first ever critique of feminism from a radical, egalitarian point of view.
What the others say on YouTube
A selection of the latest video reviews of this car….Just click to watch on this page.
Recent Reviews
The latest cars, suvs and crossovers reviewed by our experienced journalists.
A stylish Suzuki? Isn't that a contradiction in terms? Suzukis are always admirable. Superbly engineered and constructed, they have a terrific customer satisfaction record, both for reliability and after-sales service. Suzuki vehicles may be cute (see Jimny); they may be quirky (see Ignis). But stylish? Not likely. Looking at it outside our house, however, I…
The Suzuki Across, a rapid and spacious plug-in hybrid SUV costing twice as much as the marque's next-most-expensive model. Eyebrows might raise at the thought of £45,599 for a Suzuki. But wait, two years earlier, Suzuki and Toyota got a deal together: two new Toyotas, sorry, Suzukis, emerged, the Across being based on the RAV4.…
I made no secret of the fact that the Suzuki Swift was my favourite small hatchback of 2020 When the news broke that this wonderfully fun and enjoyable hatchback was to be altered by the addition of hybrid power, I have to say I wasn't entirely sure what the outcome would be. You see, the…