As electric cars become a mainstream choice, we are now beginning to see second-generation models coming to market such as the New Renault Zoe GT Line
---
It also dates back far enough that consumers' experiences can be considered when buying a new car. These somewhat surprising realisations came to mind with the arrival on test loan of a new Renault Zoe.
It's disorientating to recognise that the history of this particular five-door supermini now dates back nearly 20 years – with a three-seat concept having been shown at Geneva in 2005 and a production-ready version at the show in 2010. First sales began at the back end of 2012, so we're coming up to a decade since owning a Zoe was an incredibly avant-garde choice.
As it happens, one of those earliest customers remains one of my best friends. A marine architect with a keen interest in electric power, he designed and built an electric speedboat about ten years ago, briefly holding the UK speed record for its class. With this background, he leapt at the chance to acquire an electric car from a major manufacturer, but his Zoe soon gave him reason to regret his enthusiasm.
The range was only 70 miles, which left him stranded more than once. Finding a charging point that would work with the car was a headache because the Zoe would sometimes refuse to take a charge on the grounds that its system had detected a non-existent earthing fault. Then he had a flat 12v battery, followed by a main motor warning.
"But the main problem," he says, "was crap service from Renault due to difficulty getting parts and service personnel who were inclined to put it on a car lift and scratch their heads." He took a tolerant view of these troubles and still regards them philosophically. "I'm sure Renault will have all these teething problems sorted now," he says. "It was pioneer days for electric motoring, and early adopters have a high tolerance for things not working out quite as they should. Mainstream customers will be less forgiving today."
Around the same time, another of my best friends acquired a Renault Fluence – essentially an electrified Megane, of which there are only about 60 in this country. Nine years later, my friend still uses that car every day and reckons it was one of his best-ever buys. This motoring journalist is one of Britain's leading experts on electric cars, having devoted himself to the subject for well over a decade. His are opinions that deserve a lot of respect. When, therefore, he tells me that "it never gives any trouble", it's an important commendation. (It may also be significant to say that both of those guys now own Tesla3s.)
Only one thing seemed to be wrong with our test Zoe – and that was so charming that it could be counted a virtue. When moving away or coming to rest, the Zoe emitted a thrumming, celestial resonance that seemed to come from its innermost depths. Like the arrival of the mother ship in Close Encounters of the Third Kind, it was a swelling chord that could have been created at the synthesiser keyboard by the late Keith Emerson to strike up the band at the beginning of a concert with Lake and Palmer. This sound was so entrancing that I used to rush out of the house to enjoy it whenever my wife was driving the car away or arriving home.

The latest Zoe is not exactly a new model, more of an update that includes a touch of restyling to the pretty little body, a nifty new, 9.3" touchscreen and soft-touch materials on the inside. The most significant change, however, is the introduction of bigger batteries and more powerful motors. Ostensibly, this combination should result in a range of 238 miles, though I doubt if you would see much more than 175 in real life. An excellent regenerative braking system helps to keep it going. You would not use the word "electric" to describe the performance (0-62 mph in 9.2 seconds, top speed 87 mph) unless you were being prosaic. Driving dynamics are similarly average, but interior space and boot space (338 litres) are excellent.
Our car came with a 50 kW charge capability, allowing owners to take advantage of rapid chargers that can fill the battery in an hour and a half. This adds an extra £1000 to the cost, bringing it up to £32655 all-in for the top-spec GT Line R135 model we drove.
That staggering figure for a supermini does take me back: in all the years, electric cars have now been in production and despite the numbers now on sale, their cost doesn't seem to have fallen a jot.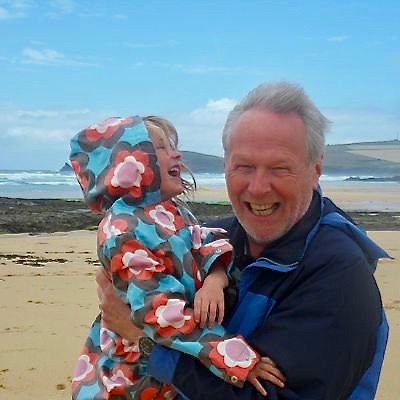 Neil Lyndon
Motoring Correspondent
Neil Lyndon has been a journalist, broadcaster and writer on the UK's national stage for 40 years, writing for every "quality" newspaper on Fleet Street. He started writing about cars and motorbikes for The Sunday Times in the 1980s and was Motoring Correspondent of the Sunday Telegraph for 20 years, having previously written a column on motorbikes for Esquire. He is also recognised as a leading commentator on gender politics, having published No More Sex War in 1992 – the first ever critique of feminism from a radical, egalitarian point of view.
What the others say on YouTube
A selection of the latest video reviews of this car….Just click to watch on this page.
Recent Electric Car Reviews
The latest cars, suvs and crossovers reviewed by our experienced journalists.