Can it really be 20 years? It doesn't feel possible that a fifth of a century has fled away since that unforgettable moment when a Škoda Octavia vRS first came my way.
---
It feels like the day before yesterday. In the nearly 30 years that I have been writing regularly about new cars, the arrival of the first Škoda vRS is one of the few dazzling stand-out moments. It lives in my memory alongside the first time I ever got my hands on a Honda NSX, a Bentley Continental or an Audi R8 – transfixing, transforming moments when the car industry shows itself act its best, producing innovation beyond your imagination.
In the case of the Škoda vRS, we had been given a degree of advance warning in the excellence of the standard Octavia, which Škoda started producing on the back of Golf platforms in 1996. That mid-size family car was such a skilful concoction of practical attributes, outstanding build quality and irresistible pricing that we should, perhaps, have sensed that far greater things could emerge from its formula.
Who could have guessed, however, that they would mix all those sterling but stodgy qualities together with the outrageous appeal of the Golf GTI? A lithe chassis; bursting powers; unbudgeable road-holding – all of that in the form of an innocuous family car.
The instant, electrifying effect of the vRS never waned. Early on in its production life, I borrowed a vRS estate for a year. It became my everything car – family bus, dog transport, load-lugger for trips to the tip and commuter car. Those are the kinds of role for which you might keep an unexhilarating backup car at home (in our case, at the moment, it's a Kia Ceed), but the vRS always was my first choice whenever I had to drive away on my own. Whether it was the short buzz from our house to the local airport or a long haul across Scotland for a car event, it didn't matter which other cars were standing around the place on test loan – I always took the vRS. And always loved every moment at the wheel.
One adjective was never applied to the earliest versions of the vRS and that was "polished". They weren't exactly crude or rough, but they certainly weren't polished – more costermonger than Burlington Bertie.
"Polished" is, however, precisely the word that comes first to mind about the new car. Outside and in, it glitters like the toecap on the boot of a Grenadier Guardsman who's about to present arms in the Trooping the Colour.
That image may have been triggered by the red exterior and black interior of our test vRS estate, but the shimmering radiance of those surfaces fixed it. Where the original vRS hid its excellence under a cloak of dowdiness, this one twirls and primps like a young girl dressed head-to-toe in a look-at-me party dress.
Not to say this is an immature confection. Škoda has carried all the original delights of the vRS into the latest version of the Octavia – which I love (see link) and made it a complete masterclass in car creation.
Powertrain options now include petrol or diesel engines and mild hybrid or plug-in hybrid. Our 200bhp two-litre turbodiesel test car, capable of around 50mpg, came with four-wheel drive, an electric sunroof, and a winter pack that added £4000 to the basic £34980.
For that biggish kind of money, you get classic estate car looks; a massive boot with 610 litres of space; roomy cabin for five adults with supportive, sporty seats in front; the best interior design of the moment in the whole Volkswagen Group; 0-60mph in about 6.5 seconds; precise fingertip control of the seven-speed DSG automatic box through steering-column paddles; sinuous ride; limpet-like road-holding; eye-of-the-needle steering, it's an absolute delight. It's the everything car. It can't be beaten.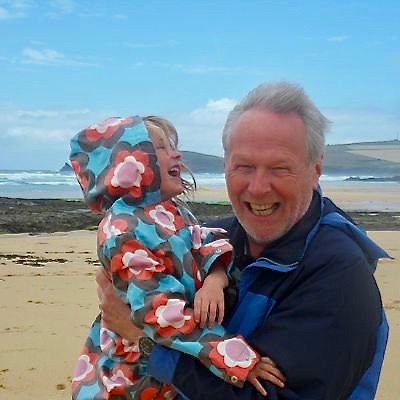 Neil Lyndon
Motoring Correspondent
Neil Lyndon has been a journalist, broadcaster and writer on the UK's national stage for 40 years, writing for every "quality" newspaper on Fleet Street. He started writing about cars and motorbikes for The Sunday Times in the 1980s and was Motoring Correspondent of the Sunday Telegraph for 20 years, having previously written a column on motorbikes for Esquire. He is also recognised as a leading commentator on gender politics, having published No More Sex War in 1992 – the first ever critique of feminism from a radical, egalitarian point of view.
What the others say on YouTube
A selection of the latest video reviews of this car….Just click to watch on this page.
Recent Reviews
The latest cars, suvs and crossovers reviewed by our experienced journalists.
Now that petrol cars aren't dead, the Škoda Fabia is an excellent choice for a small car Car Reviewed: Škoda Fabia Monte Carlo 1.5 TSI 150 PS DSG During a week-long test drive around Bournemouth, the Fabia proved to be a delightful small car. Its nippy acceleration, reaching 0-62 mph in just eight seconds, matches that of the first-generation Golf …
Škoda's smallest SUV, the Kamiq, would be the right size for many and in Monte Carlo trim; it's the sportiest in the range Car Reviewed: Skoda Kamiq Monte Carlo 1.5 TSI 150 PS This model is for buyers who want a sporty-looking, more engaging to drive Kamiq. This model has many distinctive styling elements, including a panoramic sunroof, gloss black …
Is the need for speed taking a back seat? Car Reviewed: Škoda Enyaq iV vRS On the road, the coupe is an exciting, refined, smooth-driving car with 299PS, 0-62mph of 6.4s and a top speed of 111mph. However, the performance is slightly underwhelming for the vRS, a tradition for sporting Skodas. However, it does probably feel slower than it actually …