Before we get onto any finer considerations, it has to be said that the new SsangYong Tivoli is in a league of its own as great value.
---
The all-in price of the top-of-the-line Ultimate spec test car that came to us on loan last week was £20545. That includes metallic paint, every gadget, gizmo and driving aid in creation plus the best and longest manufacturer's warranty available in the UK – seven years or 150,000 miles.
This combination cannot be beaten. Nothing currently available with four driven wheels from, say, Dacia or Hyundai/Kia – those creative artists in price/warranty wheeler-dealing – comes close.
All that having been said, however, it cannot be stressed too strongly that the Tivoli is also in a league of its own for lack of loveliness. If you owned this big lump to the end of that seven-year warranty, you'd have to walk from your front door to the car with your eyes closed every morning in order to save yourself from confronting its unsightliness.
It's not easy to come up with a comparison that conveys this car's absence of appeal but to say that the average potting shed has more delicate aesthetics might convey an impression of the full, frightful picture.
Which aspect is least appealing – front, sides or back? From my point of view, the flanks take the biscuit. Take a look at those swage lines. They look as if they have been applied with a plasterer's trowel. Every element – windows, doors, sills – is out of proportion with each other so that the car actually looks uneasy even when it is standing still.
The keyless entry system locks you out almost as soon as you leave the car. The turn indicator warning note is louder and more annoying than an alarm clock. The high-lipped boot is dismayingly shallow for such a large car, though interior space for passengers is abundant and your kids will thank you for buying a Tivoli when they discover it's one of the very few inexpensive SUVs on the market to be fitted with rear seat-heaters.
On the road, the SsangYong Tivoli is slow and the gears have to be worked hard to maintain momentum. Ride is lumpy and boomy; steering is like stirring a rice pudding. The best thing about driving this car is switching off the engine and walking away.
None of that is important however, not even the looks. The only things that matter about the Tivoli are the price, the high specification and the unbeatable warranty.
They make it irresistible.
---
Car reviewed: SsangYong Tivoli Ultimate Diesel 2WD, on the road price £20,545  0-62mph 12secs Top speed 109mph Engine 1597cc 4 cylinder diesel EU6.2 Fuel Economy Combined 56.5mpg CO2 emissions 133g/km Max Power [email protected] Torque [email protected] Transmission 6-speed manual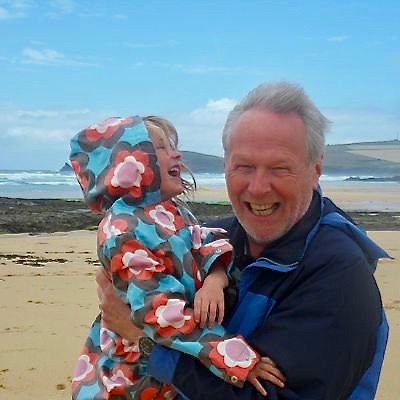 Neil Lyndon
Motoring Correspondent
Neil Lyndon has been a journalist, broadcaster and writer on the UK's national stage for 40 years, writing for every "quality" newspaper on Fleet Street. He started writing about cars and motorbikes for The Sunday Times in the 1980s and was Motoring Correspondent of the Sunday Telegraph for 20 years, having previously written a column on motorbikes for Esquire. He is also recognised as a leading commentator on gender politics, having published No More Sex War in 1992 – the first ever critique of feminism from a radical, egalitarian point of view.
What the others say on YouTube
A selection of the latest video reviews of this car….Just click to watch on this page.
Recent Reviews
The latest cars, suvs and crossovers reviewed by our experienced journalists.
You can try putting lipstick on a pig, but it still won't make it beautiful – unless you're into pigs. And that's the point here. Unless you like pick-up trucks, you won't be into the New Ssangyong Musso. Tim Barnes-Clay has been testing the new Ssangyong Musso pickup at the UK launch in Wiltshire. Here are his thoughts on the latest Korean pickup truck…READ MORE
Read our review The latest Ssangyong Musso pickup 2018 reviewed
Budget manufacturer SsangYong this month strengthens its line-up with a 4×4 version of the five-door Tivoli, one of the few all-paws in the fast growing compact SUV sector…