How long does it take to make up your mind about a car?
---
In the case of the new Suzuki SX4 S-Cross, it took me about 15 seconds from the moment of opening the door to settling in the driver's seat and firing up the engine. At that instant, I said out loud "This is a bloody good car". And that opinion merely intensified throughout the week that this car was with us on test loan.
What is it that communicates and fixes such an instantaneous impression of feeling right at home in a car? Touch? Feel? Ambience? Texture? The way your bum fits into the seat? The sound the door makes when it closes? A sense of security in something soundly made? All-round visibility? An awareness of the brand?
No doubt car manufacturers spend gazillions on focus groups and customer research to answer these questions but, in the end, it's a mysterious and subjective process. How else can we explain our neighbours' repeated purchases of shoddily-made, miserably- designed crap cars that are bound to go wrong and let them down and cost them a ton of money in depreciation? Is it because they don't do any research or because they trust in know-nothing friends or parents? Or is it because they have fixed and unexamined prejudices which make them feel they cannot possibly be mistaken?
It's one of the inscrutabilities of the universe; but I am fairly sure I am right about the S-Cross. Everything about it tells me this is a sound and sensible choice of a car that will give good service for a long time.
Doesn't sound very exciting, does it? And the looks certainly won't get anybody worked up. In poor light, the S-Cross's standard SUV crossover appearance could lead to it being mistaken for a Dacia Duster, which should not be mistaken for a compliment. If you bought this car, you would be resigning yourself to never getting any pleasure from looking at it.
That's OK. There are many other compensations. One is the price. Our two-wheel-drive, mid-spec SZ-T model cost £23749 all-in, including keyless entry, parking sensors, reversing camera, dual-zone air-conditioning and adaptive cruise control that actually works with a modicum of sense and sensitivity. Given all that kit, you'd have to say that the price is pretty sharp compared with the competition, which includes Mazda's CX-3, Seat's Arona and VW's T-Roc. At the same time, none of those competitors can match the S-Cross for space in the rear seats or the boot.
No diesel is on offer. Instead, you can choose between two petrol engines – a one-litre three-pot or the four-cylinder 1.4-litre engine with Boosterjet turbocharger in our test car. In addition, Suzuki's Mild Hybrid system adds a 48V electric motor which cuts in to enhance acceleration and fuel economy and helps to power the lights, sound system and air-conditioning.
It all works a treat. The combination of petrol and electric provides a total of more than 200 PS with acceleration from 0-60 mph in little over nine seconds and yet, even after being hammered around the empty country roads where we live in the Scottish hills, our car was still returning 44.3 mpg.
For grip and handling, this Suzuki S-Cross is no MX-5 but it lays on a nice combination of predictability and security so you know where you are and where to find the limits in any corner, any conditions. I'd certainly rather drive this car hard than, say, the new Defender, which is about three times the price.
Suzuki customers regularly report themselves among the most satisfied of all owners for the reliability of their cars and the quality of after-sales service. I can't say whether those factors were in the back of my mind when I impetuously decided that "this is a bloody good car" but they should certainly be in the front of the mind of anybody who is thinking of buying it.
---
Read another journalists review of the Suzuki S-Cross on Drive.co.uk
---
Car reviewed: Suzuki S-Cross 1.4 Boosterjet Hybrid SZ-T, on the road price £23,749 estimated 0-62mph 9.5secs Top speed 118mph Engine and Synchronous Motor 1373cc 4 unleaded diesel EU6D Fuel Economy WLTP Combined 50.1mpg CO2 emissions WLTP 127g/km Max Power 129PS@5500rpm Torque 235Nm@2000-3000rpm Transmission 6-speed manual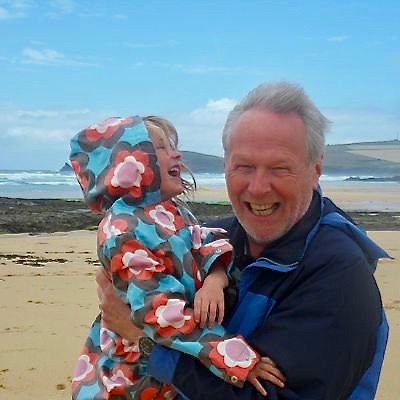 Neil Lyndon
Motoring Correspondent
Neil Lyndon has been a journalist, broadcaster and writer on the UK's national stage for 40 years, writing for every "quality" newspaper on Fleet Street. He started writing about cars and motorbikes for The Sunday Times in the 1980s and was Motoring Correspondent of the Sunday Telegraph for 20 years, having previously written a column on motorbikes for Esquire. He is also recognised as a leading commentator on gender politics, having published No More Sex War in 1992 – the first ever critique of feminism from a radical, egalitarian point of view.
What the others say on YouTube
A selection of the latest video reviews of this car….Just click to watch on this page.
Recent Reviews
The latest cars, suvs and crossovers reviewed by our experienced journalists.
One thing the Ford Ranger Raptor doesn't do is hide its light under a bushel Pick-Up Reviewed: Ford Range Raptor 3.0L V6 EcoBoost 10-speed Auto 4WD This beast of a pick-up deserves to be measured in proper feet and inches measurements: 6' 5" tall, 6' 9" wide and 18' long; in Code Orange paintwork, this…
The Honda e:Ny1 – Even AI cannot make sense of the name, just call it the latest electric SUV from Honda Car Reviewed: The Honda e:Ny1 Advance reviewed at the first UK Driving launch I can't say the name enthuses me. Cars often have had silly names, such as the Subaru Brat, Austin Princess or…
I decided to put my foot down hard on the Peugeot 508 GT's accelerator Car Reviewed: Peugeot 508 SW GT PLUG-IN HYBRID 225 e-EAT8 Usually, on first driving one of our test cars, I like to take it easy, get the feel, and get informed about the controls. But, no, this time I was in…