"LOVE" may be a word debased by over-use everywhere else but it is in no danger of being worn out in this column.
---
Except when it comes to the Suzuki Swift Dualjet SHVS 4×4.
Here is an object fully fit for our affections. Cold indeed would be the heart that remained unstirred by this car's combination of cuteness and utility, by its sterling practicality and its heart like a little lion.
Ostensibly, the Swift is in the same corner of the market as Ford's Fiesta and Skoda's Fabia, but the addition of four-wheel drive puts it in an even smaller niche alongside Fiat's Panda Cross and, at a stretch, Dacia's four-wheel-drive Duster.
We rarely let our emotions get the better of our cool judgments in this corner; and, in any case, isn't there's something childish in talking about love in connection with cars? Would anybody sane say that they loved their steam-iron or their axe? A thing is just a thing; an appliance is merely a tool. Love, surely, should be on a higher plane?
In this guise, the Swift uses a 1.2-litre petrol engine, which is assisted by Suzuki's mild-hybrid SHVS system and a four-wheel-drive system they call Allgrip. Only one trim level is available – the range-topping SZ5 version. That makes this car expensive at £18572 all-in compared with its direct rivals; but it remains a little cheaper than the automatic model which is at the top of the Swift range.
Lacking Hill Descent Control or a low ration option, nobody would expect this 4×4 Swift to match the award-winning Suzuki Jimny for mud-plugging; but its raised ride height and intelligent Allgrip system which anticipates requirements and supplies power to the wheel/s that need it would be more than adequate to deal with anything short of the Beast from the East. It has to be said, however, that – with superior rear suspension set-up and higher ride height – our own Dacia Duster 4×4 did prove almost equal to the BftE, even though we live down an unmade track off a minor road in the Scottish hills.
With only 89 bhp, the 1.2-litre Dualjet petrol engine might sound short of power for negotiating muddy forest tracks but matched with the 48v mild hybrid system of the Swift, a startling rush of torque is on tap. Making progress in traffic or going for an overtake on a B-road is never a problem. Meanwhile, the hybrid power dramatically increases fuel economy. Our Swift averaged 50 mpg throughout its week with us, which included a round-trip of almost 1000 miles in three days, 95% of which was on motorways.
This is where love comes into the picture.
My car of choice for such a slog might be an Audi A8 or a BMW 5 Series but, frequently during those days, I found myself harbouring such warm feelings of affection for this little Swift that we might almost have come close to using the L-word. It's such a game little pecker, comfortably spinning up to 70 mph and maintaining that speed in composure and near silence for hundreds of miles. All-round visibility is excellent; gearchange on the five-speed manual is effortlessly accurate; pedal position is ideal (never once did I get the cramps in my right foot or shin which invariably tell me that it's impossible to get into the right driving position in a car). Seats are so comfortable that you can get out after driving for 200 miles and have no need of a yoga stretch.
The boot was inadequate for the weekend bags for two people, so one of our cases had to travel on the back seat. The audio system is far from ideal, with a tinny top-end that makes it painful to play music at full volume; and the fuel indicator doesn't synchronise with the range indicator so you are left in the dark as to exactly how much further you can go with the fuel that's left in the tank.
Despite those cavils, however, I would happily have a Suzuki Swift Dualjet SHVS 4×4 for my own, any day, especially as a second-stand-by family car.
It would not be going too far to say I loved it.
---
Car reviewed: Suzuki Swift 1.2 SZ5 SHVS Allgrip, on the road price £17,499 0-62mph 12.6secs Top speed 105mph Engine 1242cc 4 cylinder unleaded Euro 6 Fuel Economy Combined 49.7mpg CO2 emissions 101g/km Max Power 90PS@6000rpm Torque 120Nm@4400rpm Transmission 5-speed manual
What the others say on YouTube
A selection of the latest video reviews of this car….Just click to watch on this page.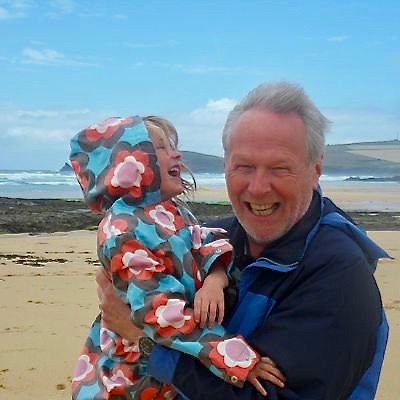 Neil Lyndon
Motoring Correspondent
Neil Lyndon has been a journalist, broadcaster and writer on the UK's national stage for 40 years, writing for every "quality" newspaper on Fleet Street. He started writing about cars and motorbikes for The Sunday Times in the 1980s and was Motoring Correspondent of the Sunday Telegraph for 20 years, having previously written a column on motorbikes for Esquire. He is also recognised as a leading commentator on gender politics, having published No More Sex War in 1992 – the first ever critique of feminism from a radical, egalitarian point of view.
" Drive | Quotes "
"I'm glad to see that BMW is bringing an electric car to market. That's cool." – Elon Musk

Tweet
One thing the Ford Ranger Raptor doesn't do is hide its light under a bushel Pick-Up Reviewed: Ford Range Raptor 3.0L V6 EcoBoost 10-speed Auto 4WD This beast of a pick-up deserves to be measured in proper feet and inches measurements: 6' 5" tall, 6' 9" wide and 18' long; in Code Orange paintwork, this…