"Well, this is different." That was my first thought on settling into the driver's seat of the new Audi A3 Sportback S line. A pretty good start.
---
Anybody who has enjoyed the outrageous privilege of being allowed to drive a different new car every week for almost 30 years, as I have, is bound to feel that there's rather too much sameness about the interiors. Same materials. Same appearance. All the controls in roughly the same place and all working in more or less the same way. There was a time when Far Eastern manufacturers used to put the wiper controls on the left of the steering wheel and the indicator stalk on the right, which was the opposite of European custom, so you had the amusing experience, at first, of wiping the windscreen when you meant to indicate right – but they've all stopped doing that, alas, and succumbed to European convention. I would bet I could get into almost any new car with my eyes closed and still find my way around sufficiently to set it up and make it move.
Not this Audi A3 Sportback. Hard piano black plastics surround the split dashboard instead of the usual soft-touch squidgy stuff. Sharp chromed angles stick out where you would normally find blandly rounded edges. The shifter for the seven-speed S tronic transmission is a little, narrow rectangular block of polished metal which is about as minimalist as its function will allow. You could sit in the leather-upholstered sports seats for 10 minutes just enjoying the view. You can't say that for many cars that cost under £40,000.
On the outside, things are rather more ordinary. The outline of this five-door A3 doesn't look much different from any of its three-door predecessors over the four generations since it was introduced in 1996. What is surprising, however, is its overall size, the consequence of being enlarged into a premium family hatchback built on Volkswagen's ubiquitous MQB platform. When the A3 Sportback first drew up level with the doors in my house, I reckoned it was probably as long as the original Ford Sierra. That's a massive extension for a car that started out as a different version of a VW Polo. This may be the most outstanding example yet of the general tendency of models in mass production to enlarge in all directions. I don't approve.
While Audi makes a regular habit of setting the benchmark for interior design in all classes, the brand's driving dynamics don't always match the competition. That criticism can't be levelled at this A3 Sportback. The Progressive Steering system, with a variable-ratio rack, works beautifully at every stage from manoeuvring out of tight parking spaces to tipping the car into S-bends at speed on empty country roads. It loads up delicately to exactly the degree you want, almost as if it is reading your mind.
Likewise, the adaptive suspension system, with valves in the dampers to alter the rate of flow, is just sublime. It seems like yesterday that Porsche first introduced this system on its highest-performance creations and now here it is, working its wonders on a family hatchback.
We averaged 49.5 mpg during our week with this A3, which is a smidgeon less than the manufacturer claims but still pretty good for a 150PS two-litre diesel that has been having its butt kicked on a daily basis. Considerably more surprising was the all-in price of £37480, proving that wheelbase isn't the only feature of the Audi A3 that has grown like Topsy over the last 25 years.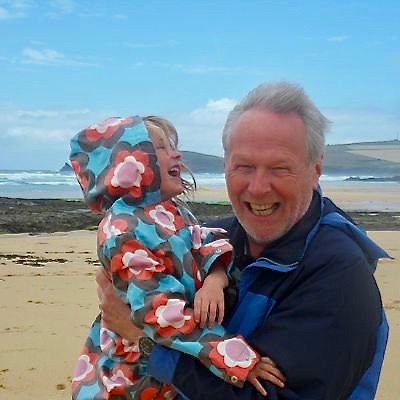 Neil Lyndon
Motoring Correspondent
Neil Lyndon has been a journalist, broadcaster and writer on the UK's national stage for 40 years, writing for every "quality" newspaper on Fleet Street. He started writing about cars and motorbikes for The Sunday Times in the 1980s and was Motoring Correspondent of the Sunday Telegraph for 20 years, having previously written a column on motorbikes for Esquire. He is also recognised as a leading commentator on gender politics, having published No More Sex War in 1992 – the first ever critique of feminism from a radical, egalitarian point of view.
One thing the Ford Ranger Raptor doesn't do is hide its light under a bushel Pick-Up Reviewed: Ford Range Raptor 3.0L V6 EcoBoost 10-speed Auto 4WD This beast of a pick-up deserves to be measured in proper feet and inches measurements: 6' 5" tall, 6' 9" wide and 18' long; in Code Orange paintwork, this…
The Honda e:Ny1 – Even AI cannot make sense of the name, just call it the latest electric SUV from Honda Car Reviewed: The Honda e:Ny1 Advance reviewed at the first UK Driving launch I can't say the name enthuses me. Cars often have had silly names, such as the Subaru Brat, Austin Princess or…
I decided to put my foot down hard on the Peugeot 508 GT's accelerator Car Reviewed: Peugeot 508 SW GT PLUG-IN HYBRID 225 e-EAT8 Usually, on first driving one of our test cars, I like to take it easy, get the feel, and get informed about the controls. But, no, this time I was in…