Can anybody drive one of Audi's allroad cars without an image of Prince Charles popping up in their head? Who would freely choose this when the alternative might be, say, Claudia Schiffer?
---
The association proved automatic in my mind throughout my week with the A4 allroad – proving how successful (if you want to see it that way) was Audi's long-term promotional campaign to enlist the house of Windsor.
That inspired strategy goes back to the 1990s when the newly separated Princess Diana was regularly seen rocking up to her gym in Chelsea at the wheel of an Audi A4 cabriolet. The most photographed woman in the world stamped images of that car into a trillion column inches of print.
After Diana's death in 1998 (not in the A4, mercifully for Audi) the campaign might have expired with her; but it took on a new lease of life when the A6 allroad quattro first came out in 1999.
That brilliant car's peerless combination of road-going dynamics, a smidgen of off-road capability and restrained luxury utterly seduced the Prince of Wales (as, too, presumably, did not being asked to pay full whack for his new wheels). Every time another version of the allroad came out, PC was promptly seen at the wheel. Then the net extended to his fancy piece, Camilla. Later to his sons. If you Google the words "Audi allroad royal family", you'll find scads of shots with every member of the Royal Family below the rank of Sovereign at the wheel of one. Audi even managed to snare Harry and Meghan before those two wearied of promoting cars and offered their services, instead, to banks and entertainment corporations.
(It's nothing more than vile scuttlebutt, of course, but I have even heard it alleged that little Audi symbols were on the menu holders at the wedding breakfast when Wills married Kate; it certainly wouldn't surprise me to learn that Audi sponsored the entire gig, including the orders of service for Westminster Abbey and the Archbishop of Canterbury's mitre).
All these unwelcome thoughts were constantly swirling in my head when I was at the wheel of the latest Audi A4 allroad – which came, fittingly, with a deep and luscious royal blue paint job. I can't say they added to the pleasure of the experience for this lifelong republican.
With the raised suspension, wheel arch cladding and underside armour, the allroad is actually a slightly modified version of Audi's fabulous A4 Avant (i.e. estate). Those adjustments make it significantly more competent off-road (if you set it a more demanding challenge than smoothing along rough tracks across the grouse moors to the shooting butts) and slightly less so on the road. The interior is identical, which means you can't beat it in a £50,000 car or even in one half as much again. Two engines are available – a 245 bhp petrol and a 190 bhp diesel, which was the unit powering our test car. Both versions come with quattro all-wheel drive and seven-speed S-tronic automatic transmission.
The A4 allroad is so good that it isn't easy to make a case for the bigger A6 allroad. Both are sublime pieces of work; but having to share the sumptuous cabin with spirits of the house of Windsor properly tears the arse out of it, as my dear old Mum used to say.
---
Car reviewed: Nissan Navara Tekna DCI 190 Auto 4WD, on the road price £33,935 estimated 0-62mph 11.2secs Top speed 111mph Engine 2298cc 4 cylinder diesel Euro 6 Fuel Economy Combined 40.4mpg CO2 emissions 194g/km Max Power [email protected] Torque [email protected] Transmission 7-speed automatic with manual mode
What the others say on YouTube
A selection of the latest video reviews of this car….Just click to watch on this page.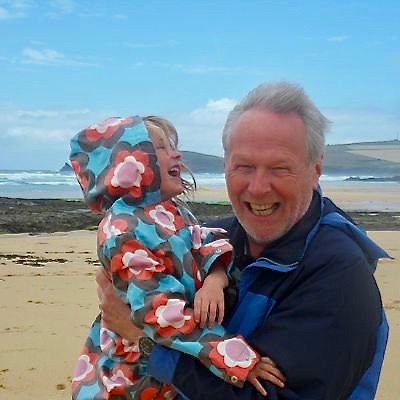 Neil Lyndon
Motoring Correspondent
Neil Lyndon has been a journalist, broadcaster and writer on the UK's national stage for 40 years, writing for every "quality" newspaper on Fleet Street. He started writing about cars and motorbikes for The Sunday Times in the 1980s and was Motoring Correspondent of the Sunday Telegraph for 20 years, having previously written a column on motorbikes for Esquire. He is also recognised as a leading commentator on gender politics, having published No More Sex War in 1992 – the first ever critique of feminism from a radical, egalitarian point of view.
"Until you've learned to drive, you've never really learned how to swear." – Robert Paul

Tweet
Recent Reviews
The latest cars, suvs and crossovers reviewed by our experienced journalists.
ST = Ford Performance = fun, fun, fun? …Almost! Ford's first compact SUV with the added ST treatment, the Puma ST, delivers plenty in the performance department. But let's start at the bottom: the Megabox. No, not some sort of exhaust-enhancer, but a deep extra load space in the boot that even has a drain…
Continue Reading The Ford Puma ST, mean, green and delightfully quick