You might suppose, unthinkingly and automatically, that a converted van the Ford Tourneo Courier must be miles better than a similar proposition from the PSA/Vauxhall group. Unexamined prejudice would almost certainly drift that way.
---
Anybody who knows anything about cars understands that Fords are among the best designed and best built of all mass-produced cars. Many models are so impeccably put together that they make a mockery of the supposed distinction between the company's proletarian blue badge and other brands that swagger around showing off their "premium" status.
In truth, however, that intuitive judgement between the new Ford Tourneo Courier MPV and, say, Citroen's Berlingo is not unequivocally supported by the facts. PSA group products have gone through a revolution in quality in recent years – to the astounding extent that Peugeot was recently named in the latest J.D Power survey as the most reliable manufacturer in Britain. Moreover, Ford products have been consistently edging up in price for as long as anybody can remember to the depressing extent that many Ford models now rival "premium" brands not only in quality but also in price.
It was a bit of a surprise, therefore, to discover that the rear door on our Tourneo Courier test car would repeatedly fail to close securely. Frequently, after everybody had put on their seat belts, a gear had been engaged and the whole family was ready to go, the alarm would sound to warn that a door was open. It then fell, of course, to the exasperated driver to demand "Who hasn't closed their door?" while the whole offended tribe wails as one "It's not me!". Then exasperated driver gets out, goes round the whole car slamming doors with steam coming out of his ears only to find that the tribe had been wrongly accused and the fault lay with the connection of the rear door. According to prejudice, you'd more naturally expect to find that fault in the PSAs
Similarly, it wasn't easy to assimilate the fact that Ford was a bit short of storage spaces compared with the Berlingo/Rifter/Vauxhall Combo variants, which teem with cubby-holes, bottle-holder and shelves in every plane. Nor the undeniable truth that the PSA seats are more comfortable. And it was almost impossibly puzzling to recognise that the Tourneo was clumsier to drive. The PSAs all have a charming, skippy feel when they are in progress along with light, direct steering. The Tourneo wallows through turns like a heavily pregnant sow and is as heavy as a barge to steer. Moreover, while the PSA variants all feel bright and willing under the bonnet, the 1.5 TDCI on our test car felt sluggish and recalcitrant.
All the interior kit on the Tourneo is up to the usual Ford standard – which is to say you can't beat it until you start pressing into Mercedes altitudes – but it didn't do away with the fact that there is a slightly awkward blind spot in rear three-quarter visibility, whereas the PSAs all seem like unobstructed glasshouses.
However, in one respect – and equally surprising – the Tourneo Courier has got the PSAs beaten hands down. Its prices range from £14595 to £24,500 whereas a PSA like the Berlingo is priced between £19720 and £28810.Bet your prejudiced presumptions would never have reckoned on that degree of difference.
---
Car reviewed: Ford Tourney Courier1.5 TDCI, on the road price £16,130 with options on car tested £18,950 0-62mph 13.4secs Top speed 109mph Engine 1498cc 4 cylinder diesel Euro 6.2 Fuel Economy Combined 62.8mpg CO2 emissions 117g/km Max Power 100PS@3750rpm Torque 215Nm@1750rpm Transmission 6-speed manual
Watch what the others say on Youtube…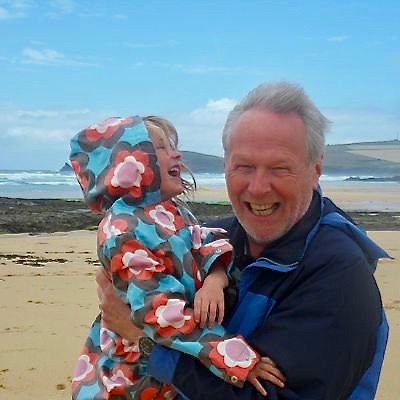 Neil Lyndon
Motoring Correspondent
Neil Lyndon has been a journalist, broadcaster and writer on the UK's national stage for 40 years, writing for every "quality" newspaper on Fleet Street. He started writing about cars and motorbikes for The Sunday Times in the 1980s and was Motoring Correspondent of the Sunday Telegraph for 20 years, having previously written a column on motorbikes for Esquire. He is also recognised as a leading commentator on gender politics, having published No More Sex War in 1992 – the first ever critique of feminism from a radical, egalitarian point of view.
An Experience, with a capital E, that's Maserati for you. The almighty Levante Trofeo Edition is the ultimate. Given the top-end money that a few buyers can afford, even at nearly £150,000 (including a jaw-dropping £17,280 for the Rosso Magma paint on the test car), the price is arguably of no relevance…got the money, want…
Continue Reading Maserati Levante Trofeo SUV, because it's worth it