If you have seen one of Kia's tv ads for the new XCeed, then you will have seen both me and the car which came to us on loan last week.
---
This particular ad features a bloke looking at an XCeed on his own tv and saying something like "I didn't know that was out now" and everybody around him – wife, kids, neighbours, even the dog – strikes their foreheads in disbelief that they are living alongside the only man in the world who isn't aware of this obvious fact. Then we see his Brookside neighbourhood where bright yellow/gold XCeeds are parked on every drive and running up and down the street in droves.
I was that man. That was our test car.
Until it was delivered last week, I hadn't realised the XCeed – first seen at Geneva last year – was already on sale. Nor did I have any understanding how terrific it would be. Excellent, you might say. Exceedingly good. Excessively so. (That's enough of that. Ed) – First, that colour.
It's called Quantum Yellow and – despite the tv ad giving the impression that all XCeeds are clad in this garish hue – it's only available on the top-spec First Edition version of the car, which is what we were lent.
As one who is so indifferent to colour as to be almost clinically blind, I wasn't bothered by this hue but it caused a bit of a stir among the more sensitive members of the household. "I can't be seen going to school in that," wailed my 17-year-old daughter, to my great mystification.
"Why on earth not?" I asked.
"Because people will look at it," she answered, with a sigh.
And there's me presuming that part of the point of being 17 is to give people something to look at, but apparently, it's not as simple as that.
I did notice the upholstery. Even I'm not so blind that I could fail to see the honeycomb pattern of bright yellow lines woven through the faux leather and black cloth covers of the seats. My wife was rather charmed. "They must have known you are a beekeeper," she said. Perhaps, on reflection, she wasn't speaking entirely benevolently. Otherwise, the cabin is largely what you'd expect of a model that has been extracted out of the current, excellent Ceed. Everything here works a treat, just as it does there.
Turning to the exterior appearance, where I am on safer ground, we find a rather handsome, lithe, sporty, five-door coupe/estate girded with plastic wheel arch reinforcements and underbody armour. A rear spoiler and five-spoke 18" alloy wheels enhance the sense of purpose. Kia advertises this car as "an urban crossover utility vehicle…which combines compact SUV practicality with the sporty packaging and engaging handling of a hatchback." Much of that description is bang on the money but, to my mind, there is next to nothing about this car that deserves to be saddled with the SUV initials. They signify clumsiness, dreary sameness and overall pointlessness. None of those sobriquets applies to the XCeed. I would say it's more like a five-door version of the Volvo ES1800, Reliant Scimitar or Lancia HPE – sports estates from decades ago for which I have always had a particularly soft spot.
The association continued on the road. My first and abiding thought was "Crikey! What a well-made car!" (only motoring journalists with decades of experience can come out with such advanced technical terms).
It's a joy from the moment you close the door and relish the profound build quality which has been common to all Kias for many years now but which they seem to deepen and extend with every model. Having recently enjoyed an Audi A4 allroad, I can honestly say – hand on heart – the build quality in this Kia strikes me as being just as good.
Same goes for the driving experience. Switching on the Sport option for suspension and transmission through the seven-speed automatic box genuinely adds a remote touch of the GTI (distantly alluded to in its T-GDi designation) to this comfortable five-seat family car that has a good size boot. Corners can be negotiated with relish. Overtakes are a breeze. A healthy belt of 242 Nm of torque from its 138 bhp 1.4-litre turbo petrol engine puts 0-60 mph acceleration comfortably below 10 seconds.
Let's not get carried away. This is no Caterham, but Kia seems to have brought a hint of their Stinger coupe to the composition of the XCeed – especially in the suspension end of the business – and, in the process, have made it a truly unusual, desirable box of tricks.
Average fuel consumption of almost 40 mpg (even given some pretty hard driving) and the all-in purchase price of £29195 round out a package that is so desirable overall that I'd be perfectly happy if Kia left the XCeed permanently on my drive – even in that garish colour and even if all the neighbours do already have one.
---
Car reviewed: Kia XCeed 1.4 T-GDi First Edition 7DCT, on the road price £29,195 0-60mph 9.2secs Top speed 124mph Engine 1353cc 4 cylinder unleaded Fuel Economy Combined 40.4mpg CO2 emissions 134g/km Max Power 138bhp@6000rpm Torque 242Nm@1500-3200rpm Transmission 7-speed DCT auto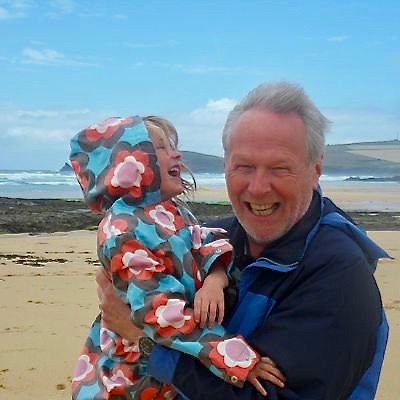 Neil Lyndon
Motoring Correspondent
Neil Lyndon has been a journalist, broadcaster and writer on the UK's national stage for 40 years, writing for every "quality" newspaper on Fleet Street. He started writing about cars and motorbikes for The Sunday Times in the 1980s and was Motoring Correspondent of the Sunday Telegraph for 20 years, having previously written a column on motorbikes for Esquire. He is also recognised as a leading commentator on gender politics, having published No More Sex War in 1992 – the first ever critique of feminism from a radical, egalitarian point of view.
What the others say on YouTube
A selection of the latest video reviews of this car….Just click to watch on this page.
Recent Reviews
The latest cars, suvs and crossovers reviewed by our experienced journalists.
One thing the Ford Ranger Raptor doesn't do is hide its light under a bushel Pick-Up Reviewed: Ford Range Raptor 3.0L V6 EcoBoost 10-speed Auto 4WD This beast of a pick-up deserves to be measured in proper feet and inches measurements: 6' 5" tall, 6' 9" wide and 18' long; in Code Orange paintwork, this…
The Honda e:Ny1 – Even AI cannot make sense of the name, just call it the latest electric SUV from Honda Car Reviewed: The Honda e:Ny1 Advance reviewed at the first UK Driving launch I can't say the name enthuses me. Cars often have had silly names, such as the Subaru Brat, Austin Princess or…
I decided to put my foot down hard on the Peugeot 508 GT's accelerator Car Reviewed: Peugeot 508 SW GT PLUG-IN HYBRID 225 e-EAT8 Usually, on first driving one of our test cars, I like to take it easy, get the feel, and get informed about the controls. But, no, this time I was in…