Here's a surprise: the New Nissan Leaf is pretty good to drive in a higher performance style. That's not something you'd expect to hear every day down at the pub, where they are likely to jeer about milk floats and dodgem cars.
---
The Leaf may not precisely be a balls-out belter like an Ariel Atom; but taking it on an empty B-road and giving it some beans is a highly entertaining and enjoyable experience.
Part of the reason is, of course, electric power. With 62Kw instantly on tap from its electric motor, providing 217 PS and 340 Nm of torque, the Leaf carries a terrific punch of mid-range power. Where you would expect conventionally-fuelled engines to sit down and think about it for a moment after you press the throttle pedal at 40 mph, the Leaf leaps forward like a sprinter coming off the bend in a 200m and kicking for the tape. The makers say it's "nearly 13% faster from 50-75 mph" than the old Leaf and nearly a second faster from 0- 62mph at 6.9 seconds.
Then there's the balance. The battery in the latest Leaf weighs a beefy 200 kg more than the original. The engineering effort of accommodating that weight (almost a fully-fed Boris Johnson) and distributing it around the chassis – updating and stiffening the suspension, lowering the centre of gravity – has made the Leaf just about the most perfectly balanced family hatchback on the market. It changes direction with the willingness and aplomb of a Lippizaner dressage horse while retaining a rock-solid sureness on the road. Delightful.
However, the most important single ingredient in the pleasure of pressing on in the Leaf, however, is the regenerative braking system. Everybody understands how this works. When you lift off the accelerator pedal (here's one circumstance in which it is not correct to call it the throttle pedal), the flow of energy is reversed and the battery picks up power instead of putting it out. It's a great invention which adds significantly to the range of an electric vehicle; but, what they don't tell you is that it also adds immensely to the fun.
It doesn't take long at the wheel of the Leaf to learn to balance the accelerator pedal when you are approaching corners and powering through them – rather like balancing the throttle on a conventionally-fuelled car. The difference is that the balance is extremely fine on the pedal of the Leaf so that you can go from an edge of forward push to a touch of brake in an instant. It's an utter joy. As much fun as heel-and-toeing.
I very much admired the original Leaf, which I borrowed for a year when it first appeared. Build quality was superb and, once we had learned how to get the best out of it by using it as the family car for school runs and local trips, it became a real asset. With a maximum range well under 100 miles, however (and nearer to 70 in the real world), it was awkward to plan for longer trips. Even a family outing to our local city, which is only 20 miles away, needed to be carefully thought through if we were not to find ourselves creeping home with all electrical appliances switched off and the interior of the car misting up like my Dad's cars from the 1950s.
The new model does away with that anxiety. Its real-world range of 200+ miles makes it usable for all family uses except the annual surfing jaunt to Cornwall. Meanwhile, build quality is even more fabulous (close to Lexus, I would say); the interior is even more sumptuous (close to Jaguar, I would say) and the boot is a good size.
Our test car was £36820, including the government's £3500 bounty for buying electric. That's pretty close to Tesla 3 territory and also brings BMW 3 Series within range. To my mind, however, the new Leaf is a solid contender with those champs. I would even bet it could give a 3 Series a run for its money on the open road.
---
Car reviewed: Nissan LEAF e+ 3.ZERO, on the road price £36,820 estimated 0-62mph 6.9secs Top speed 98mph Battery 62 kWh Electric Motor Charging 11h30 on 6.6kW on 32A Wall Box CO2 emissions zero Max Power [email protected] Torque [email protected] Transmission Front wheel drive Automatic Range Combined 239miles / City 319miles
What the others say on YouTube
A selection of the latest video reviews of this car….Just click to watch on this page.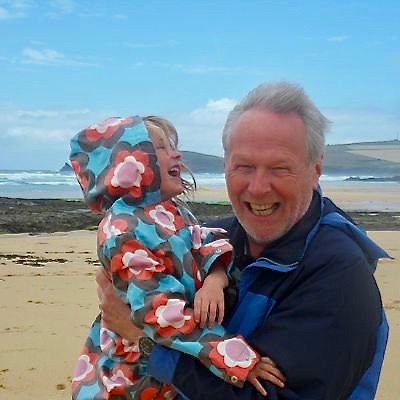 Neil Lyndon
Motoring Correspondent
Neil Lyndon has been a journalist, broadcaster and writer on the UK's national stage for 40 years, writing for every "quality" newspaper on Fleet Street. He started writing about cars and motorbikes for The Sunday Times in the 1980s and was Motoring Correspondent of the Sunday Telegraph for 20 years, having previously written a column on motorbikes for Esquire. He is also recognised as a leading commentator on gender politics, having published No More Sex War in 1992 – the first ever critique of feminism from a radical, egalitarian point of view.
" Drive | Quotes "
"At Barca, players were banned from driving their sports cars to training". – Zlatan Ibrahimovic

Tweet
ST = Ford Performance = fun, fun, fun? …Almost! Ford's first compact SUV with the added ST treatment, the Puma ST, delivers plenty in the performance department. But let's start at the bottom: the Megabox. No, not some sort of exhaust-enhancer, but a deep extra load space in the boot that even has a drain…
Continue Reading The Ford Puma ST, mean, green and delightfully quick