I was dreaming that I was in the cockpit of an ultra-secret military aircraft. Firing up the engines set off a thunderous racket and sent a row of red lights flittering across the instrument panel in front of me.
---
Hauling on the thrust levers, I sent the aircraft zooming along the runway – at which point I realised I was dreaming about the new Nissan Micra N-Sport and woke up with a start.
Many are the points of amusement in this dream but, for those who only know the Micra as a slow and ugly crate for an old lady and her cats, the most puzzling aspect will be the possibility that any sub-conscious could merge a Micra with a fighter jet. If you are of that school of thought, you obviously haven't been introduced to the Micra N-Sport.
The latest Micra was already a revolutionary departure from its forebears. Nobody on this earth ever imagined that a Nissan Micra could look better than its rivals from Ford, VW, Toyota and even Renault but the edgy, aerodynamic Micra turns that trick with aplomb. Instead of being the car that you might recommend to your mother-in-law, the new Micra is the car your naughty daughter might choose over your dead body.
To that saucy exterior, the Micra N-Sport adds carbon-style flicks on the alloy wheels and door mirror caps, a gloss black finish on the side mouldings and bumpers, front fog lamps and rear privacy glass. It has dabs of sporty black Alcantara on the dashboard and seats and black headliner. It is uncomfortably easy to imagine that your daughter might be driving this car to a date with Stormzy.
The DIG-T 117PS petrol engine in our test car adds a whole catalogue of superlatives. This three-cylinder one-litre engine has been souped-up with the most hilarious turbocharger since the John Deere 6430. It creates 180Nm of torque which floods to 200Nm with overboost.
Under hard acceleration, it sounds as if a wasp has burrowed into your ear and is about to penetrate your brain. No wonder it got into my dreams.
You might want to confiscate this car, not merely to thwart the date with Stormzy but to get your hands on it for yourself. Acceleration from 0-62mph in 9.9 seconds and a top speed of 121mph may not sound especially galvanising but, with its revised suspension lowered by 10mm and its rowdy turbo boost kicking in at 1750rpm, this little car is a genuine hoot to drive on empty country roads, where it turns in eagerly and hangs on tight through corners.
It also returns welcoming economy and emissions figures. With the 17″ alloy wheels on our test car, we averaged 44.3 mpg (which corresponds with the manufacturer's Extra High Phase WLTP figure) and 133 g/km of CO2.
I'd love to give this car to my own older daughter who will be driving shortly and I wouldn't be greatly discouraged by the £19255 all-in price; but she won't be getting it any time soon after she told me that "for you to reference Stormzy in writing must be a career-ending moment for him."
---
Car reviewed: Nissan Micra N-Sport DIG-T 117, on the road price £19,255 estimated 0-62mph 9.9secs Top speed 121mph Engine 999cc 3 cylinder unleaded EU6.2 Fuel Economy Combined TBC CO2 emissions 114g/km Max Power 117PS@5250rpm Torque 200Nm@1750rpm Transmission 6-speed manual
Watch what the others say on Youtube…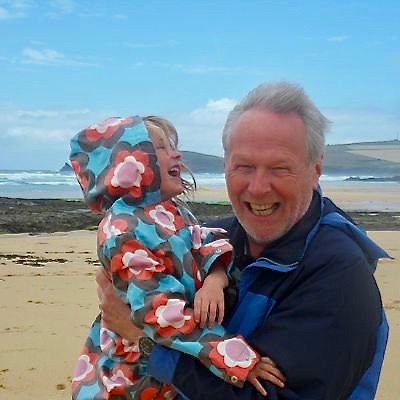 Neil Lyndon
Motoring Correspondent
Neil Lyndon has been a journalist, broadcaster and writer on the UK's national stage for 40 years, writing for every "quality" newspaper on Fleet Street. He started writing about cars and motorbikes for The Sunday Times in the 1980s and was Motoring Correspondent of the Sunday Telegraph for 20 years, having previously written a column on motorbikes for Esquire. He is also recognised as a leading commentator on gender politics, having published No More Sex War in 1992 – the first ever critique of feminism from a radical, egalitarian point of view.
" Drive | Quotes "
"People think getting a new partner is like getting a new car."
– Orlando Bloom

Tweet
One thing the Ford Ranger Raptor doesn't do is hide its light under a bushel Pick-Up Reviewed: Ford Range Raptor 3.0L V6 EcoBoost 10-speed Auto 4WD This beast of a pick-up deserves to be measured in proper feet and inches measurements: 6' 5" tall, 6' 9" wide and 18' long; in Code Orange paintwork, this…