To be lent one terrific Mazda may be regarded as good fortune; to borrow two in succession might look like tearing the arse out of it (as my dear old Mum used to say when she thought anyone was overdoing it a bit).
---
This, however, was my position recently when the latest Mazda CX-5 and Mazda6 each came my way for a week's test. Both models have recently been given a mid-life wash and brush-up, which has added to their sterling qualities.
In the case of the CX-5, the changes are all invisible from the outside. Ever since it was first introduced in 2012, this middle-sized SUV, which competes with the Ford Kuga, Nissan Qashqai, Kia Sportage and a host of others, has always been distinguished by its classy, conservative appearance. While other companies knock themselves out with curves and angles in their efforts to look more like Transformer toys, Mazda has been content that the CX-5 should look like a car for grown-ups. So sure of themselves are they in this approach that they didn't feel the need to change anything for this latest model. Fine by me.
However, introducing a 2.5-litre petrol engine instead of the 2.2-litre diesel, which was the most popular version, seems like a good move. Diesels are rapidly on the way out all over the automotive world and Mazda has clearly decided the moment has come to eliminate them from the range. Typically, they have applied some clever thinking to this development with cylinder activation technology which shuts down two of the four cylinders at cruising speeds in order to maximise fuel economy. The result in the car I borrowed was average consumption of 35.5 mpg, which is not bad for a substantially built four-wheel-drive SUV with almost 200 bhp, which is capable of 0-60mph in about nine seconds.
A new 10.25-inch screen dominates the interior, but it is operated from a rotary control down beside the gear selector. Mazda should be applauded for continuing to eschew touchscreens which, in my view, can now be officially declared to be bloody dangerous. They take your eyes off the road for too long every time you try to tap in a command; and they never work first time so you are forever looking back at the screen, furiously banging it and getting more and more frustrated.
The Mazda system is serene and fool-proof (I am fully qualified to speak as that fool). It's up there with Toyota/Lexus for simplicity of operation and infallibility of results. I'd like to see many of the rest bundled into a heap and bombed.
Delightful touches abound. Mazda door releases are pure Bauhaus. The sympathy between the shades of the leather upholstery and the door panel highlights is the result of a calculated sensitivity. Nobody ever raves about a Mazda interior, but, for my money, they've got more taste than Audi.
At around £37000 for the top-spec GT Sport version I borrowed, the CX-5 is high in the bracket for price among its competitors; but, just as Mazda are sure of themselves over this car's appearance and engineering, they obviously feel that they are giving good value for money at that price. I would have to say that I am with them on that question.
---
The same can be said, with knobs on, for the Mazda6 GT Sport that came down the drive to replace the CX-5. At £32,370, it not only has an edge for price over Ford's Mondeo and Kia's Optima, but I would say it's cheap for a near-perfect saloon car.
As one to whom the three-box saloon shape feels like the hand of nature at work determining how a car ought to look, I have always loved the Mazda6 for its flowing, muscular lines, its sterling build-quality and its superb driving dynamics but, fitted with that 2.5-litre petrol engine that was also in the CX-5, this Mazda6 now established itself unquestionably as best-in-class.
Given a lower position in the chassis and the car's lighter weight, that engine performs even better in the Mazda6 than in the CX-5, imparting a real sense of urgency to acceleration which sees off 0-60mph in just over eight seconds. Brilliant balance, sharp handling and a refined ride make this car an absolute joy to pop into sport settings and start working the paddle shifters on the steering wheel.
That's by far the best approach with the Mazda6 and also with the CX-5 because, in both cars, the six-speed auto box is a lame piece of kit that hunts all over the shop in search of the right gear. Putting the choice securely in your own hands saves a lot of faffing around.
All the interior pleasures of the CX-5 are present in the Mazda6, along with an ingenious approach to load-lugging. The rear seats fold flat, creating a platform from the boot, which offers 1600 litres of cargo space. It's not exactly a hatchback and it can't compare with the carrying capacity of the Mazda6 estate, but in this configuration, our test car swallowed our whole family's luggage for a week away with room to spare.
My only disappointment with these lovely Mazdas was that I couldn't have them both at the same time and keep them forever.
But that would certainly be tearing the arse out of it.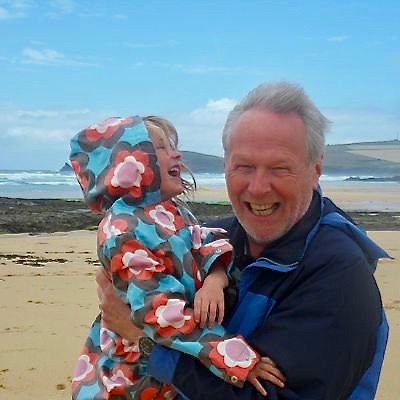 Neil Lyndon
Motoring Correspondent
Neil Lyndon has been a journalist, broadcaster and writer on the UK's national stage for 40 years, writing for every "quality" newspaper on Fleet Street. He started writing about cars and motorbikes for The Sunday Times in the 1980s and was Motoring Correspondent of the Sunday Telegraph for 20 years, having previously written a column on motorbikes for Esquire. He is also recognised as a leading commentator on gender politics, having published No More Sex War in 1992 – the first ever critique of feminism from a radical, egalitarian point of view.
Recent Reviews
The latest cars, suvs and crossovers reviewed by our experienced journalists.