Snow had fallen overnight in the Scottish hills where I live, but the minor road past our house had not been gritted or ploughed. Surely a test for the Volvo V60 Cross Country.
---
The steep entrance to the T-junction at the top of that road was thick with compacted ice. Ahead of us on the school run, a Fiat 500 was frantically spinning its wheels and scrabbling for grip. I merely touched the Off-Road option on the permanent all-wheel-drive system of new Volvo V60 Cross Country Plus and waited while the Fiat slid around like a beached seal trying to find a way into the more major road. When our turn finally came, the V60 eased forward, as unflustered as if it might have been on dry Tarmac. As we accelerated away, I went to switch the transmission back into Comfort but found that the system had automatically made that change. Driving the V60 Cross Country sometimes feels like being in the presence of a higher intelligence.
Having become a slaveringly, gormlessly uncritical fan of the latest Geely-inspired Volvos ever since the first models began to emerge with the XC90 in 2014, I would give a fingernail to find fault with the V60 Cross Country Plus. After almost six years, it has become slightly embarrassing to be publicly drooling over each one that goes through my hands, making it look almost as if Volvo might be paying me to be so undiscriminating (I wish: chance would be a fine thing). For the sake of my reputation, I needed to find something wrong.
Trouble is – and I say this through gritted teeth – this car is near perfect in my eyes. It's got all the off-road, rough-stuff capability I need to deal with Scottish winters (see above). It's fabulously comfortable and well-equipped (with gorgeous sound system and satnav almost at Lexus levels of useability). It's not blazingly fast but 0-60 mph in seven seconds is plenty quick enough for a family car negotiating the school run. It's not as sharp as a Caterham in a corner but is as solidly planted as an oak and as pointable as a Lipizzaner dressage horse. The luggage load space may be a bit tight for a family holiday, but it was more than capacious enough for the gigantic double supermarket shop I do every Sunday morning with my mother-in-law.
I did fear that the low seats in the V60 might be slightly tricky for her to get in and out but not at all. She loved the benefit of the heated seat on her side while I was thankful for the heated steering wheel.
If you were desperately looking for a cavil, you might say that almost £50,000 is a wicked price to pay for a family car but, before I had looked at the spec sheet for our test car, that was actually the figure I guessed when my wife asked me what it cost. So I suppose you'd have to say fair play there, too.
My final verdict on the Volvo V60 Cross Country Plus, faultless. Blast it.
---
Car reviewed: Volvo V60 D4 AWD Cross Country Plus, on the road price £40,435 with options as tested £47,130 0-62mph 8.2secs Top speed 130mph Engine 1969cc 4 cylinder diesel Euro 6 Fuel WLTP Economy Combined 42.8-47.9mpg CO2 emissions 143g/km Max Power 190hp@4250rpm Torque 400Nm@1750-2500rpm Transmission 8-speed automatic with manual mode
What the others say on YouTube
A selection of the latest video reviews of this car….Just click to watch on this page.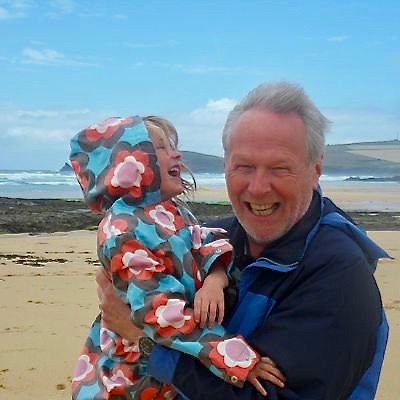 Neil Lyndon
Motoring Correspondent
Neil Lyndon has been a journalist, broadcaster and writer on the UK's national stage for 40 years, writing for every "quality" newspaper on Fleet Street. He started writing about cars and motorbikes for The Sunday Times in the 1980s and was Motoring Correspondent of the Sunday Telegraph for 20 years, having previously written a column on motorbikes for Esquire. He is also recognised as a leading commentator on gender politics, having published No More Sex War in 1992 – the first ever critique of feminism from a radical, egalitarian point of view.
"A car isn't a classic just because it's old. To be a classic, a car has to tell us something of its time."  – James May

Tweet
Recent Reviews
The latest cars, suvs and crossovers reviewed by our experienced journalists.
One thing the Ford Ranger Raptor doesn't do is hide its light under a bushel Pick-Up Reviewed: Ford Range Raptor 3.0L V6 EcoBoost 10-speed Auto 4WD This beast of a pick-up deserves to be measured in proper feet and inches measurements: 6' 5" tall, 6' 9" wide and 18' long; in Code Orange paintwork, this…
Continue Reading Ford Ranger Raptor 3.0L V6 Auto : AKA Beast