"What on earth is that?" asked the window-cleaner's lad – the one who always takes a keen interest in the test cars that come to our house every week – looking at the stylish looking number outside our doors. "Coming down your drive, I thought you'd got a Tesla Model 3."
---
"Not at all," I answered. "It's the new Corsa."
"A Corsa?" he was astonished. "I'd never in a million years have guessed it was a Vauxhall!"
Boy speaks truth. This Corsa looks nothing like a Vauxhall because, essentially, it isn't one. It is the first car to emerge under the Vauxhall name since the PSA group acquired Opel and Vauxhall from General Motors at the back-end of 2017; and it would be nearer to the truth to call it a Citroen than a Vauxhall.
In the first place, this car is self-confidently flash in a way that was never true of products that were the pride of Luton. We have seen Vauxhalls in the past that had snazzy wheels, roofs in contrasting colours from the rest of the body, with stripey upholstery and piano black fascias that have contrasting panels but those models never strutted that stuff with complete conviction. You always felt that a Vauxhall in that kit had an underlying sense that it was getting above itself. If you wanted to see that confection put together by experts to whom it all came naturally, you would turn instinctively to Citroen.
By the same token, there are irritations about this car that you would never find in a Vauxhall but seem to be built into the DNA of PSA. The fact that a pair of size 10s will bump up against each other's edges if one is on the brake pedal and the other is on the clutch shows pure Gallic indifference to the size of an average Anglo-Saxon man. Likewise, the glovebox is half-filled with fuseboard. The plastics around the cabin look flash but feel flimsy. Opel would never permit such cavalier half-measures. By long-standing custom, PSA gives the impression that it couldn't care less.
This Corsa is apparently based on the Peugeot 208 but it hasn't got the clarity of purpose and identity which that car exudes and needs in abundance if it is to compete with Ford's Fiesta and VW's Polo. The Corsa looks and feels more like a big car trying to be small. There's adequate room for passengers but mingy allowance for luggage in the boot space. The door pockets are barely wide enough for a hand to enter sideways. It's as if a completely coherent identity for this car wasn't established before the top execs pushed the Go button for production.
On the other hand, the engine in our test car was an absolute beezer. A 100 PS, three-cylinder 1200 cc unit sounds more as if it ought be on a motorbike but the turbo petrol motor in our car was a pure delight to let loose on the empty country roads around our home in the Scottish hills. It is nothing like as fast as it sounds but it puts a real grin on your face without any danger of breaking the speed limits.
Less likely to make you smile is an all-in price of £27645 for this top-of-the-line Ultimate version. You have to keep looking at those numbers to check that they are true. With prices starting around £16000, the new Corsa is reasonably competitive with comparable Fiestas and Polos but there is nothing about this car that makes it worth the best part of thirty grand. Is it possible that PSA had another model in mind? Do they imagine they are selling a Tesla?
---
Car reviewed: Vauxhall Corsa Ultimate Nav 1.2, On the road £26,995 price as tested £27,645 0-60mph 10.2secs Top speed 119mph Engine 1199cc, inline three-cylinder turbo petrol WLTP Combined Low/High Fuel Economy 45.6-48.7mpg CO2 emissions 134g/km Max Power 100PS@5500rpm Max Torque 205Nm@1750rpm Transmission 8-speed automatic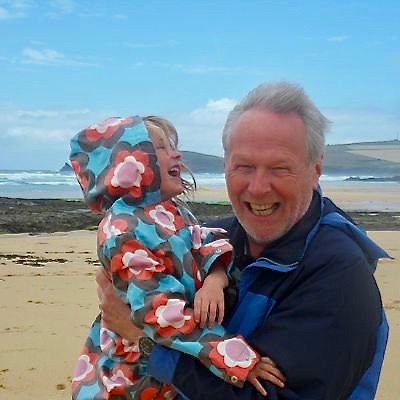 Neil Lyndon
Motoring Correspondent
Neil Lyndon has been a journalist, broadcaster and writer on the UK's national stage for 40 years, writing for every "quality" newspaper on Fleet Street. He started writing about cars and motorbikes for The Sunday Times in the 1980s and was Motoring Correspondent of the Sunday Telegraph for 20 years, having previously written a column on motorbikes for Esquire. He is also recognised as a leading commentator on gender politics, having published No More Sex War in 1992 – the first ever critique of feminism from a radical, egalitarian point of view.
What the others say on YouTube
A selection of the latest video reviews of this car….Just click to watch on this page.
---