Any Ford that bears the "ST" badge is best driven in one of two ways…
---
You can pretend you're at the wheel of a hearse on its way to the crematorium, or you can imagine you're piloting a rally car in a balls-out hurtle to the line.
Anything between those two states is a waste of the car's abilities (or, as three-times World Champion Jack Brabham once said of Grand Prix racing, "You're either on the gas or you're on the brakes; and if you're not, you're fucking around.")
I enjoyed establishing the truth of this principle in the last two weeks when, successively, I had the good luck to borrow a Focus ST followed by a Fiesta ST.
The ST badge on the tails of these cars stands for "Sports Technologies" and is amply justified in both cases. Each of them has enough of what mother told you to stay away from to make the hairs on the back of your neck stand up.
My 2.3 litre Ecoboost Focus, with five doors, was capable of 0-60 mph in under six seconds. The three-door Fiesta is fractionally slower, but it's such a tiny car and the power from its 200PS 1.5T Ecoboost engine arrives with such a slam if you floor the throttle pedal – almost twisting the wheel in your hands with 290Nm of torque or pulling power – that it feels even faster.
These are figures at the high end for mass-manufactured cars. To go much faster, you need to turn to haute couture design and engineering, for which you will have to pay many tens of thousands of pounds more than the £28770, which is the all-in price of the Fiesta ST we borrowed or the £36710 for the Focus ST. Even given that expense, however, you are unlikely to acquire a better-engineered car or more reliable than these two rockets.
They are incredibly different in character and appeal. The Focus ST is a dark horse that specialises in secret delights. The Fiesta ST is an all-out fun kid and doesn't care who knows it. The Focus might make you feel that you're not, at heart, so old as you look. The Fiesta will make you feel borne up like an eagle on the wings of youth, as the Psalmist sang.
However, the main characteristic they share in common is that their fabulous chassis set-up has been tuned to the very finest edge of sharpness that is consistent with a conventional car in normal daily use.
The suspension is at the limit of hardness that is bearable for a longer journey or for any driving exercise other than hurtling around a roundabout five times just for the hell of it. My younger daughter was trying to apply her make-up while I drove her to school in the Fiesta ST and she complained that it was impossible to keep her hand still. That gives you an idea of the rebound settings on the springs and dampers in this car. Soft, they most certainly are not. The same goes for the Focus.
Naturally, these discomforts don't make themselves felt at any speed under 20 mph and, if you're driving these STs the way God and their designers intended, you won't complain about the rock-like grip and needle-sharp turn-in they entail. Any halfway house is as uncomfortable as such a dreary spot deserves to be.
No complaints from this quarter. If I was asked which one of these cars I would choose to keep, I would definitely answer, "Both, please."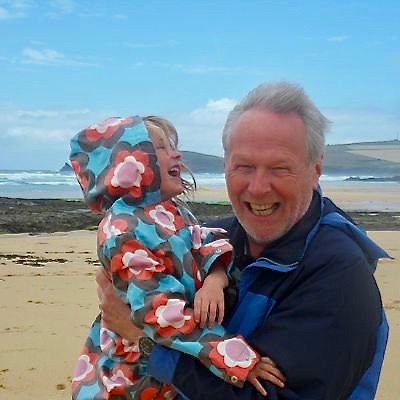 Neil Lyndon
Motoring Correspondent
Neil Lyndon has been a journalist, broadcaster and writer on the UK's national stage for 40 years, writing for every "quality" newspaper on Fleet Street. He started writing about cars and motorbikes for The Sunday Times in the 1980s and was Motoring Correspondent of the Sunday Telegraph for 20 years, having previously written a column on motorbikes for Esquire. He is also recognised as a leading commentator on gender politics, having published No More Sex War in 1992 – the first ever critique of feminism from a radical, egalitarian point of view.
What the others say on YouTube
A selection of the latest video reviews of this car….Just click to watch on this page.
Recent Reviews
The latest cars, suvs and crossovers reviewed by our experienced journalists.
One thing the Ford Ranger Raptor doesn't do is hide its light under a bushel Pick-Up Reviewed: Ford Range Raptor 3.0L V6 EcoBoost 10-speed Auto 4WD This beast of a pick-up deserves to be measured in proper feet and inches measurements: 6' 5" tall, 6' 9" wide and 18' long; in Code Orange paintwork, this…
It's always a great week with a Ford Ranger Wildtrak Car Reviewed: Ford Ranger Wildtrak 2.0 Diesel Ford has always made great pick-ups; the Ranger, now in its fifth generation, not including facelifts, has now really become special, and why is it special? Mainly because most manufacturers just aren't making pick-ups anymore; even Volkswagen are…
Read our review Ford Ranger Wildtrak Diesel 2.0 Litre | Reviewed
By any standards, the new Ford Connect Grand Tourneo Active is a fabulously handy piece of kit Car Reviewed: Connect Grand Tourneo Active 2.0L EcoBlue 7-Speed Auto FWD During its week with me on test loan, I used the Tourneo to:- Cart a massive rusty dog crate, sodden dog mattress and foul old doormat to…
Read our review Ford Connect Grand Tourneo Active, just delivers