Nothing beats a good Focus.
---
Babies ought to be force-fed that golden rule along with their mother's milk. They need to learn before they go their own misguided way that you can save yourself a whole lot of heartache, expense and self-reproach in adult life if you resist the siren song of glamourpots with exotic names and fancy price tags and just stick to one of the best-made, best-engineered and most enjoyable cars to drive that has ever been made.
That wisdom – which my own parents signally failed to relay to me – came to mind last week when I was lucky enough to have the new Focus ST-Line X Edition hybrid at my house for test.
This one comes with a 1.0T EcoBoost Hybrid and six-speed manual powertrain. The total power output of that mild-hybrid setup is 155bhp but, with overboost, the figure for torque or pulling power is a somewhat eyebrow-raising 240Nm. This results in 0-60mph acceleration in roughly nine seconds and a top speed of just over 130mph – figures which would have led the manufacturers to boast that they had created a hot hatch only 30 years ago.
Ford's chassis for the Focus is universally recognised as one of the finest works of engineering in any mass-produced car ever.
That makes this model a joy to drive on empty country roads, where its supple suspension lays on class-leading handling, especially when the driving mode is set to Sport; but – despite its sporty bodykit and sharp 18" alloys – it would be stupid to pretend that this is a high-performance car to compare with the balls-out Focus ST. Instead, it is a beautifully made, well-equipped family hatch which also happens to be as good as a comfortable front-wheel-drive car can be when you get the opportunity to push on a bit because the family is elsewhere. It is possible that the pleasure I took in those opportunities contributed to the 41.8 mpg average I recorded, which is significantly less than the 52.3 mpg Ford claim.
My top-of-the-line X Edition came with all the comforts relished by young and old alike – the heated seats and steering-wheel, the WiFi for up to 10 devices, the charging pad for the phone and the 12.3" touchscreen for infotainment. I am a little too long in the tooth to be seduced by a flat-bottomed steering wheel with contrasting red stitching; but I could certainly be enticed by the all-in price tag of just over £27000 for this wonderful piece of kit.
I am now going to whisper that message in my teenage daughters' ears while they are sleeping to make sure it takes root deep in their unconscious before they leave home. Never too late.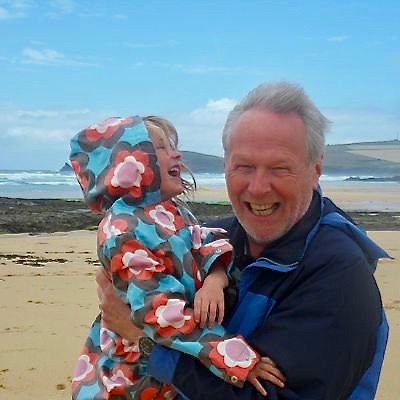 Neil Lyndon
Motoring Correspondent
Neil Lyndon has been a journalist, broadcaster and writer on the UK's national stage for 40 years, writing for every "quality" newspaper on Fleet Street. He started writing about cars and motorbikes for The Sunday Times in the 1980s and was Motoring Correspondent of the Sunday Telegraph for 20 years, having previously written a column on motorbikes for Esquire. He is also recognised as a leading commentator on gender politics, having published No More Sex War in 1992 – the first ever critique of feminism from a radical, egalitarian point of view.
What the others say on YouTube
A selection of the latest video reviews of this car….Just click to watch on this page.
Recent Reviews
The latest cars, suvs and crossovers reviewed by our experienced journalists.
By any standards, the new Ford Connect Grand Tourneo Active is a fabulously handy piece of kit Car Reviewed: Connect Grand Tourneo Active 2.0L EcoBlue 7-Speed Auto FWD During its week with me on test loan, I used the Tourneo to:- Cart a massive rusty dog crate, sodden dog mattress and foul old doormat to…
Continue Reading Ford Connect Grand Tourneo Active, just delivers
The Ford Focus ST has always been the way to go for those with an over enthusiastic right foot Car Reviewed: Ford Focus ST 5 Door The ST stands for sports technologies; this has been the brand from the Ford Performance division responsible for putting a smile on money on many keen drivers' faces and…
The New Ford Transit Nugget Plus campervan is a real dream machine Campervan Reviewed: Ford Transit Custom Nugget Plus It may be hard to imagine that anybody ever lay awake fantasising, "When I win the Lottery, I'm going to buy a campervan." However… It may fail to drive like a Lamborghini or turn heads like…