By any standards, the new Ford Connect Grand Tourneo Active is a fabulously handy piece of kit
---
Car Reviewed: Connect Grand Tourneo Active 2.0L EcoBlue 7-Speed Auto FWD
---
During its week with me on test loan, I used the Tourneo to:-
Cart a massive rusty dog crate, sodden dog mattress and foul old doormat to the dump.
Transport a busted and decaying 6' garden bench to my local Men's Shed for repair.
Run six members of my family around in complete comfort when we had a group outing.
I drove my younger daughter more than 300 rapturous miles through the Cairngorms and the Perthshire Highlands on a jolly that I managed to pass off as a business trip but which was an undiluted pleasure for both passenger and passenger driver.
How many vehicles on earth could deliver that bunch of tricks?
Emerging from a union of Ford's Transit and VW's Caddy, the Connect Tourneo is an MPV that retains some of its panel van origins. The rear tailgate, for instance, opens so tall that you need about six feet of clearance behind the vehicle to allow it to reach its full height. The plethora of cubbyholes and storage slots are pure commercial van in prioritising places on the dashboard to rest a copy of The Sun and cupholders in the doors for your can of IrnBru. 
The rear two seats in our seven-seater, long wheelbase test car were so heavy that you would need to be a pumped-up weightlifter (aka any old average bricklayer) to lift them out. Without those two seats, however, and with the second row of seats, the loadspace resembles a removal van: thus, the crate and the bench.
Like the best commercial vans, the Tourneo also offers a more enjoyable drive than it has any right to claim.
The straight, high driving position – with lumbar adjustment as standard -is a joy when you've got the most glorious wilderness in the UK all around to savour. The two-litre EcoBlue diesel engine on our test car put out 122bhp with a torrent of low-end shove. No acceleration figures are available, but I can positively aver that there's plenty there when you need to overtake a long artic on one of those single-carriageway sections of the A9 with their interminable bends that seem deliberately designed for a head-on collision. That tall body doesn't lean or tilt nearly so far you would expect through twisty bits and the 17" alloys provide grip to spare. It's not exactly fun, but it's not a trial, either.
Satnav is standard along with DAB radio, but the absence of a heated steering wheel was a sadness on an icy morning in Moray. Meanwhile, changing temperatures on the air-con was such a challenge that I still wasn't sure how to make it work when the car was taken away after a week. The twin sliding rear doors worked well for the younger and more nimble members of our family, but the high sills were too much for my 92-year-old mother-in-law. She, however, was perfectly happy to bag the comfortable front passenger seat and leave everybody else to sort themselves out behind. Headroom is sufficient for crowned heads.
The manufacturer's figure for average fuel consumption is 52.9 mpg, but that doesn't take account of giving it the gun through the Cairngorms, as you would.
The all-in price of our test car, with metallic paint job, was £33296.80, which seems like a terrifying amount of money to pay for a converted van, but if anything tells you that the world has gone crazy, it's the price of a new car today. In that sense, the Connect Tourneo is just one of a crowd.
Not, however, in any other sense.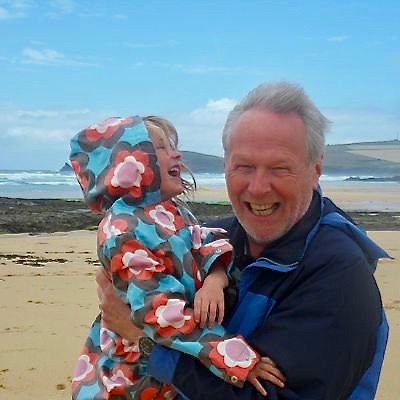 Neil Lyndon
Motoring Correspondent
Neil Lyndon has been a journalist, broadcaster and writer on the UK's national stage for 40 years, writing for every "quality" newspaper on Fleet Street. He started writing about cars and motorbikes for The Sunday Times in the 1980s and was Motoring Correspondent of the Sunday Telegraph for 20 years, having previously written a column on motorbikes for Esquire. He is also recognised as a leading commentator on gender politics, having published No More Sex War in 1992 – the first ever critique of feminism from a radical, egalitarian point of view.
What the others say on YouTube
A selection of the latest video reviews of this car….Just click to watch on this page.
Recent Reviews
The latest cars, suvs and crossovers reviewed by our experienced journalists.
Car Reviews
It's always a great week with a Ford Ranger Wildtrak Car Reviewed: Ford Ranger Wildtrak 2.0 Di…