Strike my eyes. Ford have produced a version of the EcoSport that I can actually approve. Who would ever have imagined that this could occur?
---
The original 2014 EcoSport was probably the car I most disliked in this century. Its hideously graceless and lumpy looks, meagre standard equipment and abominable driving dynamics were crowned by a spare wheel strapped to a rear door that hinged sideways. In one of the most penny-pinching acts of miserliness ever committed on a car, it had even been deprived of a twist of plastic on which to hang a jacket in the back. Nasty, nasty, nasty.
After several reworkings, however, Ford have now devised an EcoSport which answers most of those objections. I am not going so far as to say that I would choose to own one, but I enjoyed my week with the EcoSport Active enough for most of the painful associations to be assuaged.
The exterior has been made more muscular and coherent so that it has now acquired a distinctive identity. All the usual devices have been deployed, such as raised suspension and plastic cladding on the wheel arches; but in this case, they genuinely do the intended job. Earlier EcoSports looked like nothing on earth. This one is clearly meant to be a baby SUV.
Ford have not taken that simulation so far as to fit the Active EcoSport with four-wheel drive. Still, it could certainly cope with a rutted forest track and, meanwhile, the ride, steering and handling of this version are all improved by comparison with the standard model. Moreover, to create the semblance of an SUV, Ford have given this EcoSport an ideal set-up to iron out bumps and bomb-craters in the deplorable surfaces of the roads round my way.
The interior offers plenty of legroom and, as you would expect of such a tall car, headroom for all but the pet giraffe. Equipment is relatively standard Ford, which means there's nothing to say against it though our test car came with a Winter Pack, which was welcome on May mornings that were still chilly in Fife; and a Driver Assistance Pack which is also welcome for drawing your attention sharply to all the hazards you have not noticed – such as a child moving behind the car when you're about to reverse.
All models come with Ford's heroic three-cylinder one-litre engine with 125bhp. This will hardly set the heather alight, but it's good for 0-62mph in 11seconds. Prices start at £21900, rising to £23675 for our test car with its extras.
However, despite all its attractions, it's hard to make a case for the EcoSport Active compared with another small SUV in the Ford range. With only a little extra expense, purchasers can acquire a genuinely desirable car with niftier looks, sharper handling and oodles of street cred.
If Ford had never brought out the Puma, we might greet the EcoSport Active as being the best baby SUV we could imagine.
As it is, however….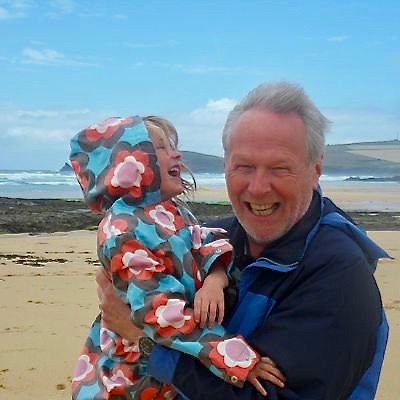 Neil Lyndon
Motoring Correspondent
Neil Lyndon has been a journalist, broadcaster and writer on the UK's national stage for 40 years, writing for every "quality" newspaper on Fleet Street. He started writing about cars and motorbikes for The Sunday Times in the 1980s and was Motoring Correspondent of the Sunday Telegraph for 20 years, having previously written a column on motorbikes for Esquire. He is also recognised as a leading commentator on gender politics, having published No More Sex War in 1992 – the first ever critique of feminism from a radical, egalitarian point of view.
What the others say on YouTube
A selection of the latest video reviews of this car….Just click to watch on this page.
Recent Reviews
The latest cars, suvs and crossovers reviewed by our experienced journalists.