Guess the identity of this car. It has –
---
A contrasting roof and body paint (roof in shimmering black, body in what the manufacturers justifiably call Lightning Blue).
A full body styling kit (which means special wing badges, door threshold plates and front grille, along with tinted glass, rear spoiler and polished tailpipe).
Eighteen-inch alloy wheels with that edgy machined finish they call Shadow Black.
Contrast upholstery, partly in Alcantara, partly in leather.
Sports pedals.
The leather-trimmed steering wheel and gearshift gaiter with red stitching.
Rearview camera.
Automatically folding wing mirrors which project a puddle of light onto the ground.
---
What's your guess? Audi? Volvo?
Think again: this is the humble Ford EcoSport in not-so-humble ST-Line guise with a far from sheepish all-in price of £25750.
This summary is so imposing that it raises a modest question: is it possible that in its ST-Line form the EcoSport might have gotten a little above itself? Let's pursue that thought.
The last time I borrowed an EcoSport, I found – greatly to my astonishment – that I didn't actively loathe it.
Having detested the first car to come out under this name in 2012, I presumed that the latest version would merely accentuate the pointlessness of the original conception which was to create a subcompact crossover SUV, whatever that might be. Ford's declared intention was that this EcoSport should be a "world car" (that is, sold in all Ford markets around the globe) but that slogan turned out to mean that it would be all things to no man. One wit described the EcoSport as demonstrating "how to take a perfectly good Fiesta and remove every one of its admirable qualities".
To my surprise, however, the new EcoSport I borrowed last year proved to be quite endearing. Ford had comprehensively rethought the springs, dampers, steering and ESP which made it less of a wallowy pig to drive. That test car came with Ford's energetic little three-pot one-litre engine which puts out enough power to make the car moderately entertaining to drive without exposing its limits.
The same could not be said, alas, of the 1.5 litre EcoBlue TDCI in the EcoSport ST-Line I borrowed last week. With 125PS, that engine produces only more unit of brake horsepower than the one-litre petrol version, but it is at the cost of restoring most of the characteristics which made the EcoSport so antimagnetic in the first place. Presumably, the extra weight of the diesel engine combined with the burden of all-wheel drive is like welding a plank of lead to the platform and explains why you have to turn the steering-wheel like a rotary can opener to navigate this car through corners. It is also that combination of impedimenta which is at the root of this car's persistent habit of stalling in second gear when the steering wheel is being turned at low speeds up a gradient: it is almost impossible to boot the system with enough revs to keep it going.
Those limitations only accentuate the other shortcomings that are common to the EcoSport, such as that infuriating rear door which is hinged to the left side and needs almost a yard of space behind the car to open fully (try this in a crowded supermarket car-park).
The 40.2 mpg we recorded through our test week was not far off the manufacturer's claimed figures, but that was about the only element of this car that seemed genuinely honest. For the most part, however, it reminded me uncomfortably of that line of Barack Obama's about Donald Trump, when he said "You can put lipstick on a pig. It's still a pig."
---
Car reviewed: Ford EcoSport ST-Line 1.5 EcoBlue TDCi 125PS AWD, on the road price £24,455 with options as tested £25750. 0-62mph 11.3secs Top speed 112mph Engine 1499cc 4 cylinder diesel Euro 6.2 Fuel Economy Combined 58.9mpg CO2 emissions 125g/km Max Power 125PS Torque 300Nm Transmission 6-speed manual, all-wheel drive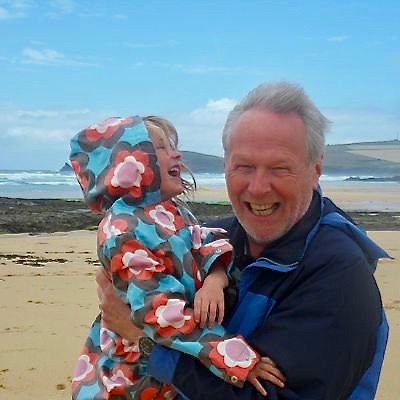 Neil Lyndon
Motoring Correspondent
Neil Lyndon has been a journalist, broadcaster and writer on the UK's national stage for 40 years, writing for every "quality" newspaper on Fleet Street. He started writing about cars and motorbikes for The Sunday Times in the 1980s and was Motoring Correspondent of the Sunday Telegraph for 20 years, having previously written a column on motorbikes for Esquire. He is also recognised as a leading commentator on gender politics, having published No More Sex War in 1992 – the first ever critique of feminism from a radical, egalitarian point of view.
Watch what the others say on Youtube…
" Drive | Quotes "
"Why do they call it rush hour when nothing moves?" – Robin Williams

Tweet
The self-charging hybrid 1.6 GT-Line Kia Sportage HEV that we just borrowed for a week on test was, by a street, the most impressive car to come down this drive in 2022. Car reviewed: Kia Sportage 1.6 'GT-Line S' HEV AT FWD Genesis – the recently launched premium brand from Hyundai/Kia – may have emerged…