"You can use either lane," said my wife as I drove the New Ford Focus ST Estate into a multi-storey car-park which she knows well, but I had never visited.
---
Too late. As the words came out of her mouth, a hideous graunching arose from the underside of the Focus ST and the car lost momentum as if its inners had been locked in the jaws of a giant alligator.
Unwittingly, in the dark, without realising that the entrance was divided into two lanes, I had positioned the ST exactly to straddle a low block of concrete – about four feet long, three wide and maybe three and a half inches high – which was meant to separate them.
A conventional Focus – or any SUV – would have cleared the block comfortably; but with its low suspension, slim-profile tyres and an air-splitter under its nose which would probably catch on a matchbox placed sideways up on the road, the ST made a ghastly meal out of the concrete block. Looking underneath after I had finally extricated the car from the obstruction, I could see no damage and no leaking fluids and, after the event, it drove normally; but the whole horrible episode was a vivid illustration of one of the hidden hazards of performance cars which ride as close to the Tarmac as a vacuum cleaner: be careful where you place them.
If, on the other hand, you place the Focus ST Estate carefully on the approach to a corner on a dry country road and then take advantage of its powerful brakes (with natty red calipers), quick steering, sports suspension and 280PS 2.3 litre petrol engine, you will find yourself enjoying as satisfying a performance as the best mass-produced front-wheel-drive car on the market.
By which, of course, we mean the Ford Focus ST, which has already been lavished with praise on these pages.
The Focus ST Estate differs from the five-door hatchback version by about the weight of a box of Kleenex tissues and a 575-litre boot which is big enough to house a Pyrenean Mountain Dog. In all other respects, this car is identical to one of our foremost favourites of the five years – with the same 0-62 mph time of 5.8 seconds – but with the added advantage that it allows its purchases legitimately to claim that s/he is doing the right thing by the family while also allowing for the possibility of a right hoon on the way home from the school or the supermarket.
The price to pay for these pleasures and this adaptability may give you pause. Our test car was initially priced at just over £33000 but carried almost £3500-worth of extras, including a lustrous paint job and openable sunroof. It was also as thirsty as Oliver Reed. The manufacturers claim a top consumption figure of almost 40 mpg but, in our hands, it never achieved more than 30 mpg.
The lateral braces on the deeply supportive sports seats are so wide that you have to swing your bum round them to get in and out of the car and they leave barely enough space from the door to get your hand down to the electrical seat adjustment buttons.
But these are trivial cavils. The Focus ST Estate is a stonkingly great car which I loved it so much that it was genuinely painful – almost like hurting a favourite child – to cause it any harm.
Sorry, Ford.
---
Car reviewed: Ford Focus ST 5 door Estate, on the road price £33,095 as tested £36,490 0-62mph 5.8secs Top speed 155mph Engine 2261cc 4 cylinder unleaded Euro 6.2 Fuel Economy Combined 35.8mpg CO2 emissions 179g/km Max Power 280PS@5500rpm Torque 420Nm@3000rpm Transmission 6-speed manual
What the others say on YouTube
A selection of the latest video reviews of this car….Just click to watch on this page.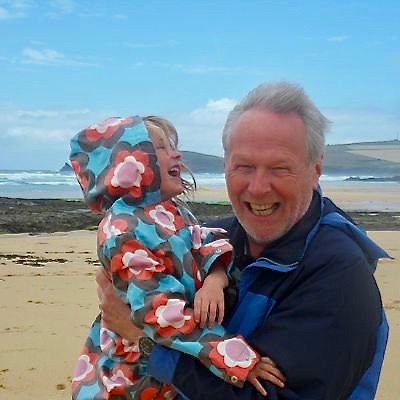 Neil Lyndon
Motoring Correspondent
Neil Lyndon has been a journalist, broadcaster and writer on the UK's national stage for 40 years, writing for every "quality" newspaper on Fleet Street. He started writing about cars and motorbikes for The Sunday Times in the 1980s and was Motoring Correspondent of the Sunday Telegraph for 20 years, having previously written a column on motorbikes for Esquire. He is also recognised as a leading commentator on gender politics, having published No More Sex War in 1992 – the first ever critique of feminism from a radical, egalitarian point of view.
"It's healthy to have two car shows. Why not? The viewer gets twice as much car show to watch."  – James May

Tweet
Recent Reviews
The latest cars, suvs and crossovers reviewed by our experienced journalists.
One thing the Ford Ranger Raptor doesn't do is hide its light under a bushel Pick-Up Reviewed: Ford Range Raptor 3.0L V6 EcoBoost 10-speed Auto 4WD This beast of a pick-up deserves to be measured in proper feet and inches measurements: 6' 5" tall, 6' 9" wide and 18' long; in Code Orange paintwork, this…