The main thing that's new about the Mustang GT is that Ford's techies have built in a raucous engine blip when you change down a gear.
---
On the surface this may not sound like much but when you're talking about a 5.0 litre V8 with 450 PS, blipping the throttle pedal in Fife, where I live, makes a racket loud enough to dislodge another chunk from the Greenland icecap. If you blip the throttle yourself while depressing the clutch pedal, the automatic blat through its colossal exhaust tail pipes makes itself heard when you lift off the clutch pedal and the lower gear goes into drive, so then you get a double shot, just the way Concorde used to sound over Cornwall when it left British airspace and went supersonic.
I especially relished this childish pleasure when bringing the Mustang down the steep hill road that leads to my drive. "Blat! Blat!" bellowed the Mustang as we passed the entrance to my odious neighbour's house so that, when he was in his garden, it must have felt as if he was taking the full blast of a double fart in the face. Ideal.
On the latest model – more engine power (now up to 450 PS), refinements to the suspension and new safety equipment (provoked, no doubt, by the original Mustang's poor show in Eur NCAP tests). A new bonnet with extra air scoops swoops down to new LED headlights which merge like knife edges into the mesmerising sculptural front end with its racing car combination of strength and delicacy around the air dam.
A 10-speed automatic gearbox is available, which is supposed to aid fuel consumption; but our test car was six-speed manual which was only capable of an average of 24.3 mpg over the week of our loan. Watching the fuel gauge go from full to empty with the speed a of a wiper moving across the windscreen is such a pain that it detracts sharply from the pleasure of this car. When the Mustang GT first came out a few years ago, I calculated that the fuel cost of driving this car from central LA to central San Francisco would have been less than $50, whereas driving it from London to Edinburgh _ as I had – cost over £120.
American muscle cars make an uncomfortable fit in our dinky little landscape of enclosed fields and handkerchief-sized gardens; they need the vistas of Texas or Alberta in order to feel at home.
But there's no doubt that the Mustang GT is enormously good fun to have in your hands and under your feet – especially for its unrivalled efficiency in pissing off the neighbours.
---
Car reviewed: Ford Mustang Fastback 5.0 V8 GT Auto, on the road price £39,665 0-62mph 4.3secs Top speed 155mph Engine 5038cc 8 cylinder unleaded Euro 6.2 Fuel Economy Combined 23.3mpg CO2 emissions 270g/km Max Power 450PS@7000rpm Torque 527Nm@4600rpm Transmission 10-speed automatic with manual mode
What the others say on YouTube
A selection of the latest video reviews of this car….Just click to watch on this page.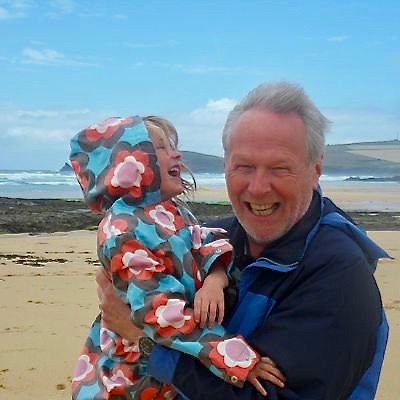 Neil Lyndon
Motoring Correspondent
Neil Lyndon has been a journalist, broadcaster and writer on the UK's national stage for 40 years, writing for every "quality" newspaper on Fleet Street. He started writing about cars and motorbikes for The Sunday Times in the 1980s and was Motoring Correspondent of the Sunday Telegraph for 20 years, having previously written a column on motorbikes for Esquire. He is also recognised as a leading commentator on gender politics, having published No More Sex War in 1992 – the first ever critique of feminism from a radical, egalitarian point of view.
Recent Reviews
The latest cars, suvs and crossovers reviewed by our experienced journalists.
One thing the Ford Ranger Raptor doesn't do is hide its light under a bushel Pick-Up Reviewed: Ford Range Raptor 3.0L V6 EcoBoost 10-speed Auto 4WD This beast of a pick-up deserves to be measured in proper feet and inches measurements: 6' 5" tall, 6' 9" wide and 18' long; in Code Orange paintwork, this…
The Honda e:Ny1 – Even AI cannot make sense of the name, just call it the latest electric SUV from Honda Car Reviewed: The Honda e:Ny1 Advance reviewed at the first UK Driving launch I can't say the name enthuses me. Cars often have had silly names, such as the Subaru Brat, Austin Princess or…
I decided to put my foot down hard on the Peugeot 508 GT's accelerator Car Reviewed: Peugeot 508 SW GT PLUG-IN HYBRID 225 e-EAT8 Usually, on first driving one of our test cars, I like to take it easy, get the feel, and get informed about the controls. But, no, this time I was in…