The New Ford Transit Nugget Plus campervan is a real dream machine
---
Campervan Reviewed: Ford Transit Custom Nugget Plus
---
It may be hard to imagine that anybody ever lay awake fantasising, "When I win the Lottery, I'm going to buy a campervan." However…
It may fail to drive like a Lamborghini or turn heads like a Bentley, but the Nugget can carry you further in fantasies than any supercar.
It offers nothing less than the lure of freedom. At the wheel of this rolly-polly lump, you can't help imagining yourself cruising down to Marseilles or sailing across the Iowa plains with your best gal by your side and the faithful hound between you. The entire "Travels with Charley" fantasy is at hand in the Nugget.
At the same time, the Nugget offers you the opportunity to be the driver Jeremy Clarkson detests most in the world. That's got to be worth £80-grand's-worth of anybody's money, right? It's impossible to drive this vehicle on anything narrower than a motorway without causing queues to form behind that go on and on in the rear-view mirror as far as the horizon. With a folded-up double bed in the ceiling and a rolled-up awning along the side of the roof, the Nugget drives like a horse-drawn troika. Corners have to be negotiated in stages, like a barge. The wheels are tiny, and the body is as a big as a removal van. You can see drivers behind mouthing, "Oh, do get on with it." But they can't see or hear you calmly answering, "I shall get on with it as fast as I and my friend the Nugget like, my man."
As a joint effort between Ford and the campervan specialist Westphalia, this converted Transit is an impressively high-quality piece of work. Deep thought and ingenuity have gone into integrating the outdoor and domestic needs of a family of four into its long-wheelbase body, beginning with an integrated en-suite of a toilet and sink at the back. The beautifully-fitted kitchen has a double burner and sink as well as a 40-litre fridge. Every stack of plates and cups is separated by a piece of soft mesh in the cupboards so that there isn't so much as a clink while the Nugget is in motion. At one point in our loan, there was a loud crash from one of the cupboards, which sounded as if somebody had been trapped inside and was trying to get out, but it was just a broom falling. The amount of storage space in cupboards and nooks and crannies may be equal to a teenager's drawers and wardrobes.
Two rows of seats accommodate five people, but the front seats swivel so that you can all face each other when stopping for lunch and the rear seats make up into another double bed. The one in the roof is irresistible for kids. There are blackout curtains all round to keep out prying eyes and insulation panels to keep in heat.
The ICE Pack 25 that came with our car added a DAB radio, an 8″ colour touchscreen and cruise control. A Visibility Pack adds a rear-view camera, lane-departure warning and electric folding mirrors.
The 180 bhp two-litre diesel on our loan Nugget was enough to get it rolling (in every sense), but it has to be admitted that this vehicle is at its best when it is at rest (unless you can't get enough of winding-up Jeremy Clarkson.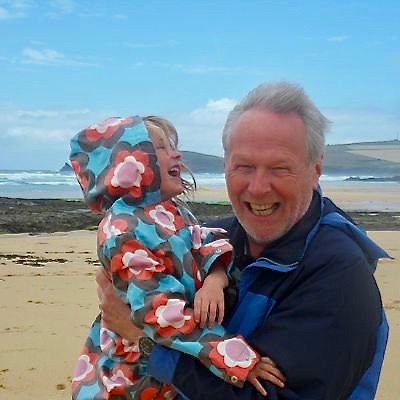 Neil Lyndon
Motoring Correspondent
Neil Lyndon has been a journalist, broadcaster and writer on the UK's national stage for 40 years, writing for every "quality" newspaper on Fleet Street. He started writing about cars and motorbikes for The Sunday Times in the 1980s and was Motoring Correspondent of the Sunday Telegraph for 20 years, having previously written a column on motorbikes for Esquire. He is also recognised as a leading commentator on gender politics, having published No More Sex War in 1992 – the first ever critique of feminism from a radical, egalitarian point of view.
What the others say on YouTube
A selection of the latest video reviews of this car….Just click to watch on this page.
Recent Reviews
The latest cars, suvs and crossovers reviewed by our experienced journalists.
Car Reviews
It's always a great week with a Ford Ranger Wildtrak Car Reviewed: Ford Ranger Wildtrak 2.0 Di…