"It's bigger than my Corolla," said the friend I take to a weekly spinning class when he got into the new Honda Jazz
---
Car Reviewed: Honda Jazz EX Style 1.5 i-MMD Hybrid e-CVT
---
This man has an unusual way of judging cars. Being blind, he assesses them entirely by hand and ear. Feeling his way around the Jazz from the passenger seat, he declared himself impressed. "Good headroom," he said. "I like the feel of the materials on the fascia. Seat upholstery is nice."
He might have liked the car even more if he could have seen it. The Jazz's domed egg shape makes it stand out from the drabness of the SUV crowd with an endearing oddity. With white bodywork and black roof, our EX Style test car was also fitted, as standard, with side mouldings, rear spoiler and Chrystal black door mirror caps that made it snazzy in its appearance, as well as Noddy in its shape. Whether those additions add up to £27050 of value may be open to debate.
My friend would have enjoyed this Jazz more if he could have driven it. I was late to pick him up for our class during the week I borrowed the car and had to give it some welly to get there in time. The Honda Jazz responded joyfully. With a 1500cc petrol engine and 80 kW electric motor, this car is capable of 0-60 mph in fractionally over nine seconds though its CVT transmission sounds like a frenzied sewing machine in the process. No manufacturer in the world pours more energy and intelligence into its engineering than Honda and that commitment is fully reflected in the Jazz's excellent balance and grip through corners. It's no sports car, but it's a match for the best of Volkswagen and Ford in the field.
Three passengers could squeeze in snugly on the rear seat, but they'd better send their luggage by rail if they're intending to go away on holiday. Boot space is mingy though the floor is lined with segmented plastic, as it should be.
The touchscreen for infotainment is so unresponsive to a light tap from a finger that it sometimes feels as if a nail and hammer would do the job more efficiently. The fuel gauge is so incomprehensible that it almost caused me to run out of petrol and, when I put some in the tank, it made no difference to the display.
Perhaps it would be better to be blind to these shortcomings.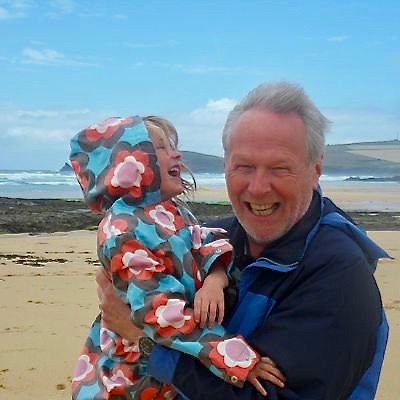 Neil Lyndon
Motoring Correspondent
Neil Lyndon has been a journalist, broadcaster and writer on the UK's national stage for 40 years, writing for every "quality" newspaper on Fleet Street. He started writing about cars and motorbikes for The Sunday Times in the 1980s and was Motoring Correspondent of the Sunday Telegraph for 20 years, having previously written a column on motorbikes for Esquire. He is also recognised as a leading commentator on gender politics, having published No More Sex War in 1992 – the first ever critique of feminism from a radical, egalitarian point of view.
What the others say on YouTube
A selection of the latest video reviews of this car….Just click to watch on this page.
Recent Reviews
The latest cars, suvs and crossovers reviewed by our experienced journalists.
Car Reviews
Mazda is never afraid to be different; it shows in their latest MX-30 REV Car Reviewed: Mazda MX-30 …