I bet you've no idea what the word Juke means?
---
It's even possible that Nissan themselves haven't got a clue that the name they originally gave to their new subcompact SUV crossover in 2010 actually has a meaning.
However, when I was taking my 90-year-old mother-in-law – a Scottish Borderer – out for her weekly trip to the supermarket, she squinted closely at the nameplate on the side of our test car and said "Juke? There's a word I haven't heard for a long time. That takes me right back to my childhood."
"What does it mean?" I asked.
"It means to dodge around or dart in and out. We used to say it as kids when we were playing chase."
Learning that its name wasn't as daft as it sounds and that it really means something (rather than having been randomly generated by a computer) made me like the Juke more. It was only one of many reasons, however, why I warmed to this new Juke a whole lot more than the 2010 original.
Even though it set the mould for an entirely new genre of subcompact SUVs (followed by such as Ford Puma, VW T-Roc, Skoda Kamiq and Renault Captur) and was immensely popular around the world, that first Juke always struck me as painfully arch and self-conscious in its appearance – "achingly trendy", to use an expression from the past. With all those body angles jiving against each other and all its tricksy adornments, it looked to me like an 18-year-old boy who has just spent all his pay on new clothes and launched himself frenziedly on the dancefloor for the first time. The hunched driving position was excruciating, space inside was like a cupboard and the boot was about as capacious as a paper bag.
The new generation Juke seems to have settled down and come to terms with itself a bit, perhaps reflected in the all-in price of £24870 for our top-of-the-line Tekna test car. I could certainly live with the looks of this car. That's more than I could have said for the previous Juke. The lustrous black of the body of our test car and the red of its roof was endearing rather than making you sigh, "Oh, do give it a rest." Those showy angles on the first car have been ironed out into a smoother proposition. The round-eyed front end has been restrained with a calming hand and elegant arrow-like running lights now flank the bonnet. It's not much bigger than its predecessor but enough to make a world of difference: the boot is still shallow but there's space in the seats for full-size grown-ups. The front seats have Bose UltraNearfield speakers in the head restraints which seems terribly mature and sophisticated for a Juke.
I would also have no problem with the business end of the new Juke. Sharing its platform with the Captur, Micro and Clio means that this Juke's chassis has been seriously sorted. Its three-cylinder one-litre petrol engine (the only engine on offer) may struggle under pressure but it is healthily frugal with fuel, our 40.6 mpg being even worse than Nissan's least optimistic claim of 40.9 mpg. Something closer to 50 mpg ought to be easily attainable. Acceleration from 0-60 mph in 10.7 seconds isn't really up to snuff for this class but calm cruising is a pleasure.
Transmission through the six-speed manual gearbox on our test car could be modified with settings for Eco, Normal and Sport. When I tried out the Sport setting while driving my daughter to school, she complained that the ride was too jerky for her to write her Maths homework neatly.
"Jukeing about, is it?" I asked. She didn't know what I was talking about.
---
Car reviewed: Nissan Juke Tekna 1.0 DIG-T 117, on the road price £23,895 price with options as tested £24,870 0-62mph 11.1secs Top speed 111mph Engine 999cc 3 cylinder unleaded Fuel Economy Combined 44.1mpg CO2 emissions 116g/km Max Power 117PS@5250rpm Torque 180Nm@1750-3750rpm Transmission Dual-clutch 7-speed automatic
What the others say on YouTube
A selection of the latest video reviews of this car….Just click to watch on this page.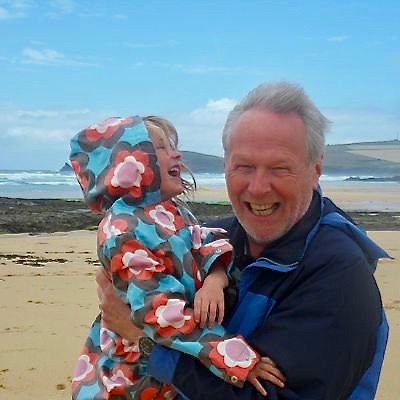 Neil Lyndon
Motoring Correspondent
Neil Lyndon has been a journalist, broadcaster and writer on the UK's national stage for 40 years, writing for every "quality" newspaper on Fleet Street. He started writing about cars and motorbikes for The Sunday Times in the 1980s and was Motoring Correspondent of the Sunday Telegraph for 20 years, having previously written a column on motorbikes for Esquire. He is also recognised as a leading commentator on gender politics, having published No More Sex War in 1992 – the first ever critique of feminism from a radical, egalitarian point of view.
Recent Reviews
The latest cars, suvs and crossovers reviewed by our experienced journalists.